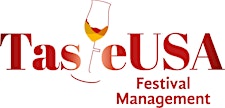 TasteUSA Food and Drink Festivals
TasteUSA Festival Management - Foodies Love Us! We Organize the Best Food and Drink Festivals - From Taco, Beer, Tequila Festival to Chocolate, Wine & Whiskey Festival and Mac and Cheese Festival! We Are Food Festivals, Wine Tastings, Culinary Extravaganzas and More.. We are the US's Go-To Resource for the Events that Foodies Crave: Craft Beer Festivals, BBQ Festivals, Wine Festivals, Bacon, Oysters, Lobster & More..
If You LOVE to Eat and Drink, We Have An Event for You!
Save