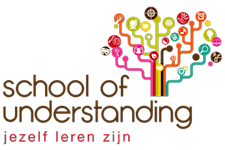 School of Understanding Amstelveen
De School of Understanding (SoU) is een heel bijzondere school. Met de opening van de eerste vestiging in Amstelveen in 2015 is een nieuw type basisschool geboren.
Bij ons gaat het onderwijs veel verder dan de beheersing van basisvaardigheden. De wereld verandert razendsnel om ons heen en de tijd van nu vraagt om een andere aanpak. Met de SoU willen we het onderwijs weer laten aansluiten bij de maatschappelijke behoeften en wensen van ouders en kinderen.