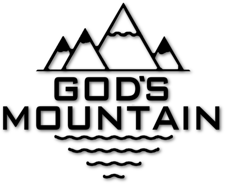 God's Mountain Camp
In 1994, Johnny Williams heard of an old boys camp located in the bluffs south of St. Joseph. This camp had been abandoned and was in a terrible state of disrepair. Yet, after much prayer, Johnny and his wife Pam started the process of fixing it up again. After much hard work and volunteer help , they were able to hold a week of guys camp in 1995. Since then , God has provided the means to do amazing things at God's Mountain. In the summer of 2018 we had nearly 1200 campers! Although there is still much to do , God definitely has his hands in the work and ministry of the ministry.
 All camps are Donation based. There is no set cost. This is supported by monthly and one time donations from generous people like you! 
To keep up to date with camp information, sign up for our email newsletter,  https://tinyletter.com/godsmtn or follow us on instagram https://www.instagram.com/godsmtn/ . We will see you soon! 

If you would like to submit an online donation with PayPal or Credit Card 

Sorry, there are no upcoming events