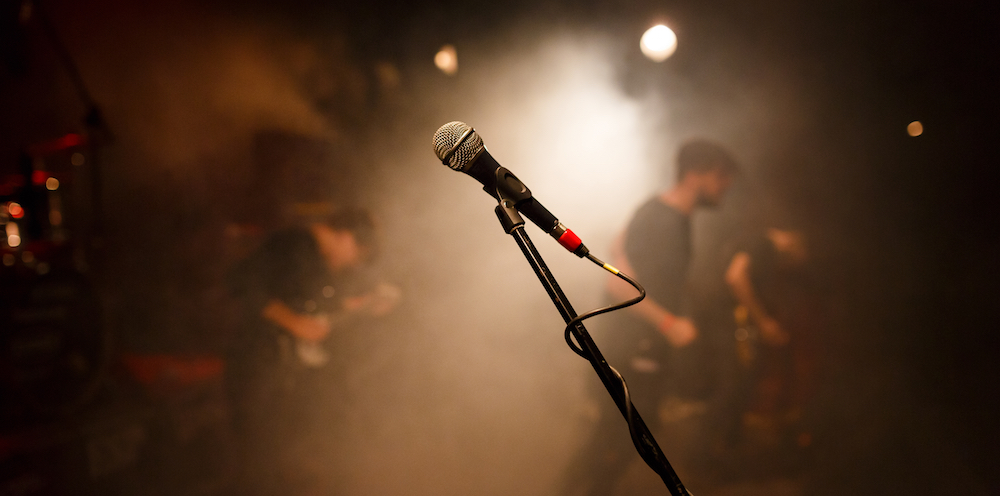 How to Protect Your Venue's Reputation in the Booking Process
For live music venues, reputation is everything. According to a survey of nearly 50 live music venues, nearly a quarter consider the industry's brand perception of their venue the single most important measure of success.
How artists, agents, promoters, and even other venues view your room has a huge impact on your ability to book the best talent and sell out shows. In a reputation-driven industry, you can't risk being the venue that lost the rider or took two days — or even two hours — to respond to an email from the artist manager.
But despite the danger of something slipping through the cracks, the majority of rooms still rely on slow, manual tech to run their business. Tools built for managing corporate meeting schedules (or their 1980s equivalents) are slowing down an already complex booking process. 70% of venues we surveyed still use a tool that wasn't built for venues — like Google Calendar — and nearly a third still rely on a paper calendar.
This tech doesn't just hurt your team's ability to move quickly. It also hurts your credibility. To be taken seriously, you need to invest in technology built for live music venues. Here's how upgrading your tech can protect your rep in the industry.
Create holds on the go so no shows fall through
"We have to answer emails within fifteen minutes to make sure shows don't fall through — even shows that are months away," says Cody Cowan, the GM of Mohawk Austin. That means you need to be able to check the calendar and make holds no matter where you are.
With a mobile-optimized booking calendar like Eventbrite Venue, you can create a hold and rank its priority in seconds. Updates to holds and shows update in real-time, so you can be confident you won't miss any changes. (You can check out a demo of Eventbrite Venue here.)
Say goodbye to angry agent texts by scheduling announce dates in seconds
Your goal as a venue is to book the best talent. If you can book that talent using a better system, that means you'll communicate more effectively — and establish your venue as professional and on-time.
But you can't build that reputation if you're wasting time on repetitive tasks. And every time you re-enter data, you risk user error. By using an integrated venue management system like Eventbrite Venue, you can save time and reduce risk.
To confirm a show, all you should need to do is add door times and the announce date and time. All the other information you entered while creating your hold should populate automatically  — reducing room for error. And with automatic reminders to complete your ticketing information before the on-sale date, you can say goodbye to angry texts from agents one minute after the show was supposed to go live.
Make sure no detail is forgotten with all show info in one place
Two thirds of surveyed venues say keeping track of information is one of their top challenges. And if your team doesn't have the information they need, your artists won't have the supplies they need to pull off a great show.
Using tech like Eventbrite Venue, you can store all the show information in one place for the entire team. Once you're confirmed, you can keep track of contracts, riders, bios, payment, offer sheets, and more in each show's sandbox. Using the activity log for security and accountability, you'll always know who on the team is behind each change.
No more toggling between tools or re-entering data in each system — just store pre-production notes for each show in one central, secure place. By keeping everything in one system, you'll avoid wasting time searching your inbox or texting everyone on the team to find artist requests.

To find out how tech can help you work more efficiently at every step of a show, check out this concert checklist to stop wasting time managing your music venue.