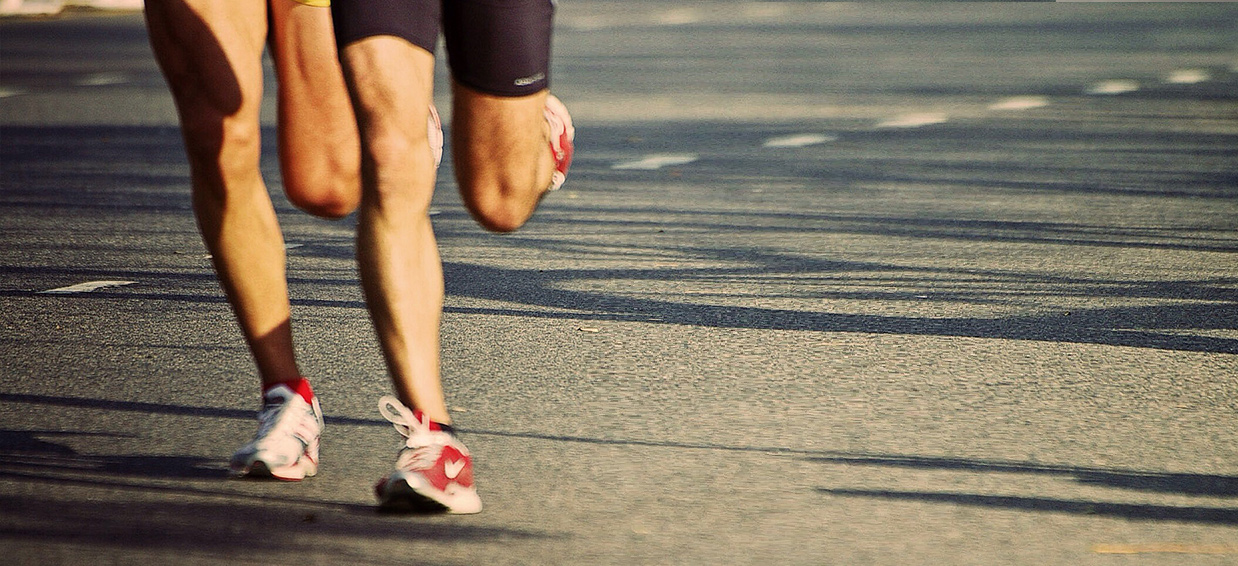 How to Organize a 5k Race from Start to Finish
New and innovative 5k races are popping up every year — and more and more participants are joining in, drawn by the chance to have fun with friends, fundraise for a good cause, and meet their personal fitness goals.
5ks are the most popular type of running event out there — and an effective way to attract people to a race with multiple distances. But while it might look easy to organize a 5k, there's much more to planning one than simply mapping out the course.
In fact, a 5k requires the dedication to cross countless tasks off your to-do list, from marketing the race to attracting sponsors. Here's how to organize your next 5k, from start to finish.
Step 1: Research other 5ks in your area
You probably have a rough idea already of where you want your race to take place, so begin by getting to know the competition. Starting as early as possible, research other 5k events in your area, including their website and social media, and attend as many as you can.
Step 2: Pick a theme and a name
Is your event charity-focused? Or is there a unique element, like costumes or an obstacle course, that set it apart? Whatever the focus of your 5k, make sure it's clear to yourself and your team. Once you've established your why, then you can brainstorm names.
Step 3: Pick your location, date, and time
Find out who you need to talk to within your local government to confirm your location's availability. You'll need to determine which permits and street closures your race will require. After you've completed the necessary paperwork and been approved, you're ready to solidify your location, date, and race times.
Step 4: Set your goals
How many people do you want to attend your race? If it's your first time organizing a race, or your 5k is completely new to the area, be realistic about how many people will register. Compare your event with similarly sized ones in the area to estimate how yours will do.
Step 5: Organize your team
Nobody can organize a 5k on their own. A successful race takes a village of enthusiastic and happy volunteers, each one clear about their roles on the team. Determine early who will handle publicity, marketing, registration, check-in, traffic management, and first aid.
Step 7: Make sure your registration process is smooth
Make it as easy as possible for people interested in your event to register for it online, on mobile, and even in person. The right event management solution can help you do that, as well as answer questions you might not know the answers to if you or your team are new to race organizing.
Step 8: Market on social media and in email
If you're adding another race to a saturated market, you need to get creative with your marketing. Use email to market your race, promote it on an event discovery site, and make the most out of your social media advertising spend with contests and discount codes.
Step 9: Find sponsors
Sponsors are a great way to offer a post-race experience that really helps your event stand out. From food to recovery beverages to even sports massage or yoga classes, finding the right businesses to partner with can help you make those unique, post-event experiences happen.
Step 10: Order bibs and medals
Not all 5ks offer participants who complete the race a finisher's medal (some only offer them to the top three in each category), but either way you will definitely need to order bibs for the big day. Make sure to do this in advance, so there's enough time in case there's a mistake.
Step 11: Be the first one to show up on race day
It's going to be a hectic day of last-minute hiccups, volunteer coordinating, and hundreds of other little details. Make sure you're ready to go by being the first one to show up on race day. You're the race organizer, after all!
Step 12: Plan ahead for a smooth on-site experience
The last thing you want is long lines, grumpy volunteers, or a shortage of bathrooms. Make sure to plan for first aid, outline a race schedule, and organize event security. (Be sure to consider if your route will need any help from the local police.)
Step 13: Clean up
Breaking down a race is never fun. The excitement of setup is gone, the exhaustion of having been up since the crack of dawn is setting in, and you've still got three more tents to break down. But it's worth it to leave city and venue officials happy and ready to welcome you back next year.
Step 14: Say thank you with a post-race survey
The only way you'll know how to make your race better for next year is by sending out a participant survey. Include it as part of your "thank you for participating" email, which should be sent out within 48 hours of your event's end.
Step 15: Report back to sponsors
Your sponsors are your partners and just as vital as your participants. Keep them in the loop by letting them know how the race did, with data from your post-race survey and any relevant demographics they'd find useful.
Step 16: Engage participants for next year
Saying thank you to participants, volunteers, and sponsors (in segmented communications, of course) can really help you carry the momentum over to next year's event. Incentives like coupons are a great way to thank past participants and encourage them to register again.
The race to the finish line begins with you
For more tips on successfully organizing your 5k, download this tip sheet to find out how other race directors encourage participants to come back year after year.