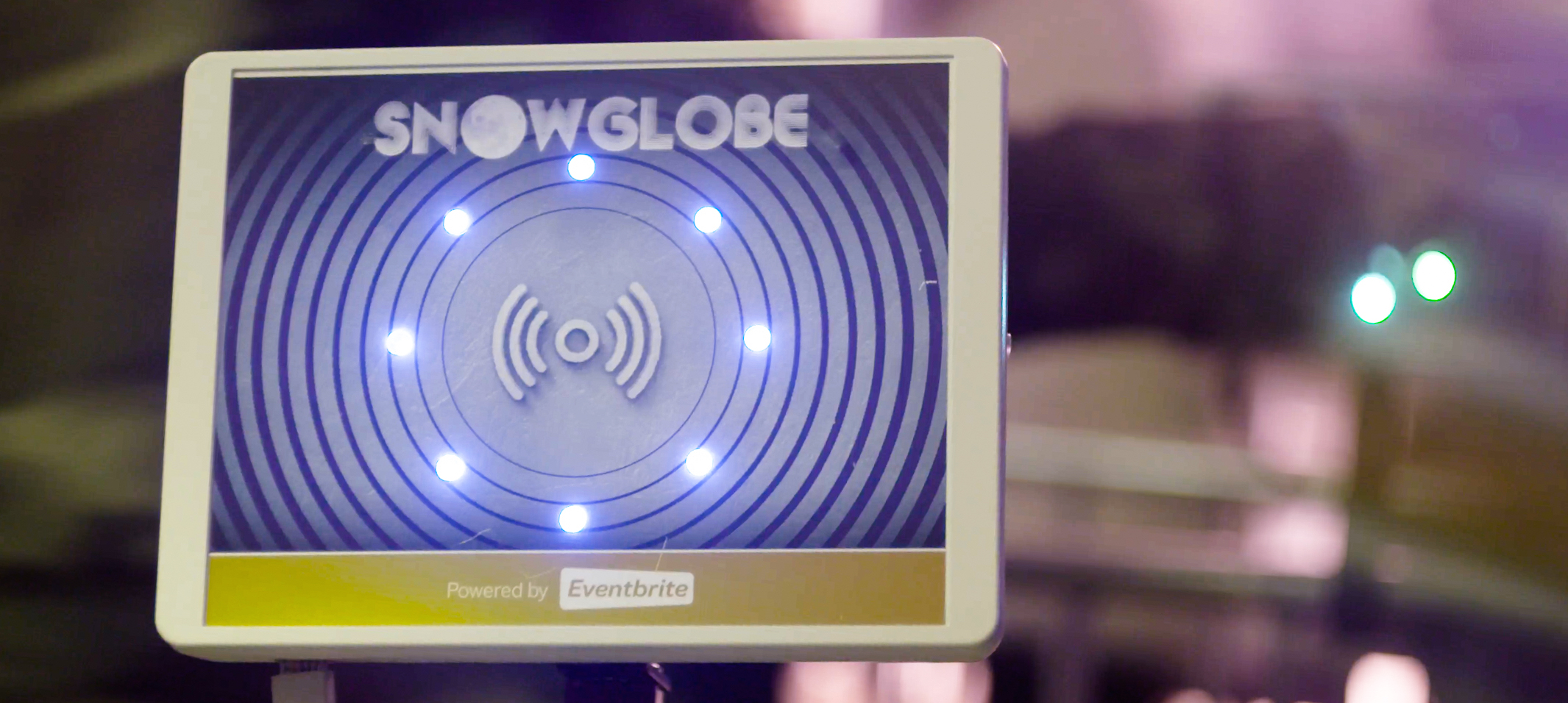 How SnowGlobe Used RFID Technology to Pull Off a Flawless Festival
Read the full interview with SnowGlobe's team here.
Are you wondering what it would really be like to implement RFID technology at your festival? SnowGlobe Music Festival has been there.
The three-day music festival in Lake Tahoe, California used Eventbrite's RFID solution for the first time at their 2015 event. They chose the technology to shorten lines, streamline their box office, and reduce customer service needs. But did their investment pay off?
Here are a few highlights of what Jeffrey Lesan, SnowGlobe's CMO, and his team were able to accomplish with RFID technology:
Getting fans inside faster, with 20+ entry scans per minute.

The team managed to get 18,000 unique attendees inside quickly, in below-freezing temperatures. The power even went out for 30 minutes, but the entry scanners kept working without a hitch.
Eliminating chaos at the box office by shipping 13,000+ wristbands in advance.

"RFID sped up the box office process in two ways," Jeffrey said. "Because people already had their wristbands, it freed up time and space. And because people received such extensive information on how RFID works in advance, they could come to the office with more informed questions, which streamlined the entire process."
Identifying and resolving fraud risks.

"With wristbands, we assigned every ticket on the backend, so it decreased internal fraud substantially," Jeffrey said. "It was clear how many tickets were comped, and we could find people who had tried to cheat the system. It gave us an amazing window into how many tickets were sold and given out, and how many people were inside the festival."
Saving time with 50% fewer customer service contacts than typical RFID festivals.

"It was such a tremendous relief for customer service," Jeffrey said. "For the first time ever, we didn't get any complaints about the box office. I usually anticipate spending the first night responding to every complaint coming through about the box office. But this year, I didn't have to deal with any complaints, which freed me to respond to other issues."
"If you're thinking about using RFID, do it," Jeffrey said. Find out why by reading the full interview here.