How Two Event Creators Celebrate Culture During Hispanic Heritage Month
Hispanic Heritage Month kicks off each year in mid-September, giving people around the country the chance to celebrate and learn about Hispanic culture. We spoke to two Latinx event creators who use Eventbrite year-round to build community and host inspiring events. Read on for insight into how to celebrate Hispanic Heritage Month with your community and create events that make a difference.
How Butter Roll offers a fun way to celebrate culture
View this post on Instagram
Butter Roll started in 2015 as an Instagram page of vintage skate images and music. Since then, it's evolved into a New York-based skate brand and social enterprise, complete with a skate and record store in Queens. For founder Amy Collado, whose passion for roller skating was influenced by her mom's childhood skating memories, it's also a way to celebrate her Dominican heritage.
Even as Butter Roll's popularity grew, Collado was concerned about more than just selling tickets. During the pandemic, she began to use her brand as a way to address social issues. As she tells other creators, "Don't do something because it's trendy, do it because it is part of you."
Collado has done just that by creating a space that celebrates heritage and culture. She hired local DJs for her events on Puerto Rican Day, where they played everything from classics to new sounds from the islands. As she put it, they "spun everything that makes New York, well … New York."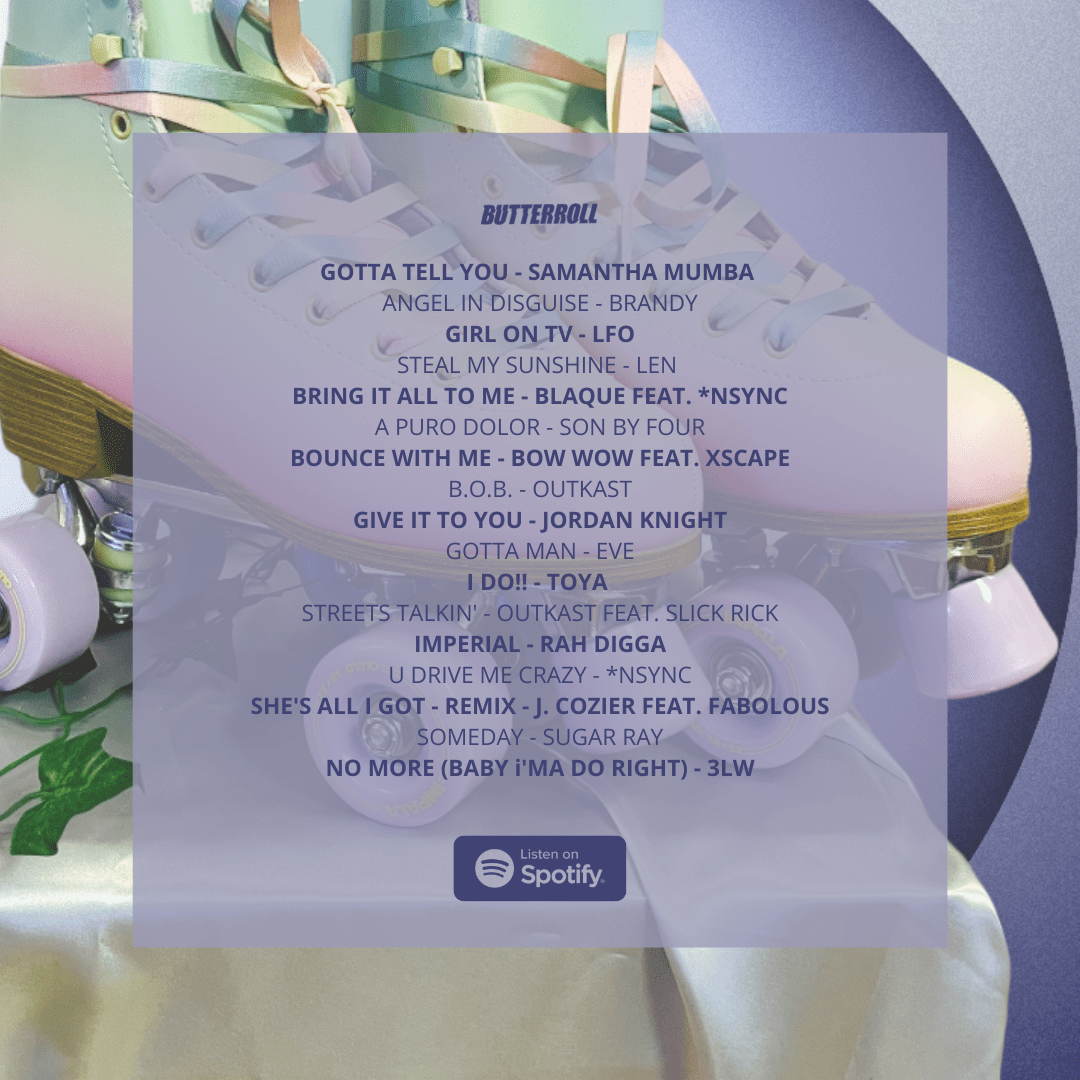 Music plays a starring role in Collado's business. Check out this mix below, which she curated for a pair of skates she sells at her store, The Shop by Butter Roll & High Water Music. If you're feeling that, hit play on more of Butter Roll's playlists and mixes.
While her identity — both as a Brooklynite and a Black Dominican — factors into each event, she likes to let a sense of cultural connection come about naturally. "People want experiences, some they either haven't had yet or are nostalgic for. Start with what you deem as special or important and worthy or lacking and take it from there."
Although the growth and popularity of her events continues to surprise her, Collado's guiding purpose is her community. "If it doesn't fulfill you, do it for those you know it will."
How Sazon Libre uses music to create community
View this post on Instagram
When Bay Area-based Diego Herrera co-founded Sazon Libre with Christian Ciscle, Miguel Gonzales, and Carlo Solis, it was "just an idea to throw a few parties where [we] could raise some money for a local non-profit and have a good time." After the first music event, they received incredibly positive feedback with many people asking when the next event was planned. Through word of mouth, Sazon Libre's calendar of events quickly grew well past anything Herrera had expected — they hosted more and more parties and events and welcomed new kinds of musicians to their stage.
When it comes to celebrating culture, Herrera focuses on inclusivity. "Hispanic" isn't just one thing, he tells us. "It's a fairly monolithic [term] that can't adequately describe the tapestry of people that are supposed to be included." Instead, the idea behind Sazon Libre is to "celebrate our heritage — however we individually choose to refer to it — by consciously including people from all different communities in our events and reflecting that in our music choices. We aim to tear down the wall musically, celebrating the unique origins of the sounds and their Hispanic cultures."
He adds that you can't forget to acknowledge the BIPOC musicians who have impacted modern music. "In a time when we see great division along cultural lines we want to do what we can to bring our communities together and positively impact our audiences through unity and respect."
Herrera credits the people who make up Sazon Libre for its success. "Within Sazon Libre, we're all from different, places, different cultures and backgrounds, different ages, and I think that variety gives us a great perspective on how we can connect with our audience." He encourages other creators to make space for different people's voices and identities. "Ultimately, the greatest story you can tell is the one that is genuine to who you are. In this time of social media, people want to connect with those who are their authentic selves."
How both organizers spread the word with Eventbrite
As you build a large audience for your events, staying organized and keeping in touch with fans becomes even more important. Collado sees Eventbrite as a way to expand her reach. "I love growing my audience and Eventbrite's platform is a great tool for that," she says. She also uses it to keep track of planned attendees, send updates on events, and directly send thank-you emails to all who joined in the festivities.
Meanwhile, Herrera has found Eventbrite Boost particularly useful as Sazon Libre has grown. "[It] has been a great way for us to not only reconnect with our core audience but also target and reach adjacent and potential audiences." He uses the platform to keep fans in the loop about what's coming up on the calendar, as well as to gain insight into the brand's strengths and weaknesses when it comes to marketing.
Start planning your celebration of Hispanic heritage
To sum it up, hosting events during Hispanic Heritage Month is a great way to celebrate the people and stories in your community. Or, as Collado puts it, "Reaching such a broad audience to celebrate and preserve Hispanic heritage is a great way to honor our ancestors."