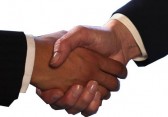 Engaging Sponsors for Long-Term Partnerships
This post is by Brady Hahn, the founder of Non Profit Effect. In this 8-part series, Brady will teach you how to increase your fundraising and better prepare your nonprofit organization for events in 2012. Catch up on parts one, two, three, and four of this series.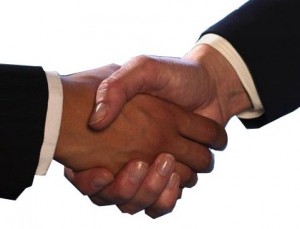 So, your foot is in the door, or you've at least reached a live person via the phone. Now what?
Each prospective partner or sponsor will fit into one of three categories:
those who give time
those who give talent
those who give treasure.
Knowing what you want from each company is the key to getting what you need from a phone call or a face-to-face meeting. Here are my 5 go-to tricks for engaging sponsors at any giving level:
1. Know your story. Build interest and trust by presenting clear, honest and thoughtful information that shows where funding goes and it's impact. Craft your value proposition ahead of time and use real stories. Be sure to form your request with a target donation in mind: what it is for and why it is important to your organization?
2. Be authentic. Every organization is made up of individuals who make decisions. Focus on building a relationship with the person you are working with versus just focusing on your "sales pitch."
3. Listen. If you understand what the prospect wants, you will be pitch-perfect every time. Ask questions and get to know the person and the brand.
4. Be flexible. If you are really looking at building a foundation on which to grow a partnership, you have to be prepared to think out of the box and adapt your ask. For example, is there an option for part cash, part in-kind donation that would help the organization?
5. Be prepared. If you're asking for money, products, space, talent, and so forth, it's only fair you get asked some tough questions in return. It's a way to assess who you are and your commitment.
+ Bonus Tip: Most companies are setting their budgets in January. Get on the radar early and be sure to check-in periodically, but especially in October/November for the upcoming year.
Be sure to follow-up via email within 48 hours of meeting a new prospect. This also a good place to add something specific or personal, such as, "with your passion for art/basketball/education/youth/our neighborhood, it would be great to have you come for our basketball clinic/special event to see us in action!"
Lastly, have fun and enjoy the opportunity to share your passion for your organization. A positive attitude is contagious!
If you enjoyed these exercises today, be sure to come back next week for part six where you'll learn how to renew corporate partners and get the ones that get away. I'd love to hear how this worked for you. Tweet me @bradyhahn or leave your comments below.
Brady Hahn is a facilitator, researcher and strategist, Brady specializing in matchmaking non-profits, for-profits and social entrepreneurs. She has developed more than 80 professional development and special events for organizations such as Step Up Women's Network, Pamper Me Fabulous, Social Media Week and her own series, Social Media For Social Good in partnership with Digital LA.