Mitch Colleran is Eventbrite's partner manager. Keep up to date with partnership and API announcements by connecting with Mitch on Twitter!
The Web 2.0 revolution allows you to engage your audience in new and exciting ways. At Eventbrite, we believe in the proven power of Twitter and Facebook, and we're always looking for the next exciting tool to empower event organizers.
We've been watching ThingLink receive accolades in recent press for adding an additional layer to how web surfers interact with photos. So it was a no-brainer when they approached us for a partnership. After a short chat and quick development cycle, ThingLink automatically recognizes Eventbrite URLs and pulls event information into a photo's rich content tag. Here is an example that we put together for San Francisco's upcoming Oktoberfest By The Bay.
Scroll over the image below and checkout how ThingLink integrates content from Eventbrite, YouTube, Twitter, and Facebook: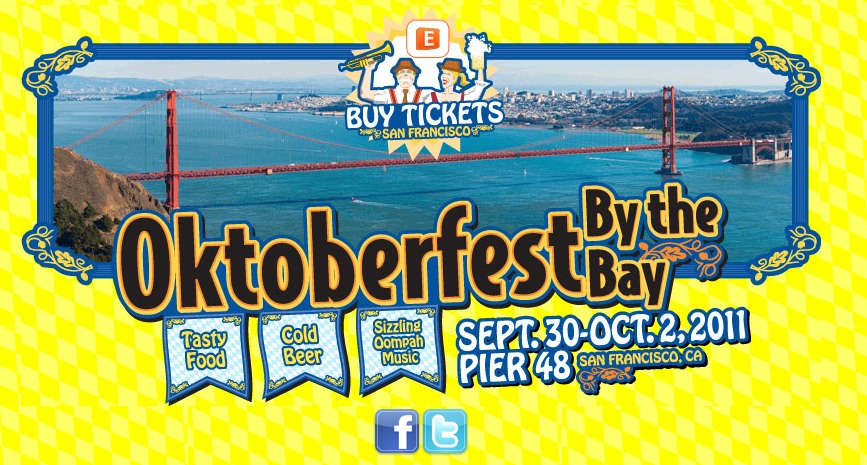 ThingLink explains that their tool can "change how people interact with photos by transforming them into a navigational surface for search, commerce, and social connection." We've seen a lot of creative ways that event organizers could use this integration – check out these demos for more ideas.
The integration is automatic, quick, and easy.
1. Set up your event on Eventbrite.
2. Set up your ThingLink account.
3. Create a tag on your ThingLink image and paste in the URL to an Eventbrite event.
Leave comments to let us know what you think or make suggestions to add to our list of partners!