Creator family, writing to you as Eventbrite's Head of Content Marketing. I know how valuable it is to learn from fellow events industry experts who are out there on the ground hosting experiences and serving communities and audiences. So I'm excited, honored, and minor (read: major) fangirling to share this Q&A with you. 
Below, you'll hear from Shadille Estepan, the Communications and Creative Manager for the inspiring, impactful nonprofit Born This Way Foundation. 
Q: Shadille, for those not familiar, can you share Born This Way Foundation's mission? What's your what, why, and how?
Born This Way Foundation was founded in 2012 by Lady Gaga and her mother, Cynthia Germanotta, to support the mental health of young people and work with them to build a kinder and braver world. Our Foundation focuses on modeling healthy conversations about mental health, connecting young people with resources and services — online and offline — and building communities that understand, prioritize, and foster good mental health. 
Our programs prioritize the wellness of every young person. We believe that all young people deserve to live their lives with compassion, bravery, and kindness. And we know that connection is key to feeling like you belong in this world. So our programs focus on creating opportunities for young people to connect with each other and with the resources they need to thrive.
We also know that change doesn't happen overnight. That's why we focus on building long-term solutions and sustaining the programs we offer. We want to make sure that the work we do today will continue to have an impact tomorrow.
Q: Born This Way Foundation has such a strong and established brand and purpose. How did you build this brand and voice, and how do you maintain it as you grow and expand?
When we first started Born This Way Foundation, we knew that we wanted to be a unifying force for good. We wanted to bring people together around the idea that everyone has mental health and that we all need to take care of our mental health just like we take care of our physical health.
To build our brand, we focused on creating visually appealing and shareable content, telling stories about the work that we were doing, and building and amplifying authentic relationships with youth advocates, influencers, and other organizations.
To maintain our brand, we make sure that everything we do is aligned with our mission and values. We also have a team of dedicated staff members who are responsible for maintaining our brand standards.
Q: Defining your audience and knowing how and where to reach them is important for any business. How would you describe your target demographic and audience for Born This Way Foundation?
Our target demographic is primarily young people ages 15–24. However, our work is also relevant to anyone who cares about kindness and the mental health of young people. Some of our programs and initiatives include mental health education resources, grants for mental health projects, a youth advisory board, and an online community platform. 
We also partner with organizations doing similar work to amplify the experiences and perspectives of young people and the resources offered.
Q: When it comes to expanding the awareness of Born This Way Foundation and your audience, what are your tactics? Any marketing or partnership tips you've learned along the way that our readers can take inspiration from?
Our tone and aspirational approach has always been to meet people where they are, and we've found that this is an approach that resonates with our audience.
We also focus on showcasing the ways in which young people are taking action and agency over their lives. We foster a kind community that encourages one another and supports our shared vision of building a kinder, braver world.
Q: What are the biggest challenges you face in your work with supporting the mental health of young people?
One of the toughest challenges is understanding that there is no quick fix to the issues we're addressing through our work. By working with our partners, conducting research, and connecting with young people, we're able to move the needle in the right direction. But we also know that this is a long-term commitment and that we need to be in it for the long haul.
A second challenge is ensuring that our work is intersectional and meets the needs of all young people. We know that there are many factors that can impact mental health, including but not limited to: race, ethnicity, gender identity, sexual orientation, socio-economic status, religion, and disability. We are constantly striving to do better in this area and make sure that our work is inclusive and equitable.
Q: How do you define success? You aim to make kindness cool, validate the emotions of young people, and eliminate the stigma surrounding mental health — how do you measure that impact and know you've made a difference?
There are a few ways that we measure success. First, we look at the reach of our programs and initiatives, which you can learn more about here. 
Second, we collect and document youth experiences of mental health and the factors that impact their well-being, allowing us to effectively leverage our resources and ensure all of our programs are grounded in the latest scientific evidence. 
And finally, we look at the anecdotal evidence and stories that we learn directly from young people about how our work has made a difference in their lives. Through our platform, ChannelKindness.org, we collect and share stories of young people making a difference in their communities. 
Q: Beyond merely labeling events as "inclusive," what are some ways that organizers can ensure that everyone truly feels welcome at their events?
Some ways that organizers can ensure that everyone feels welcome at their events are by having a code of conduct, having a diverse group of speakers and performers, and making sure that the event space and activities are accessible. 
Organizers can also create an inclusive environment by working with local organizations that serve marginalized communities and promoting the event in as many places as possible, including email, social media, flyers, paid ads, and personal invitations. Collaborating with local organizations that serve marginalized communities and can extend the invitation to their constituents is a great way to help ensure that everyone feels welcome at your event.
You can train staff and volunteers on how to be welcoming and inclusive by having them follow protocols that are designed to ensure that everyone feels comfortable and respected in your space. This could mean providing talking points and supporting background details followed by a meeting to review the goal of the event, the tone the employees should set, and the way in which attendees should be treated. 
Q: What are some of your favorite examples of young people using their voices and platforms to make a difference?
Some of our favorite examples of young people using their voices and platforms to make a difference is the work being done by our mental health education resource ambassadors and our Kindness in Community Fund recipients.
Our ambassadors are young people who use their personal experiences with mental health to educate their peers about the importance of seeking help and speaking openly about mental health.
Our Kindness in Community Fund recipient organizations work for and with young people, using their creativity and passion to lead projects that increase community, share resources, and shift culture for the better. 
Q: Where have you found community in unexpected places?
We've found community in unexpected places in a few different ways. First, we've built relationships with a wide variety of community organizations, including local public schools and nonprofit organizations, taking an even wider variety of approaches to supporting youth mental wellness.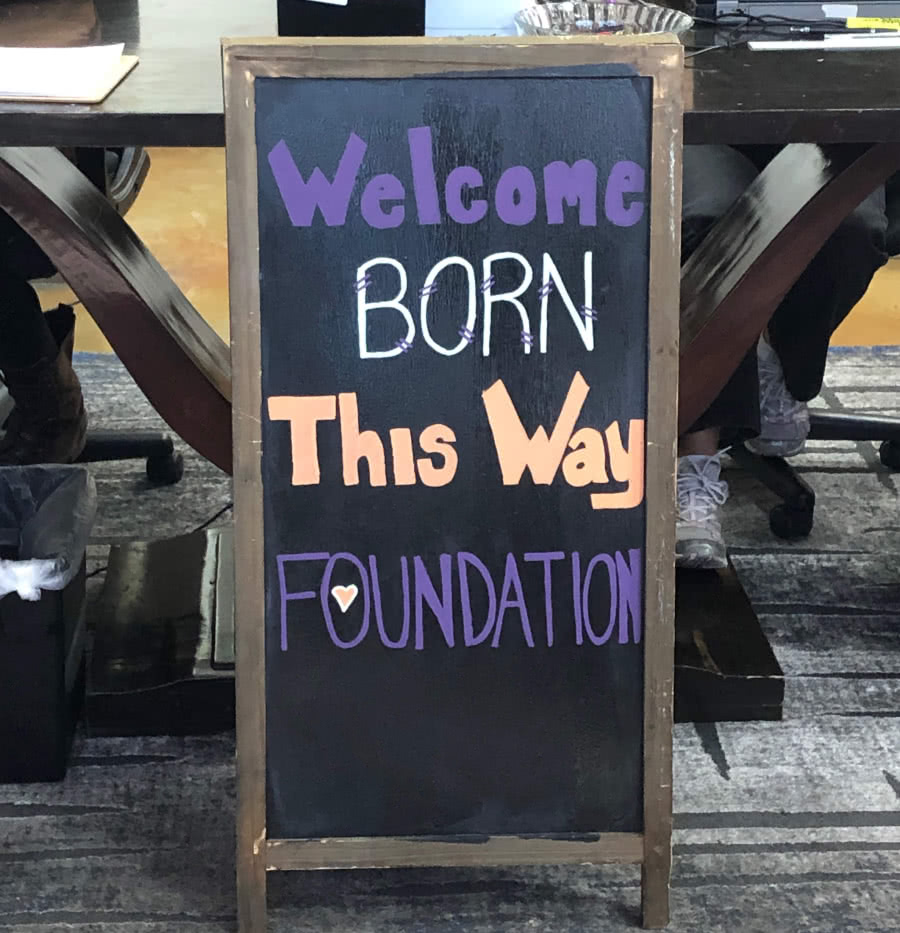 We've connected with hundreds of non-profits as part of our #BeKind21 campaign, which aims to inspire acts of kindness in every community. Whether it's an environmental justice group or a local nonprofit dedicated to mentoring local students, we understand how our missions — while different in focus — carry the same overarching mission of building a kinder, braver world.
Second, we've partnered with businesses and brands like Under Armour, Eventbrite, and many more to amplify the reach of our programs and work. And finally, we've worked with celebrities and influencers who have helped us reach new audiences.
Q: Fun one! What's your most memorable live experience, and why?
For me, some of the most memorable events are those that incite action and leave the attendee feeling like they've been a part of something larger than themselves. These are the moments that inspire change and remind us that we are not alone.
One event that definitely falls into this category was an event our team attended in San Francisco as part of Born This Way Foundation Kindness in Community Fund gatherings across the nation. We met with LYRIC, a local organization that hosted a community wellness fair with incredible, local organizations on-site. This event invited local youth to connect with local resources and services while being invited to express themselves and form a community with other young people in attendance.
As my colleague, Terez, shared in the recap of the event, "We met with several organizations at the fair, such as the Youth Empowerment Fund of San Francisco, which offers mini-grants to youth around the city to help fund much-needed projects, and The HYPE Center, a drop-in center for youth who have experienced foster care, homelessness and the probation system. LYRIC's amazing partner, Dimensions Clinic, was also on-site, and they are a welcoming, safe, and open space for local queer and trans youth to get free or low-cost medical and mental health services."