The Essentials of
Event Advertising
In 2021, event creators like you brought in $80 billion in gross ticket sales on Eventbrite. With 291 million total tickets sold to 83 million event-goers, events are booming. It's never been a better time to reach new customers and grow your business with online advertising — but that also means competition is hot. 
Understanding the basic principles of advertising will help you create campaigns with confidence, see a strong return on investment, and learn how to take action on your results.
The importance of advertising your events online

Recent research shows that purchasing experiences over material goods leads to greater satisfaction (and may even reduce loneliness). Now that we're able to gather after so much time apart, it's never been a better time to promote your event and grow your business.
Why advertise your events online? 
Reach the right audience and get 14x more exposure for your event with Eventbrite Ads. Powered by Eventbrite's exclusive data, Eventbrite Ads lets you promote your event and get top placements on Eventbrite (think: sponsored listing) and instantly connect with active event-goers.
Encourage ticket sales.

Event-seekers who come across your advertisements while browsing Eventbrite or social media are linked to your ticketing page to easily purchase a ticket.

 

Grow your brand (without breaking the bank).

You don't need a big budget to get started.

A small advertising budget will still help you spread the word about your events and bring in actionable, insightful performance data (more below!). And no dollars wasted —your Eventbrite Ads budget will only be spent when someone sees your promoted event.

Measure your success.

Cost-per-click, conversion rate, return on ad spend, number of people reached: Advertising your events online unlocks crucial metrics that will help you grow your performance over time.
What is the marketing funnel, and why does it matter for your events business?
Advertisers have long used the "marketing funnel" as a metaphor to explain the process of attracting and securing customers. The funnel has three phases and three associated tactics relevant to your event advertising.
Drive awareness
At the top of the marketing funnel, your aim is to reach wide. This means generating awareness of your brand and events.
Using Eventbrite Ads to promote your event listings is a great way to drive awareness. If you teach snorkeling classes in Key West, you want to be sure that anyone browsing for vacation activities comes across your events and is talking about them with friends, family, fellow travelers.   
Build interest
Once you identify who's engaging with your ads, it's time to get them interested in your event. Mid-funnel marketing is all about narrowing your funnel and audience and transforming awareness into action.
What kind of event promotion inspires action? With Eventbrite Ads, you'll be able to track views, clicks, and budgets with clear reporting on campaign performance. This unlocks:
Less time setting up ad designs and audience targeting, and more focus time for yourself and your business.

Premier placement and elevated views of your events on Eventbrite.

Access to engaged party-goers, fans, and customers in your target audience. Eventbrite Ads automatically puts your event at the top of relevant search results the moment people are looking for events like yours.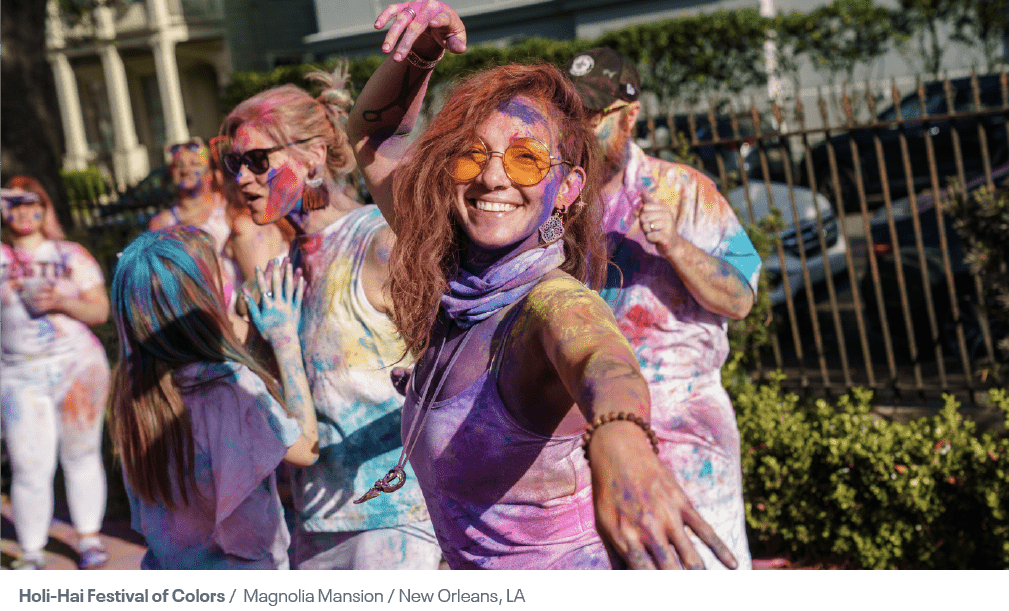 Complete the purchase
Yesss! Your snorkeling-curious browser has taken the plunge and bought their ticket. (Fun fact: one in four tickets are sold through Eventbrite or Eventbrite-driven sites.) Your full-funnel strategy worked.The browser has become a buyer. 
And that's a major opportunity. As marketer Mendel Cohen writes in Fast Company, "Once a prospect completes the desired action — which in most cases is going ahead and purchasing the product — a whole new marketing cycle begins … You've already established trust with the consumer, which removes some heavy lifting [so] … opportunities to upsell and cross-sell your customers will emerge."
Let the funnel intel fuel your next marketing outreach, and you'll be on your way to creating your own custom advertising strategy.