7 Types of Audiences: An Event Creator's Guide to Attendee Personas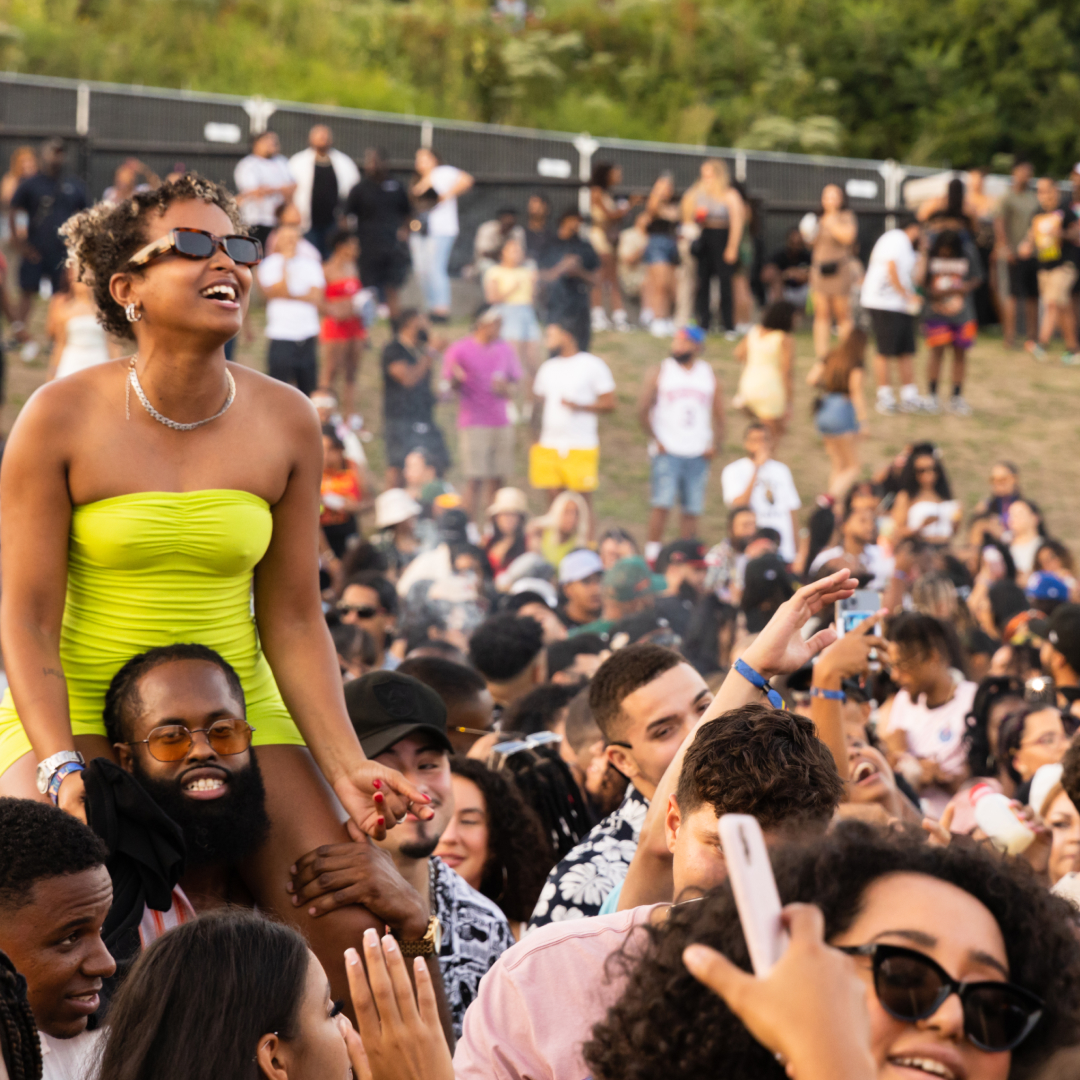 A successful event creator understands the different types of audiences that exist and may attend their events — they know where to find them, how to craft the right messaging to reach them, and, importantly, what they want and expect on the day of the event. 
Once you have established who your target audience is, the next step is reaching them. There are many ways to do this with maximum impact, from choosing the right ticketing platform (ideally with a built-in audience of curious, engaged people with diverse interests), to building a solid promotion strategy.
Based on the findings of our extensive 2023 Event Trends Report, we identified seven priority attendee personas for you to consider for your next event. 
How Eventbrite Conducted Audience Analysis to Find Demographics
In Q4 2022, Eventbrite helped creators connect with 11.7M unique paid ticket buyers — our largest consumer audience in three years!
So, we surveyed this group of people to determine the types of audiences that tend to attend certain types of events. This is based on their behaviors, common ground between demographics, and what types of marketing efforts tend to reach these people.
In the full report, we'll cover, in depth, the different target audiences, their demographics, and how to reach each of these audiences based on the statistics and findings. Below, we'll preview who they are and why you should care!
1. Essentialists 
These people view events as an essential priority – meaning they prioritize attending events over many other activities. 
This audience skews toward a younger demographic (15% Gen Z, 14% Gen Y), and spends more on events than the average person. Though they're keen music lovers, they're much more likely than the average attendee to embrace 5k walks, spirituality events, networking, speed dating, and silent discos.
2. Connection-Seekers
The opportunity to connect with groups of people who share your interests has long been a motivating factor for global attendees. Our Event Trends Report found that 61% of people rely on events to reduce feelings of isolation and loneliness. These are the connection seekers!

"I feel optimistic about the sense of community and camaraderie that builds because of my events — connecting with people who are passionate about the same thing as I am, and seeing strangers become friends."
2023 Attendee Survey Response

3. Experience-Chasers 
Many people these days prioritize experiences over physical gifts, and these audience members are no different! 64% of females and 55% of males would rather receive tickets to a live experience rather than a physical gift. 
4. Comfort-Zoners 
This audience segment shows a preference for the things they already know and are keen to attend familiar venues that are close to home with existing friends — and there's a clear generational divide. Boomers want a location they know (68%), while Gen Z wants to explore a new spot (60%). 
5. Introverts 
Our 2023 Event Trends Report reveals that 30% of attendees identify as introverts; in 2023, they're more likely to gravitate toward intimate settings, locations they're familiar with, and events that are close to home (there's overlap with comfort-zoners, and some creators might find that their events suit both personas).
"The more people see your brand [via Boost], the more they're going to want to engage with it. It's [Eventbrite] a good hub for off-the-beaten-path types of events that aren't headlining bands and really popular things." 
6. Onliners 
In-person events are back, but virtual events remain a viable option. In fact, 56% of survey respondents said they enjoy virtual events because they can attend even if they can't go in person, and 49% said virtual events are easier to fit into their schedule. 
7. Social-Savvy 
Relying on visual-first platforms like Instagram, Facebook, and TikTok to find out about events and live experiences, social-savvy attendees tend to be female (46%, compared to 37% of men) and are predominantly Gen Y (58%) or Gen Z (60%). 
This breakdown skims over the different types of audiences you may expect to find in a pool of event-goers. Understanding these groups of people is essential if creators want to have the most successful events possible. To see more in-depth statistics, find out more about demographics and each target audience, and learn how to reach each type of audience, download the full report. 
Ready to reach more audience members? Check out our Eventbrite tools designed to help you market to your audience, grow your demand, and sell more tickets by contacting our experts today.