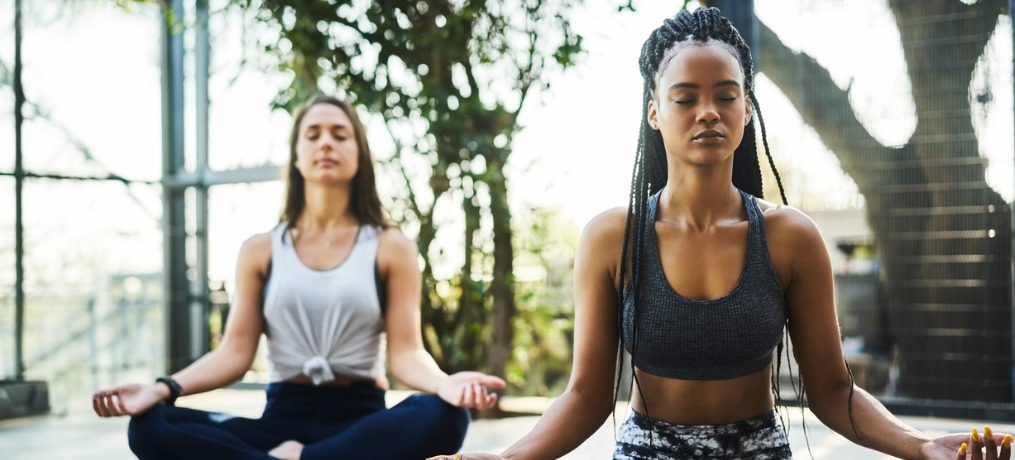 4 Tips to Ensure Your Wellness Event is a Safe Space for Attendees
Your goal is to create wellness events that will help people heal, grow, and find their best selves. Maybe you offer yoga, meditation, crystal healing, life coaching, or another modality. Perhaps your event is a bright beautiful mashup of all the above. There's no doubt you aim to create something unique and truly special.
But no matter what, there's one thing it simply must be: safe.
With all the headlines around harassment and abuse these days, aim to keep your event out of the news and firmly in the hearts of your attendees. Follow these common-sense tips and expert practices to create a safe space for your events and the attendees who make them come alive.
Always do your due diligence 
It seems that barely a day goes by without the newsfeeds calling out another person in a position of power for harassment. The spotlight shines extra bright on wellness leaders, who are naturally in a position of authority over vulnerable attendees. When yoga teachers, healers, and so-called gurus break the rules of good conduct, it's not just uncool — it can be downright damaging to your attendees.
In your zeal to line up the biggest names for your wellness event, you want to be careful. Don't book off of reputation alone. It's critical that you scrutinize your talent. This might mean conducting official background checks or leaning into Google to research any past gaffes. And don't be afraid to do some good old-fashioned reference checking.
Above all, listen to your instincts, not the buzz.
Put entry parameters in place
Perhaps your event requires intense intimacy — for instance, attendees coming together to discuss personal or cultural trauma. Or you're organizing a silent meditation retreat in which a mellow, quiet vibe is essential.
In any case, consider how you can protect your attendees by creating clear boundaries. For instance, Coco Coalition has a strict rule that after 15 minutes, no latecomers will be allowed. Tickets are never sold at the door. And men are not invited, period. The goal is to provide a safe, sacred healing space for black women.
After all, selling another ticket or two is not worth it if the value of your event experience is compromised. Tiffany Wright, co-founder of Coco Coalition, explains, "We are discussing sensitive subjects that might have ladies crying, and we want to create a safe space for them."
Give participants autonomy over their experience
Within any wellness event there should be room for people to own their own experience. Some attendees may choose to throw themselves into any and every activity, while others may hold back.
During events where there may be hands-on adjustments offered, it's critical to give participants the option to opt-out of being touched. "Touch can be healing," says Kirsten Rogers and Maureen Miller, co-founders of Black to Yoga. "But most of the people who come to our classes are women, so there's an understandable sensitivity to having a man approach and touch them from behind."
Because of this, Rogers and Miller are vocal about giving participants the option to decline hands-on adjustments. But, they also "intentionally create a space where people know they'll only receive touch that's healing and safe." Bottom line: make people feel comfortable at your event.
Create a code of conduct — and stick to it
Codes of conduct are a smart idea for any kind of event. But for wellness events, where personal boundaries are at stake and people feel more vulnerable, they're essential.
A code of conduct should make your community guidelines and rules explicit. Depending on the nature of your event, you may include things like:
No touching without permission

No drinking or drugs

Save your flirting for the afterparty
Writing a code of conduct is just the first step. Maasha Kah, Global Head of Diversity and inclusion at Eventbrite, warns, "A code of conduct is a great concept, but if people don't read it or buy into it then it doesn't count."
Post your code of conduct everywhere. Include it on your website, in any waiver participants sign, and on signage throughout the venue. Make it clear in your words and actions that everyone is expected to stick to the rules — not just attendees, but talent and staff as well. And if someone breaks the code, stand firm on the repercussions.
Create noteworthy wellness events that go beyond the Instagram norm
It's your job as a wellness event creator to make sure your participants feel safe and supported.
Start with these steps, always pay attention to any red flags, and above all, listen to your gut — and your attendees. A little caution goes a long way.
To learn more about creating wellness events that celebrate diversity, champion personal safety, and will impress your attendees, download the free ebook.