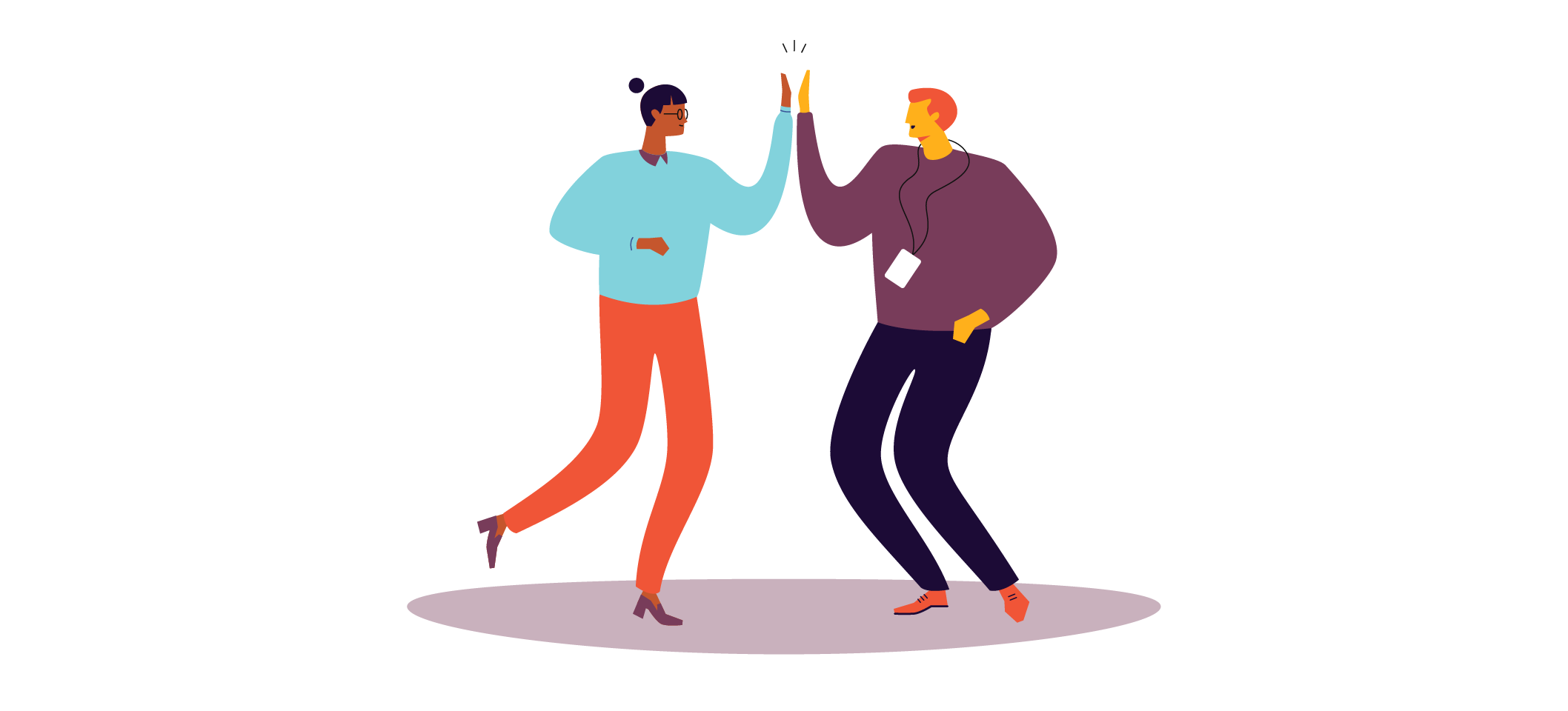 How to Set Achievable (But Still Ambitious) Goals for Your Event in 2019
Your goal is to make your events the best they can be — for the attendees, but also for you and your team. But that alone isn't a goal you can rally around for 2019.
"Events are fun, but for most organizations, you don't do them for their own sake," says Joshua Zerkel, the Head of Global Community at Asana. Zerkel is also a Certified Professional Organizer® and the founder of Custom Living Solutions, one of the Bay Area's premier productivity and organizing consulting firms.
Without specific, measurable goals, you can't gauge how you're doing as the year rolls along. You're at peak motivation in January, but if your goals are too vague, you'll find yourself somewhere between totally uninspired and wallowing in a sea of self-doubt by June.
To set goals that are ambitious, achievable, and keep you motivated all year long, look to Zerkel and his team at Asana's approach. They threw 24 customer events in rapid succession in late 2018, and along the way learned the do's — and don'ts — of successful goal-setting for events.
Here's their advice on how to set goals that will elevate your events — and your experience creating them — throughout the year.
Tie goals back to the "why" of your events
Whether you're in charge of experiential marketing for a bigger company, or create events that are the business, your events support a larger mission. Keep that mission in mind when you set your team's goals for the year.
Zerkel has this advice: "To make your events impactful and relevant, you have to connect them with your organization's greater initiatives and goals." Zerkel and Logan LeVan, a marketing manager at Asana, are tasked with recruiting other team members at Asana to help with events. And Zerkel and team quickly realized that if they don't clearly spell out their event's purpose, other team members may ask, "Wait, why are we doing this event?"
So Zerkel and LeVan took the time to write up a clear purpose statement for the events — one tied to the organization's overall "why." With everyone understanding the big picture, other coworkers were more motivated to help. "From the executive team on down, all teams need to understand the purpose of any major initiative," LeVan says.
"If you can become a champion for your organization, creating events that are in clear support of goals bigger than your own, ultimately, it makes your own life easier, because everyone else will back you up," Zerkel says.
Make your goals measurable
Once you've determined the "why," it's time to assign specific tactical goals that will help you achieve your purpose.
For instance, you might have identified that for your business to achieve its goal of becoming a thought leader in your industry, your conference needs to grow to the biggest in your space. But don't stop there. Define what that means with a clear and measurable goal like:
Increase conference attendance 150% year over year.
Or, your goal might be to make a stronger impression on attendees. Translate that to something like:
Test five new ideas to make this event experience different than the last.
Once you have a measurable goal, make sure you note how you're going to track progress toward that goal. Specify what tool you will use to gather the data (for instance, if your goal is attendance, use your event management platform's reporting features), and how often you will share your progress with your team and executives (like with an Asana status update once a week).
Build goals that can adapt with you
No matter how well-planned your goals are, "event planning and management is iterative," Zerkel says. "You can go in with a goal in mind, but you're dealing with a lot of moving parts, including partners outside your company over which you likely have little control. You won't know how a new event series is going to go until you've done it a few times."
Take learnings from each event you do and adjust your goals based on those learnings. If limiting factors like venue capacity or weather throw you a curveball, leave yourself room to get creative with how you hit your goal. For example, if your goal was to reach 1,000 attendees, but the only available venue has a capacity of 500, you might try livestreaming the event to reach the same number of people.
At the end of the day, your goals need to be much more than forgettable New Year's resolutions or vague aspirations. They need to be motivating milestones you aspire to all year long.
Make 2019 your best year yet with more advice from the Asana events team in The Event Professional's Ultimate Guide to Productivity: 2019 Edition.