OUTDOOR
7 Beautiful Dog-Friendly Hikes in the Bay Area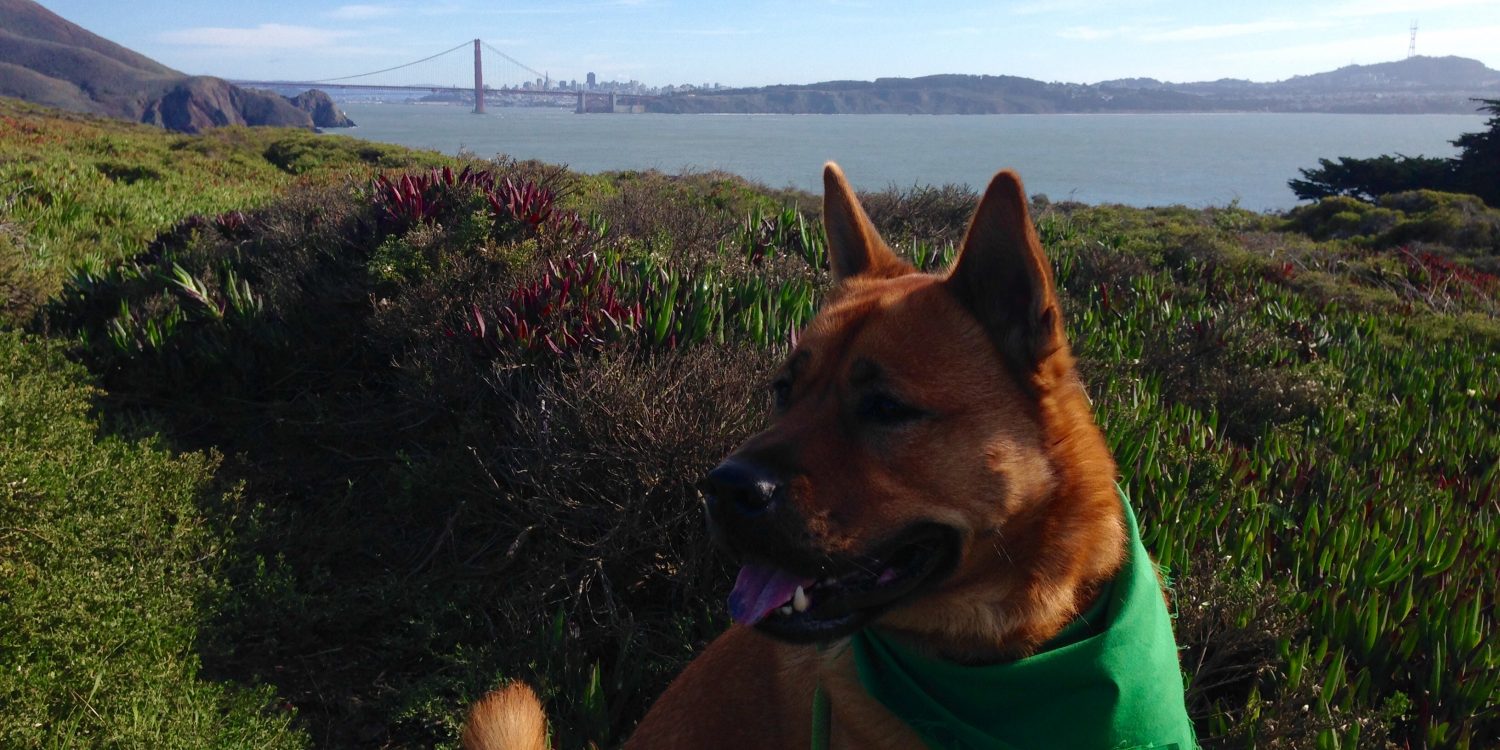 From gorgeous coastal loops to redwood adorned trails, we've got it all...and we get to bring our dogs along for the ride...er, trek. Here are 7 hikes to explore with your pup.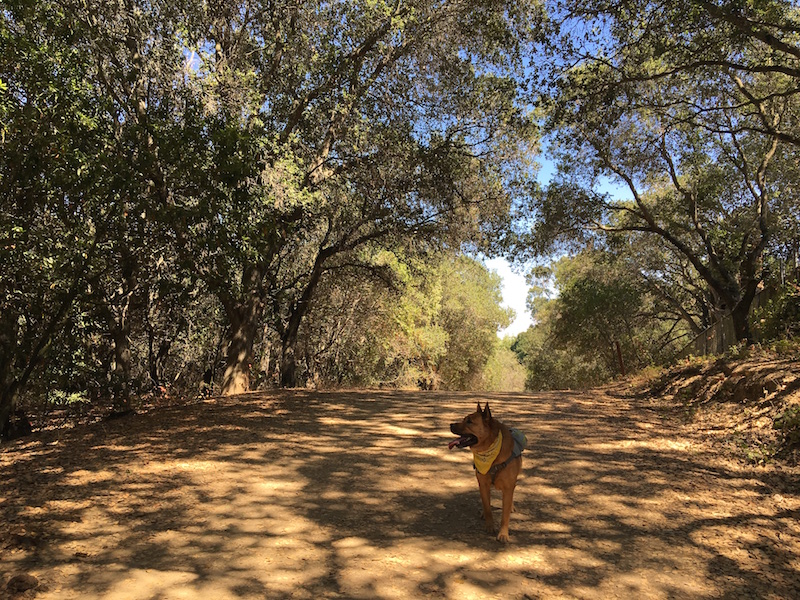 | Rally
Anthony Chabot Regional Park: Ten Hills Trail 
Castro Valley
3.4 miles roundtrip
Yes, "ten hills" sounds intimidating at first, but this is certainly no Mission Peak. Park at the "Nike Classroom" entrance where there's no fee (Google maps can get ya there); then follow the predominately shaded trail, which winds along the backside of some seriously cool Castro Valley homes—many with friendly farm animals eager to greet you. Dogs are allowed off-leash, but be cautious of the bikers that frequent this place. Best yet, about four hills in, a very kind homeowner leaves out a giant bowl of fresh water for your pup to refuel. A friendly reminder that not all heroes wear capes.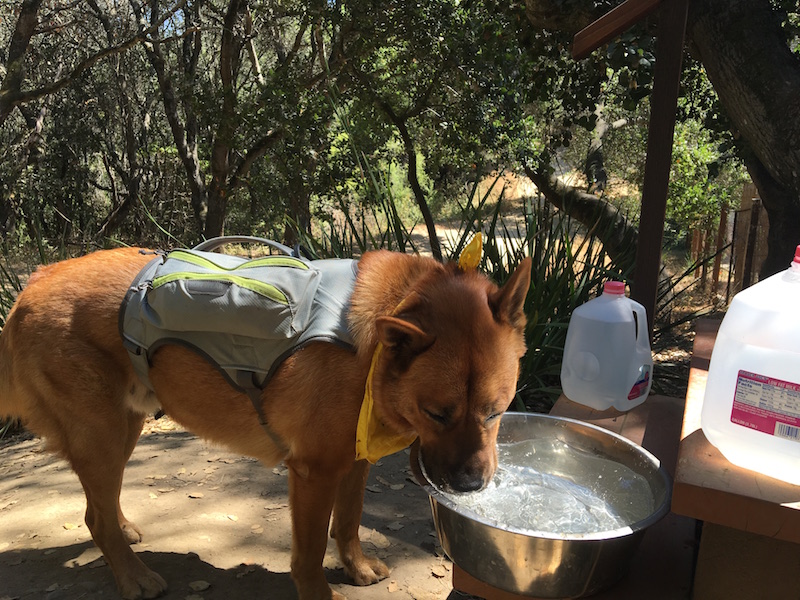 Kiera Kenney | Rally
Mount Davidson
San Francisco
1. 5 mile loop
The 40 acre mountain-top park is the highest natural peak in San Francisco, but is perhaps best known for its massive cement cross perched at its peak (which, fun fact, was erected during the Great Depression). Your head will be in the clouds (well, fog) with Sutro Tower directly adjacent. Just note that dogs are supposed to be kept on leashes here. Overall: the view here is insane, the tree-covered hiking trails are unexpected, and the sunrises unparalleled.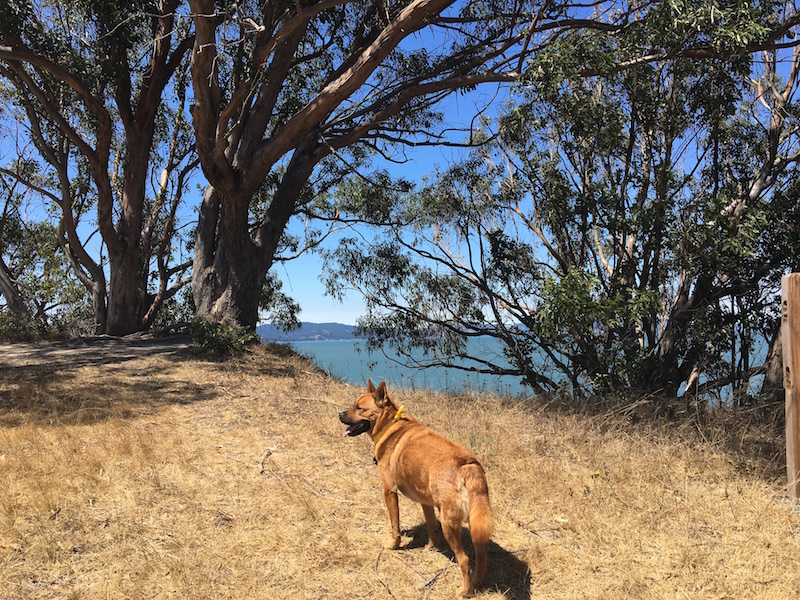 Kiera Kenney | Rally
Point Pinole Regional Shoreline
Richmond
3.6 mile loop
Don't let the neighboring juvenile detention center deter you, this spot rules—and is still relatively under the radar (unlike Point Isabel). Almost all of the trails here are perfectly flat (some paved too) and there's typically a nice breeze when you stay on the Bay View Trail loop, and a sweet view of Mount Tam in the distance. There are about four different places along the trail where your dog can grab fresh water, too, with plenty of off-leash space to roam. It costs $5 to park and $2 extra for dogs (but there's a decent chance the ranger kiosk will be closed).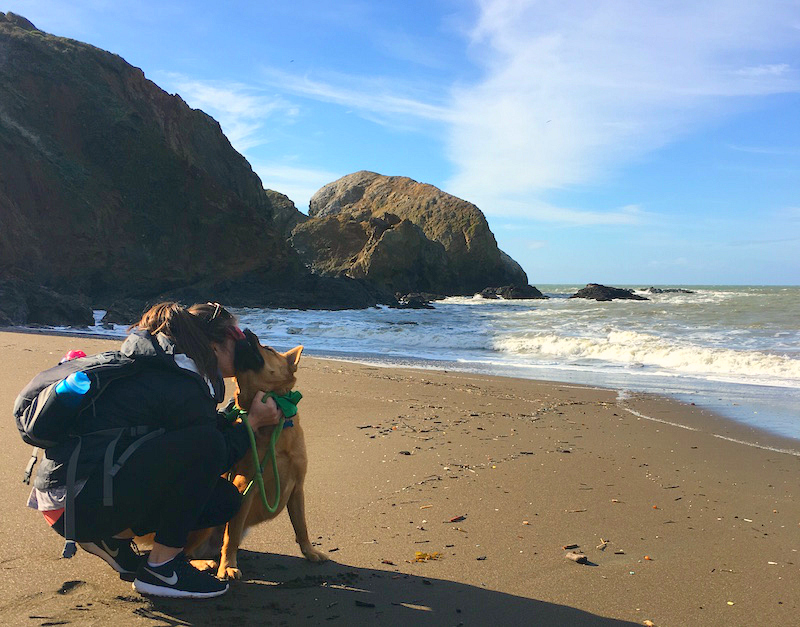 Kiera Kenney | Rally
Marin Headlands: Wolf Ridge Trail
Sausalito
5.7  mile loop
It's pretty easy to get lost in the Marin Headlands if you've never hiked around there before, so we recommend stopping by the Visitor Center to get a map and some guidance before setting out. This loop starts off at the Miwok trail entrance off of Bunker Road, connects to the Wolf Ridge Trail, then to the Coastal Trail for one of the most gorgeous coastal hikes in California. Dogs do need to be on leash here, however you can (and should) stop by Rodeo Beach after where they can run free.
Coyote Hills Regional Park: Bayview Trail
Fremont
3 mile loop
The Bayview Trail at Coyote hills is a paved loop with well-maintained signs making it perfect for hiking newbies and their four-legged companions. The trail features bay and marsh views as it skirts the perimeter of the park's hill, and you'll witness everyone from toddlers to 70-year-old men cruising around here. You can park in the Quarry Staging Area ($5 + $2 for dogs), but many people opt to park in the makeshift lot a mile out and walk in. Although, you should probably just pay the $5 since the park department is poor and that's how they maintain the trails.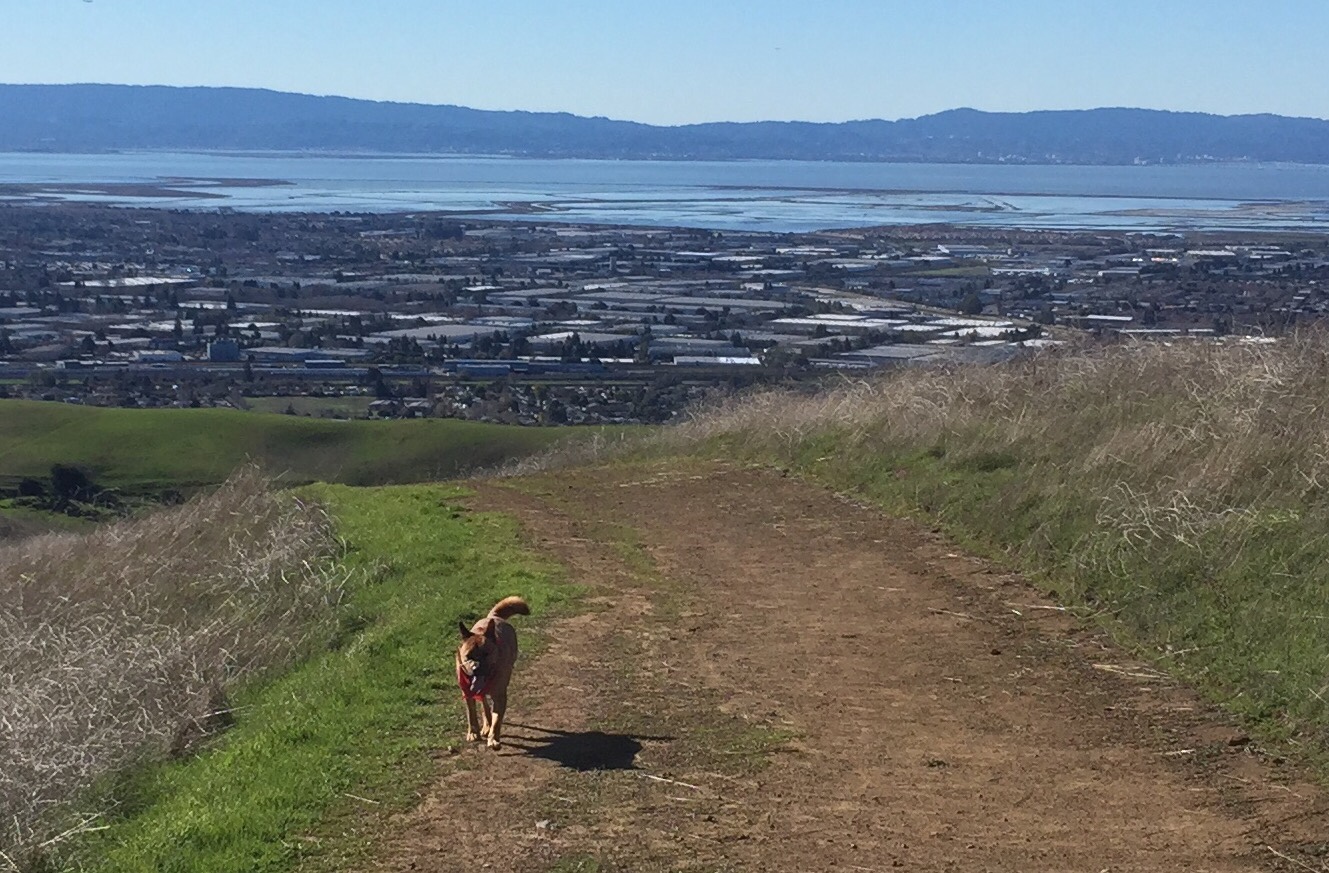 Kiera Kenney|Rally
Garin & Dry Creek Regional Park
Hayward
6.1 mile loop
For the more seasoned hiker (both dog and human), Garin should be on your to-do list. The first part of this hike involves tackling a STEEP hill that may or may not result in your life flashing before your eyes. However, it's all downhill from there—literally. On this 6.1 mile loop you'll travel through grassy fields covered with cows grazing (who have no problem taking their sweet time crossing the trail), across rivers, through forests, and around a man-made fishing pond. Be sure to bring plenty of water for yourself and your dog since there are unfortunately no water sources along the trail. $5 entrance fee + $2 for dogs when staffed.
Lafayette Reservoir Recreation Area: Lakeside Nature Trail
Lafayette
2.7 mile loop
Popular with the Lamorinda crowd (Lafayette/Moraga/Orinda), this hike is perfect on a hot summer day because it wraps around the reservoir, which keeps it easy breezy. The upper loop is too hot in our opinion to tackle in the summer, but the  2.7 mile lower loop is very developed with paved paths, plenty of bathrooms, picnic tables, and shade. Plus, you'll encounter tons of happy dogs in all sizes strutting their stuff (on-leash). Bring coins or a credit card and park in the metered lot (up to 2 hours) for $3.