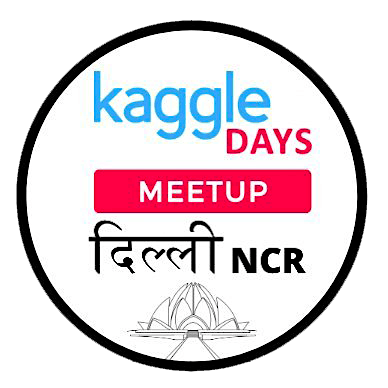 Kaggle Days Meetup Delhi NCR
Join us on Telegram for all updates related to the meetup here. Follow us on LinkedIn here.
Kaggle Days Meetups are a series of events all over the world that aim to gather Kagglers and people interested in Data Science, Machine Learning, Artificial Intelligence around one city. Kaggle Days Meetup, Delhi NCR is a volunteer-driven initiative comprising of Kagglers, working professionals, students, and many more with a primary interest in exploring Kaggle as a platform & to learn, collaborate and meet others.
Kaggle Days Meetup Delhi NCR uses this platform to schedule and organize regular events for Kaggle, Data Science, AI, ML Enthusiasts around Delhi NCR.
You can access the materials presented by the speakers of our previous meetups here.
Facing any difficulty regarding the meetup registration or want to discuss anything else regarding the meetups, mail us at here.
Sorry, there are no upcoming events