Description
We are back again for the 2nd annual event in NYC! Read the 2017 event recap here.
Day parties are the new thing in NYC. Some even claim it's the best place to network.
But how?
The music is too loud so you can't hear the person next to you and people love to hand out business cards and flyers like candy. Oh, and the one person you do meet is trying to slide in your DMs for all of the wrong reasons...
THAT'S WHY WE CREATED...

This won't be your typical NYC day party. It's the perfect mix of networking, personal and professional development, and a party.
This is also not the party to arrive late to; on the hour, every hour we will have a 10-15 minute Empowerment Talks from leaders in personal + professional development, fitness, career development, and entrepreneurship.
Your ticket includes access to the event, brunch buffet, and open bar.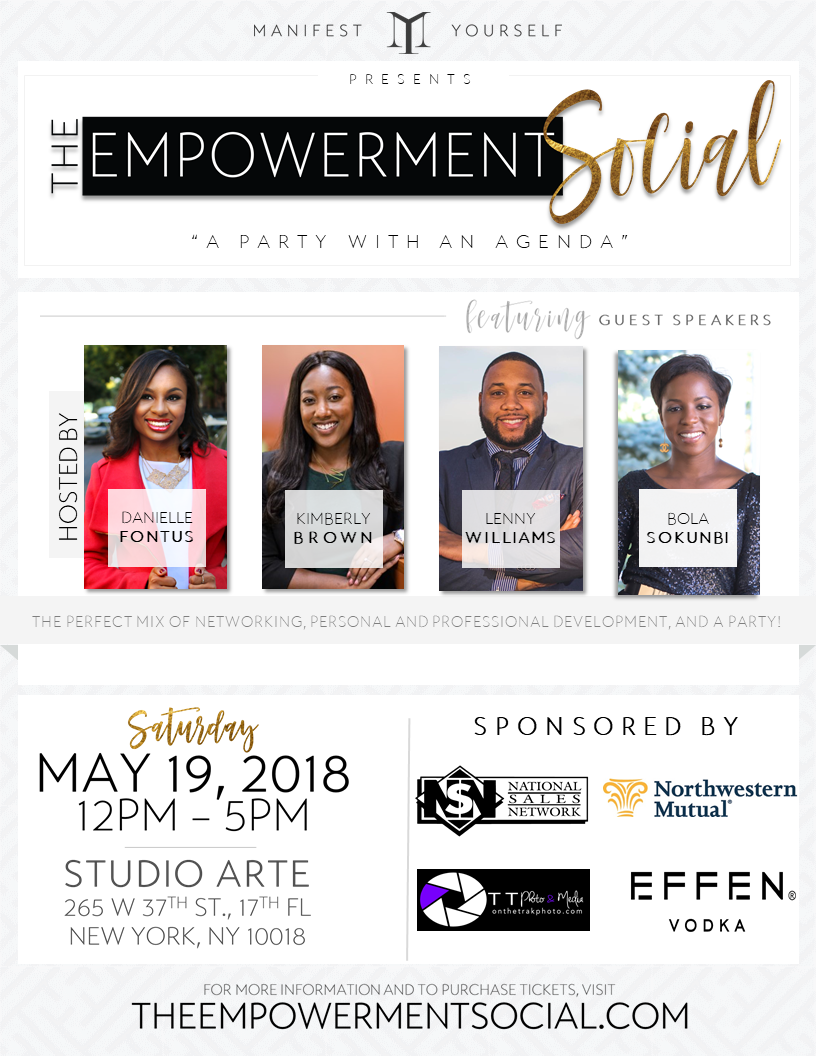 Read the 2017 event recap here.
Here is the schedule:
1:00pm: Opening Remarks and our host Danielle Fontus

1:10pm: The Empowerment Talk with Bola Sokunbi, Clever Girl Finance
2:00pm: The Empowerment Talk with Lenny Williams, Trill or Not Trill
3:00pm: The Empowerment Talk with Kimberly Brown, Manifest Yourself
4:00pm: The Empowerment Panel + Q& A with all speakers
4:20pm: Closing remarks
This event is sponsored by National Sales Network of NY/NJ, Northwestern Mutual, Effen Vodka, and Trak Photo & Media.
Tickets are non-refundable.