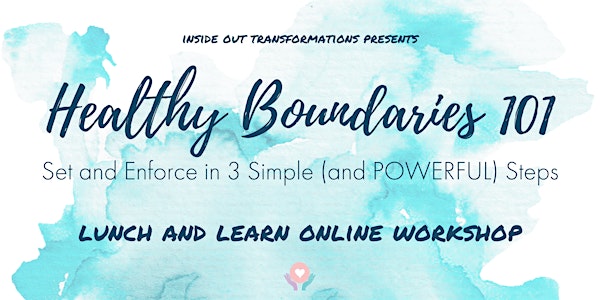 Healthy Boundaries 101: Set and Enforce in 3 Simple (and POWERFUL) Steps
Take back your power and minimize stress by learning the art of successful boundary-setting in this 30-minute lunch and learn workshop!
About this event
Did you know that setting healthy boundaries is one of the most effective ways to quickly eliminate unnecessary stress from your life?
By the end of this workshop, you will be empowered to:
Identify the areas of your life where you can start setting healthy boundaries
Set healthy boundaries so you can minimize stress and stay in control
Respectfully and unapologetically enforce the boundaries you set, even when other people don't want to respect them.