Ethical Brew presents: Eric Schwartz with Honor Finnegan

Saturday, October 21, 2017 from 8:00 PM to 10:30 PM (EDT)
Event Details
The Ethical Culture Society of Bergen County
687 Larch Avenue
Teaneck, NJ 07666
For more info: www.ethicalbrew.org or call, 201-836-5187
 ETHICAL BREW is a live music venue located in Teaneck, NJ, dedicated to serving up a quality blend of folk & indie performers in an intimate and welcoming environment. Fifty percent of the proceeds from each show are allocated to funding worthy social action projects and charities selected by the Artist. The remaining 50% fund progessive projects of the Ethical Culture Society of Bergen County. Past beneficiaries include whyhunger, Edeyo Foundation (Haiti), Heifer International, Bergen County Sanctuary Committee, Ramapo-Bergen Animal Sanctuary, Doctors Without Borders, Earthjustice. 
Ethical Brew is proud to present Live In Concert:
Eric Schwartz with Honor Finnegan
This show contains adult material -- recommended for mature audiences
Proceeds from this performance will be donated to: American Civil Liberties Union of New Jersey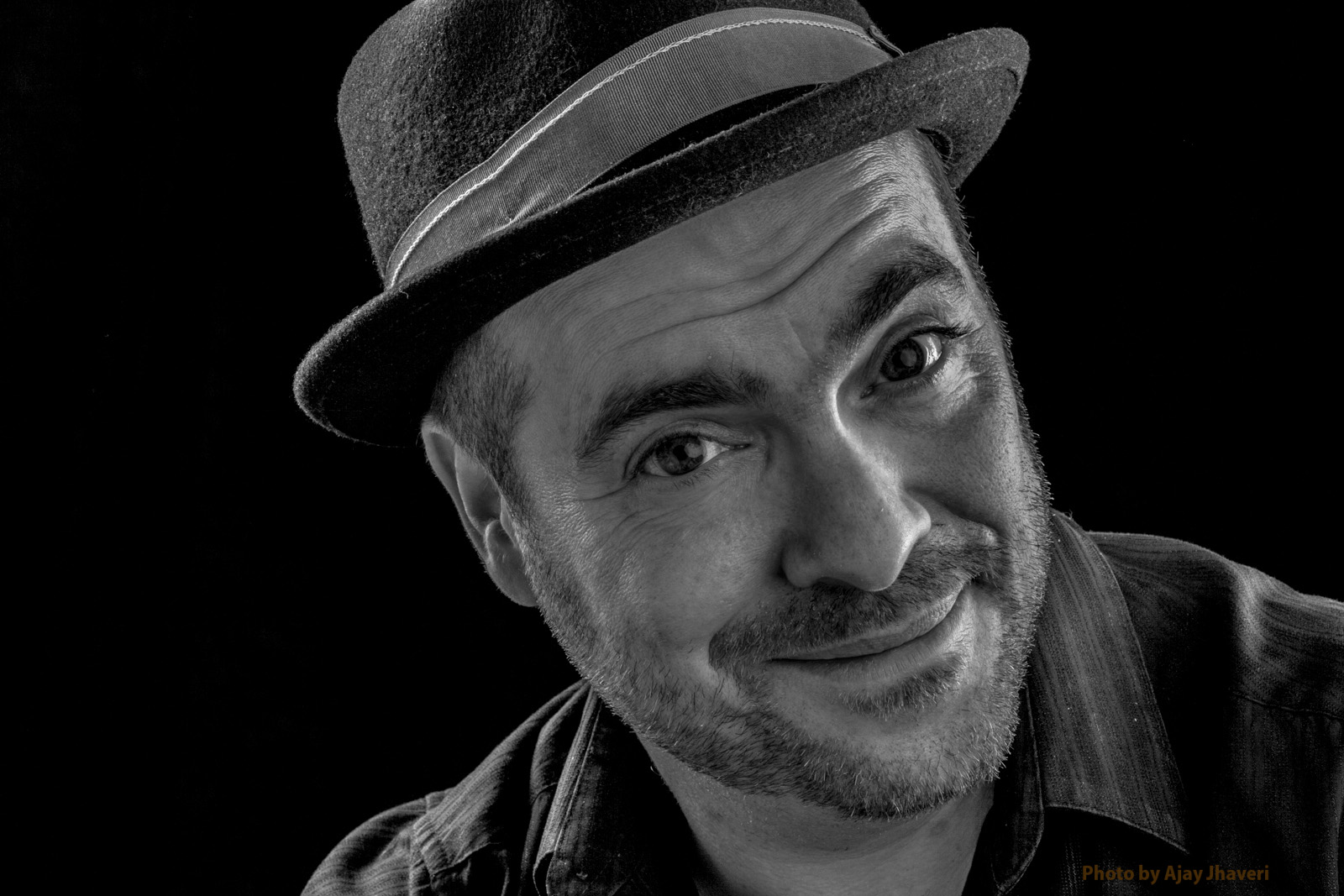 Eric Schwartz
Award-winning singer/songwriter, performer, satirist multi-instrumentalist and entertainer Eric Schwartz (aka Eric "Red" Schwartz) tours the U.S. and Europe bringing his music to every audience he can find. He's been playing music and comedy venues nationally for fifteen years (the Improv, The Bluebird, The Comedy Store, The Bottom Line...). He has composed for and performed in various Satiristas shows spearheaded by Paul Provenza, as well as "The Bad Boys of Comedy" with Bobby Slayton, Jim Norton et. al. His songs have been sung by Ronny Cox, Holly Near and Van Dyke Parks. Schwartz is possibly the only artist in the history of the world to get raves from Gloria Steinem and Hustler Magazine, Eric's songs go from the political to the profane, sometimes both (see the International Songwriting Competition's best comedy song of the year, "Clinton Got a Blowjob".) Eric's latest CD release The Aristocrat, which Paul Zollo (Songwriters on Songwriting) calls "a comic treasure" and the U.K.'s Rock'n'Reel magazine calls "beautifully produced and perfectly executed," contains "There's a Picture...", currently in rotation on the nationally syndicated Bob and Tom show. Schwartz has also garnered radio play on stations as diverse as Howard Stern's 100, Raw Dog Radio, the Ed Schultz Show and NPR's All Things Considered. Schwartz' latest release is The Better Man which Brian Keathley of KALX Berkeley calls "by far his best work yet. A great collection of tunes with humor, and social commentary - some of which is damn profound. Be listening for it this week and beyond on my radio shows!"
Here's what folks are saying about Eric Schwartz...
"The most gifted, irreverent, musically brilliant, beloved, warm presences here at Kerrville an everywhere else"
-- Peter Yarrow
"Eric Schwartz has a brilliant mind, a fabulous musical sensibility, and is not afraid to sing what other people barely allow themselves to think."
-- Christine Lavin
"Outrageous fun!"
-- John Platt, WFUV
"Blending politically savvy comedy with music has always been a slippery slope. Eric Schwartz knows just how to meld funny and funky."
-- Hustler Magazine, March 2008
For more about Eric Schwartz: www.ericschwartz.com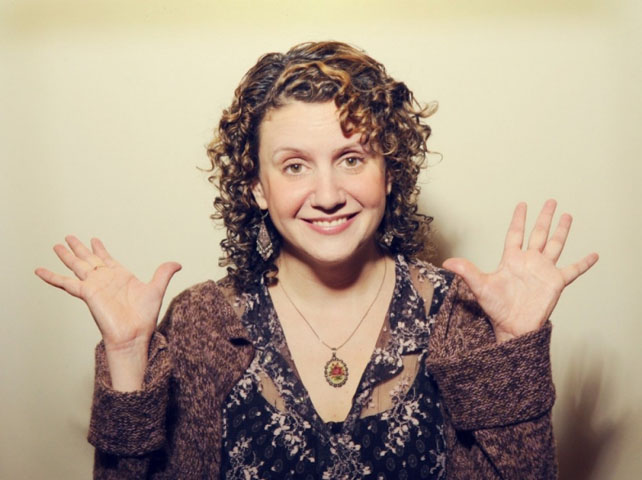 Honor Finnegan
Combining elements of musical theater, comedy, traditional folk and poetry, Honor Finnegan has been making a splash in the northeastern regional folk scene with her original songs, astonishing vocals and fine ukulele playing. Her songs are at turns, humorous and heartbreaking with melodies that soar and lyrics that reflect the complexities of contemporary life. Her unique brand of quirky Indie folk has earned her a place on the stage with the likes of Buskin & Batteau, Sloan Wainwright, David Massengill and Peter Yarrow, to name a few. She is a proud member of Tribes Hill, a folk music collective based in the Hudson Valley area. Honor was a 2013 Kerrville New Folk winner, and a 2012 Falcon Ridge Emerging Artist.
Currently based in New York City, Honor was born and raised on the South Side of Chicago, and moved to Ireland in 1991 where she sang with jazz bands, blues bands, big bands and traditional Irish bands. Though small in stature, her powerful voice and larger-than-life persona, are guaranteed to make a huge impression on all who are fortunate enough to see her perform.
Here's the buzz on Honor Finnegan ...
"Honor Finnegan's clever songs, powerful voice, and endearing stage presence have made her standout on the fertile NYC folk scene. Don't miss her!"
- John Platt, "Sunday Breakfast," WFUV, New York
"I am honored to be compared to Honor Finnegan! I LOVE her!"
- Christine Lavin
"One thing is certain: those who see and hear her encounter a powerful voice combined with a refreshing, offbeat sense of humor...Combined with her prodigious vocal instrument, her recorded and live repertoire packs a unique one-two punch"
-Richard Cuccaro, Acoustic Live
"Lyrics that catch you by surprise, a voice that pulls you toward the source then knocks you on your heels with energy, a caramel and salt confection that you can't quite explain and you can't get enough of. "
- Thomas Boyd, "Rockin Roots" on independent radio
For More about Honor Finnegan: www.honorfinnegan.com

When & Where

The Ethical Culture Society of Bergen County
687 Larch Avenue
Teaneck, NJ 07666


Saturday, October 21, 2017 from 8:00 PM to 10:30 PM (EDT)
Add to my calendar
Organizer
Ethical Brew is a live music venue located in Teaneck, NJ, dedicated to serving up a quality blend of live music and social action in an intimate and welcoming environment. Ethical Brew is an all-volunteer organization. Fifty percent of the proceeds from each show are allocated to funding worthy social action projects, charities, organizations and progressive causes selected by the Artist. The remaining 50% helps to fund initiatives of the Ethical Culture Society, a non-profit organization.