Description
Registration
Parking spaces for this event, Mindfulness and Meditation by Moonlight, have filled up. However, the event is open to those who can get to Coyote Valley Open Space Preserve by means OTHER than arriving in their own cars (e.g. rideshare).
We do not have a designated "park and ride" location; visitors should coordinate their own transportation arrangements. Please request that your rideshare driver drops you off at the preserve's roundabout, before the parking lot (see image).
PLEASE NOTE: by registering for this event, you are agreeing to arrive at the preserve by means OTHER than your own car. Visitors who arrive by car will sadly not be allowed into the event, due to parking space constraints.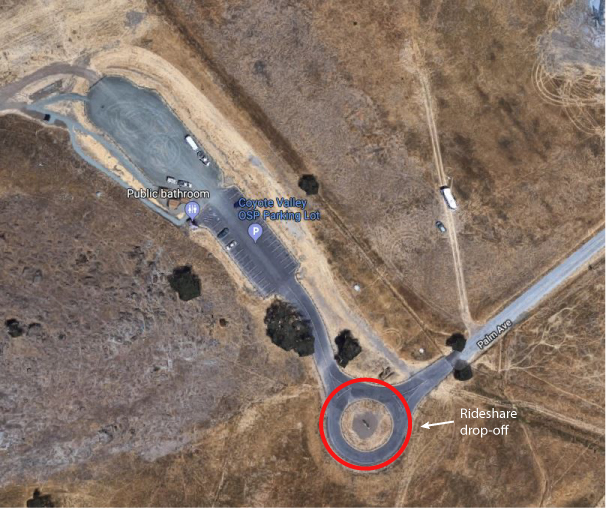 Event Description
To celebrate World Mental Health Day in October, join the Open Space Authority with our guest meditation experts for a peaceful evening out under the night sky. We will learn calming breathing techniques and how to meditate in order to feel at peace with ourselves and with nature. Life can be stressful. Come learn how to calm your inner thoughts in a beautiful, natural, and safe setting.