Description
Addressing Inequalitites in Lactation Care
La Leche League of WI Continuing Education Event
Featuring Kimberly Seals Allers and Camie Jae Goldhammer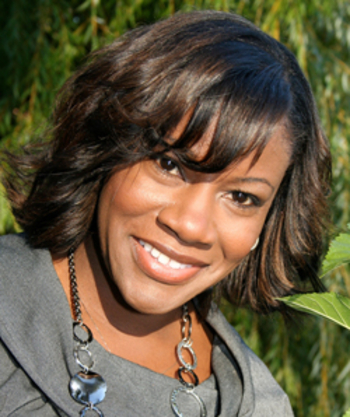 Kimberly Seals Allers is an award-winning journalist, author and a nationally recognized media commentator, consultant and advocate for breastfeeding and infant health. Kimberly is widely considered a leading voice in the counterculture movement in infant feeding. Last year, her online commentaries on the social, economic, structural and racial complexities of maternal and child health issues received over 10 million page views. Kimberly's fifth book, The Big Let Down--How Big Business, Medicine, and Feminism Undermine Breastfeeding came out in 2017 to high acclaim. Her unique mix of on-the-ground expreience and international journalistic expertise and strategic communication acumen makes her a highly sought after consultant and commentator.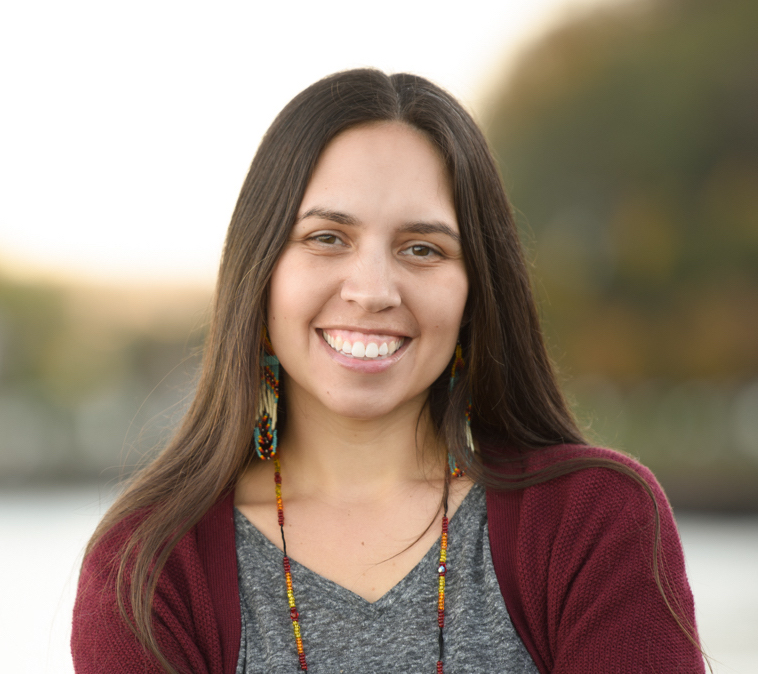 Camie Jae Goldhammer MSW, LICSW, IBCLC, (Sisseton-Wahpeton) is a Clinical Social Worker and Lactation Consultant. Came received her Master of Social Work degree from the University of Washington, specializing in Maternal Mood Disorders and the affects of complex/intergenerational trauma on attachment, bonding, and the parenting practices of Native families. Camie is the founder of the Native American Breastfeeding Coalition of Washington. She is also a founding mother and president-elect of the National Association of Professional and Peer Lactation Supporters of Color. Camie is a consultatn with CHEER and is also a part of hte Center for Social Inclusion's First Food Racial Equity Cohort. She is a National leader on topics of racial equity and first food justice.
Schedule
Thursday
12:30 Registration
1:00 Putting an End to the Big Letdown (KSA)
2:30 Break
2:45 Culture, Trauma and Parenting: How it is all Connected (CJG)
4:00 No Mother Left Behind: Reducing Racial Disparities in Breastfeeding Rates (KSA)
5:15 Dinner
6:30 Social Hour with Dessert and Book Signing by Kimberly Seals Allers

Friday
7:00 Registration and Breakfast
8:00 Shifting the Narrative: Rewriting the "Story" of Birth and Breastfeeding to Improve Outcomes (KSA)
9:30 Break
9:45 Decentering Whiteness: Reforming Breastfeeding Education (CJG)
11:15 Lunch
1:15 Place Matters: Unleashing the Power of Community to Shift Cultural Norms in Breastfeeding (KSA)
1:45 Break
2:00 Who it was Made For: Taking a Racial Equity Lens to the Code and the Baby Friendly Hospital Initiative (CJG)
3:30 Evaluations and Dismissal
Cost
Full Conference-$265
Thursday Only-$145
Friday Only-$215
Receive a 20% discount when you register through September 8th. (Discount Code: EarlyBird.)
Latecomer Fees apply after October 14th. Don't delay!
Registration Fees include:
Dinner and Dessert on Thursday

Breakfast and Lunch on Friday

Electronic Power Points,

CERPs (applied for via the IBCLE that are reciprocal with DONA)

CPEUs (applied for via the CDR)
Features
Exhibitors (Interested WHO Compliant vendors or exhibitors, contact LLLofWIEvents.Exhibits@gmail.com)
Vendors
Silent Auction (Donations welcome! Contact LLLof WIEvents.Exhibits@gmail.com)
Bookstore
Live Audio/Video Feed Area
Pumping Room
Venue Accomodations
NEW Location! Crowne Plaza Milwaukee West (see Location above)
Until October 4th, A block of rooms is reserved for November 1 & 2 starting at $99/night.
Call 866-270-4552 for reservations.
Or, use this link for online registration: LaLecheLeagueofWI
Additional Event Information
Speaker Powerpoint slides will be e-mailed to attendees
All registration types include meals. Food is not guaranteed for those registering after 10/18/2018
Credits are included for all registration types except for caregivers and children
Credits have been approved for 7 LCERPS and 3 RCERPS. CDR are under application.
Payment
Send offline payments to:
Rachel Hart-Brinson
LLL of WI Events
4318 Meadow Lane
Eau Claire, WI 54701.
Make checks out to LLL of WI. We do not accept credit card numbers by phone or mail.
Registration is only complete after payment is received. Payment in full must be received no later than the day of the Event.
What's the refund policy?
Eventbrite displays "no refund" because it does not have a category that fits our needs. If a registrant cannot attend, a written/emailed request for a refund must be sent by October 15th to: LLLofWIEvents.register@gmail.com or Rachel Hart-Brinson, LLL of WI Events Registrar, 4318 Meadow Lane, Eau Claire, WI 54701. Requests received by October 15th will be honored with a full refund, less a $30 administration fee. After this date, fees will be considered a donation to LLL of Wisconsin.
Contact Us
LLLofWIEvents.register@gmail.com
920-389-1018
For more information on La Leche League of Wisconsin see: https://www.lllofwi.org