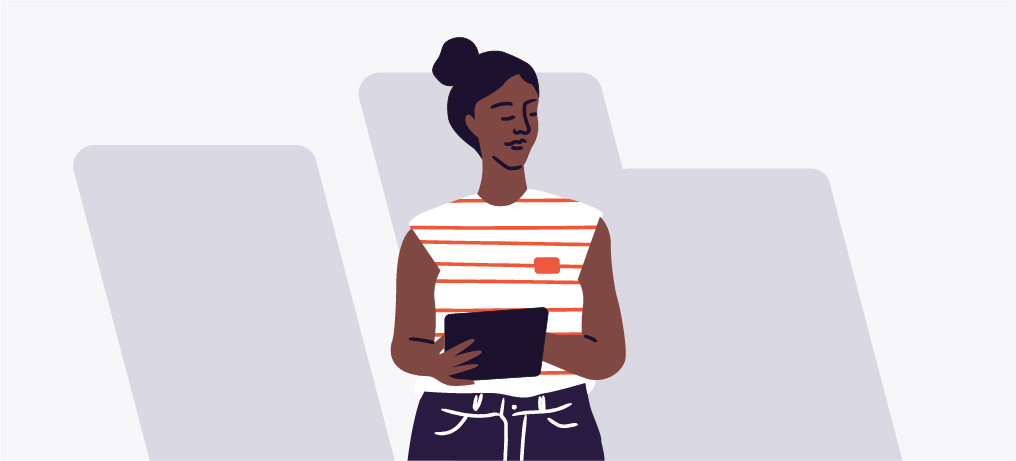 SBA Loans: Resources and Information for Event Creators Affected by COVID-19
COVID-19 (Coronavirus) is disrupting the live event industry. Many event creators, promoters, and venue owners like yourself are concerned about the future. Which is why we wanted those of you in the United States to know that there may be some much-needed assistance.
The U.S. Small Business Association (SBA) Economic Injury Disaster Loan assistance offers low-interest loans to businesses affected by declared disasters. 
These loans can be used to pay fixed debts, payroll, accounts payable and other bills that can't be paid because of the pandemic's impact. Here's what you need to know about the program, as well as how to apply and qualify. 
Find out about other financial aid opportunities for event creators in the United States, like the CARES Act by visiting this page.
Economic Injury Disaster Loan assistance for COVID-19 
On March 6, the U.S. Congress passed a COVID-19 preparedness and response supplemental funding bill that designated COVID-19 as a disaster under the Small Business Administration (SBA) and provided $20 million to support the SBA's administration of loan subsidies to small businesses.  Through this designation, small businesses will now have access to up to $7 billion in low-interest Economic Injury Disaster Loans (EIDL), of up to $2 million per loan. 
How to apply and qualify for an SBA Economic Injury Disaster Loan (EIDL)
The SBA is working with state governors to submit relief requests for designated areas. Once those are approved, businesses will receive more details related to the EIDL program and application process. As we receive more information, we'll add it here. For now, here's what you need to know about applying and qualifying for assistance. 
General information
Loans offer up to $2 million in assistance and can provide vital economic support to small businesses to help overcome the temporary loss of revenue they are experiencing.

Loans for businesses will have an interest rate of 3.75%, and for nonprofits a rate of 2.75%.

SBA offers loans with long-term repayments in order to keep payments affordable, up to a maximum of 30 years. Terms are determined on a case-by-case basis, based upon each borrower's ability to repay.

Businesses are eligible only if they don't have credit available elsewhere.

SBA loans may be subject to other rules; see this

fact sheet and FAQ

for further details.
Applying for an EIDL loan
Once a declaration is made for designated areas within a state, information on the application process will be made available on the SBA website, at SBA.gov/disaster.  Check

here

for the latest updates on the areas that are designated to support EIDLs for the Coronavirus.
Designated areas
We've built a tool to help American event creators learn about financial aid, including details on EIDLs, that you can visit here. As of March 23, 2020, all 50 states have counties that have been designated as areas in which small business can receive EIDLs.
 For more the latest updates, visit this website.
Qualifying for an EIDL loan
Be sure to consult the EIDL loan application forms for specific requirements, but in general, you must:
Be a registered for-profit business;

Be physically located and operates in the U.S. or its territories;

Have invested their own time or money into the business; and

Exhaust financing options, such that your business cannot obtain funds from any other financial lender.
Further information
For additional information, please contact the SBA disaster assistance customer service center. Call 1-800-659-2955 (TTY: 1-800-877-8339) or e-mail disastercustomerservice@sba.gov.
The CARES Act and the Paycheck Protection Program
On Friday, March 27, 2020, the President Trump signed the CARES Act, an economic stimulus package designed to help American citizens and businesses. Part of this new law is the Paycheck Protection Program (PPP), an initiative designed to help businesses keep their workforce employed during the Coronavirus (COVID-19) crisis.
SBA will forgive loans if all employees are kept on the payroll for eight weeks and the money is used for payroll, rent, mortgage interest, or utilities.
Small businesses (500 or fewer employees) and sole proprietors can apply starting Friday, April 3.
Self-employed and independent contractors can apply starting Friday, April 10
Creators can apply through any existing SBA 7(a) lender or through any federally insured depository institution, federally insured credit union, and Farm Credit System institution that is participating.
The list of participating lenders will be updated at www.sba.gov.
To apply, fill out this application.
Learn other ways event creators and other professionals in the event industry benefit from the CARES Act in this article.
More resources for event creators
As the situation evolves, we're providing event creators with information to navigate the challenges and opportunities related to recovery during this unprecedented time. Reference this page to learn about other aid you may be eligible for (like the CARES Act) and visit this page to browse resources and announcements related to COVID-19.