Description
An evening of conversation and art organized by public defenders exploring how language and storytelling by those with direct experience can shift the "justice" narrative to help end mass criminalization. Tickets for this fundraiser include great food, drinks, art, and music in a beautiful Brooklyn venue.
More details: zealo.us/event.
Featuring: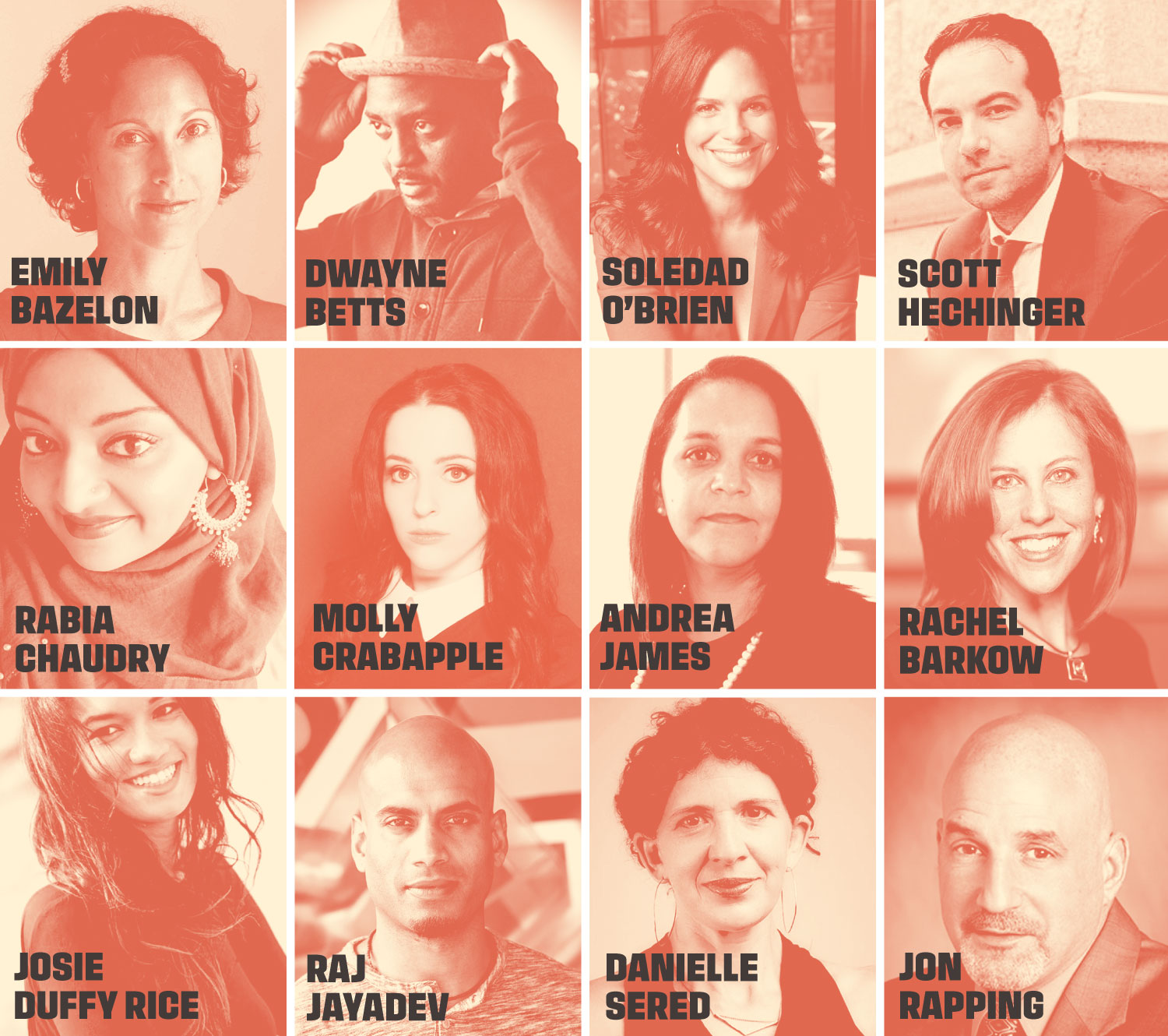 The Rundown:
Art Exhibition
4:00 PM

The event will open with food, drinks, and a mixed-media exhibition of work by artist and writer Molly Crabapple.
Conversation: Impact Storytelling to Help End Mass Criminalization
5:00 PM - 6:15 PM

A conversation on the critical impact that storytelling by those with the closest proximity to the problem—directly impacted people, as well as frontline practitioners like public defenders—can have on the way the public and those in power think about "justice."
Moderator: Emily Bazellon
Panelists: Soledad O'Brien, Dwayne Betts, Scott Hechinger, Rachel Barkow.
Art & Talk: Molly Crabapple, Drawing Injustice
6:20 PM - 6:30 PM

From the civil war in Syria to the trials on Guantanamo, to a wide variety of criminal justice issues, Molly Crabapple has long leveraged her unique blend of written reporting, court drawings and paintings to bring the thorniest injustices around the world to life. Crabapple has also pioneered the genre of illustrated explainer journalism, creating films that capture live-drawing animations with voice-overs on issues including money bail, the war on drugs, broken windows policing, collateral consequences, solitary confinement, and the evolution from slavery to mass incarceration.
Conversation: Shifting the Narrative: Confronting the Perception of "Violent Crime" and Our Responses to It
7:00 PM - 8:15PM

A conversation about how our current system of incarcerating people charged with violent crime not only hurts individuals and communities, but fails to address the root causes of violence, undermines public safety, and perpetuates trauma for survivors of violent crime, and how public defenders can help identify alternative solutions.
Moderator: Josie Duffy Rice
Panelists: Raj Jayadev, Jon Rapping, Danielle Sered, Andrea James
Keynote: Rabia Chaudry
8:30 PM - 8:50 PM

Rabia Chaudry is an attorney, advocate, NYT Bestselling Author, executive producer of The Case Against Adnan Syed HBO docuseries, and co-host of the Undisclosed podcast. Chaudry wrote Adnan's Story: The Search for Truth and Justice After Serial, a book about the criminal case of her friend Adnan Syed who was featured in the podcast Serial. On Undisclosed, a podcast about wrongful convictions, Chaudry and her co-hosts have investigated Adnan Syed's case and other's.
Entertainment: To Be Announced
9:00 PM - 11:00 PM

Proceeds from the event will support local and national, public defender-led campaigns to end mass criminalization.
If you want to attend but cannot afford a ticket, please contact Kristine Herman at kherman@bds.org.