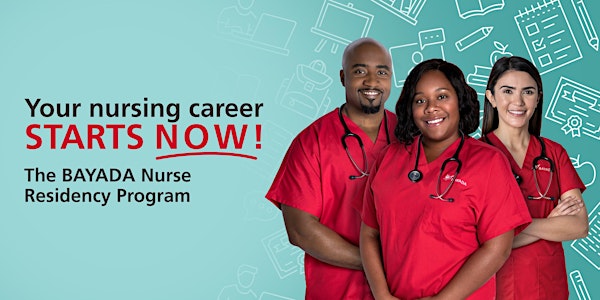 You're Invited! Join our BAYADA Nurse Residency Program Info Session!
Learn about great entry-level nursing opportunities, with competitive pay and excellent professional development. Don't miss out!
About this event
Are you in nursing school, a recent graduate, or considering a career in nursing? Join us for a Virtual Info Session to learn about the BAYADA Nurse Residency Program!
It's never too soon to think about the next step in your nursing career. Learn now about a program that will get you skilled, comfortable, and confident providing nursing care in the home setting. With hands-on simulation lab training and mentorship, this could be the school-to-practice transition you are looking for, tailored to your interests caring for adult or pediatric clients.
Join us for a Virtual Info Session that fits your schedule!
TO REGISTER: Select A Date above (Zoom link will be emailed to you)
For questions or scheduling assistance, please contact snroffice@bayada.com.
Register today—space is limited. 2022 cohorts begin in January, February, March, April, May, June, July, August, September, and October.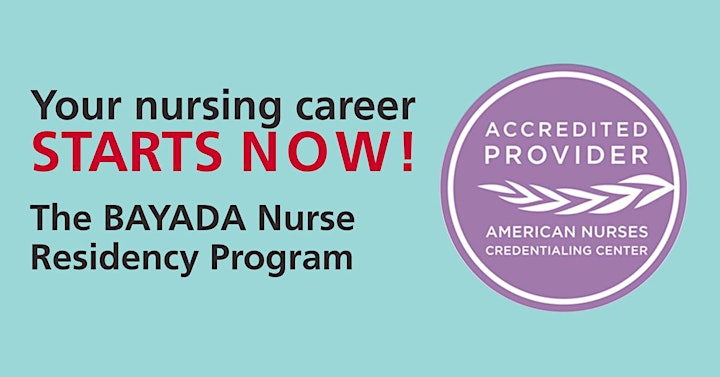 Why Home Care?
Because home care is the future of health care! There is high demand for nurses skilled in home health care, now that more people are being cared for at home than ever before—including those requiring the most complex care. The home setting allows you to focus on one client at a time, providing longer-term care that makes a difference in the lives of your clients and their families. That's why at BAYADA, We Love What We Do.
Why BAYADA?
BAYADA is the leading not-for-profit employer in the home health care industry, rated a Forbes Top Employer for New Grads and the first to offer high-fidelity simulation lab training—the Gold Standard in clinical nurse education.
More about the BAYADA Nurse Residency Program
The BAYADA Nurse Residency Program is available to newly graduated LPNs and RNs who want to jump-start a rewarding career at BAYADA Home Health Care. This paid, one-year program provides a structured learning environment and simulation lab training that bridges the gap between the classroom and real-world nursing. Get the clinical experience you need to be well-rounded and successful—all with an exceptionally warm and supportive care team. With 24/7 clinical support, a BAYADA Nurse is never alone.
BAYADA is the only home care agency that offers a Nurse Residency accredited by the American Nurses Credentialing Center (ANCC).
The BAYADA Nurse Residency Program: Your Career Starts NOW!