Description
Join Kristen Brogan, RYT Certified Yoga Instructor, Registered Dietitian & Mindful living Expert as she takes you through a mind and body experience like no other. This flow and food themed class will teach you to use mindful movement and mindful eating to build your best self.
Participants will go through a quick yoga flow and will learn how to eat healthy without giving up the things they love. Mindful eating guide and small bites provided. This workshop will include an hour yoga class followed with a 30- minute mindful eating lesson and food activity. Ticket will include a Truly Spiked and Sparkling Cockatil at the conclusion of the class.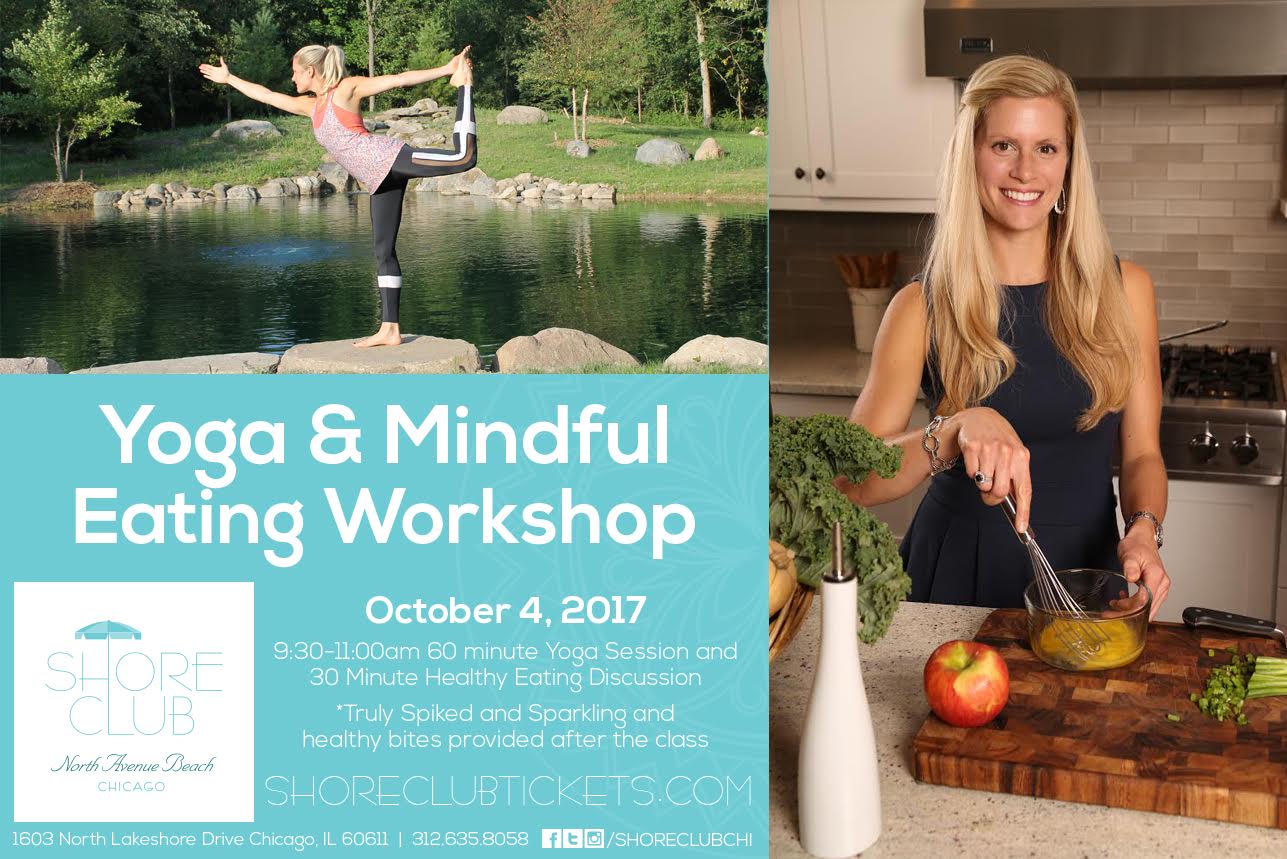 Short BIO
Kristen Johnson Brogan is a Registered Dietitian, Yoga Instructor, Superfood Chef, Author of the best- seller cookbook, Target To Table: Healthy & Delicious Meals One Superfood At A Time and Mindful Living Expert at On Target Living, a health and performance company teaching people how to be their best self.
As the Chief Nutrition Officer of a multi-million-dollar company with global operations, Kristen is uniquely positioned to help organizations, leaders, teams, and individuals develop positive habits despite high stress, high demand environments. Kristen specializes in unlocking happiness, optimal health, and mindful living by building lasting habits and transforming lifestyles. Kristen is a perfect t for people looking to add more mindfulness, work/life balance, healthy habits, nutrition, wellness or anyone that wants to feel more joy, become energized with a health focused lifestyle, and experience deep mental clarity.
Learn more about Kristen at www.KristenJohnsonBrogan.com