About this Event
Yaeji has partnered with PLUS1 so that $1 from every ticket sold will go to support a charity of their choice.
Today NYC-via-Seoul electronic producer, DJ, and vocalist Yaeji has announced the release of a new mixtape titled WHAT WE DREW 우리가 그려왔던, due out April 2 on XL Recordings. To introduce the new project, her first full-length mixtape and release on XL, Yaeji has shared a new animated music video for the lead single "WAKING UP DOWN." It's also been announced that this Summer Yaeji will perform live across North America and Europe in which she'll debut an all-new live show featuring dancers, original choreography and new stage production (full list of dates below).
Inspired by classic anime opening sequences and based entirely on Yaeji's own original character designs and illustrations, the music video for "WAKING UP DOWN" was created by Yaeji with direction and further illustration by her close friend Annie Zhao and production by Studio Yotta. Entirely self-produced, the song walks the line between DIY pop and underground club music, with English and Korean lyrics about the simple euphoria of young adulthood. Throughout the song Yaeji celebrates the little things in life, small victories like staying on top of to-do lists, making home-cooked meals, and having empathy for others, while admitting these don't come easy. In the end Yaeji, with the help of some friends in the form of "masters" of her daily tasks, achieves her final form as she reaches her goals.
WHAT WE DREW 우리가 그려왔던 is titled intentionally; for Yaeji, the title captures the spirit of the project as a whole which she explains, "is so much about friendship, family, gratitude and support - support that I've felt, that I've given, and that we all share." Produced entirely by Yaeji over the course of two years, she started writing the music for WHAT WE DREW with no specific narrative in mind, each track becoming a snippet of her life, a look into her diary. This total sense of freedom in her newly-built design and recording studio in Brooklyn allowed her to draw on a wide range of sounds, including the Korean indie rock and electronica that she listened to as a teenager in Seoul, and late '90s and early 2000s hip hop and R&B she grew up listening to. The guests featured on the project represent her community in New York City and beyond, including Brooklyn-via-Oakland rapper Nappy Nina, London performance artist Victoria Sin, London producer Shy One, and Tokyo DJ and producer YonYon; tracks like "FREE INTERLUDE," featuring Lil Fayo, trenchcoat, and Sweet Pea, capture the open and collaborative spirit of afternoons at Yaeji headquarters. Although the mixtape is much indebted to Yaeji's newfound laser focused creative vision and self-taught production work, it's largely informed by her network of close-knit collaborators and friends.
Since the release of Yaeji's 2017 EP's (Yaeji and EP2), which broke her out as one of the most exciting new voices in dance music, she's produced remixes for Charlie XCX and Robyn, sold out two headlining worldwide tours, and was included on the BBC's Sound of 2018 list. In the midst of her swift rise, she has remained devoted to New York's underground dance music scene; in 2019, Yaeji curated and organized Elancia, a massive Brooklyn warehouse rave where she gave her favorite local parties headlining slots. An artist who many pegged as the one to watch, Yaeji now aims beyond expectations, with an eye toward the worlds of music production, visual art, game design and more.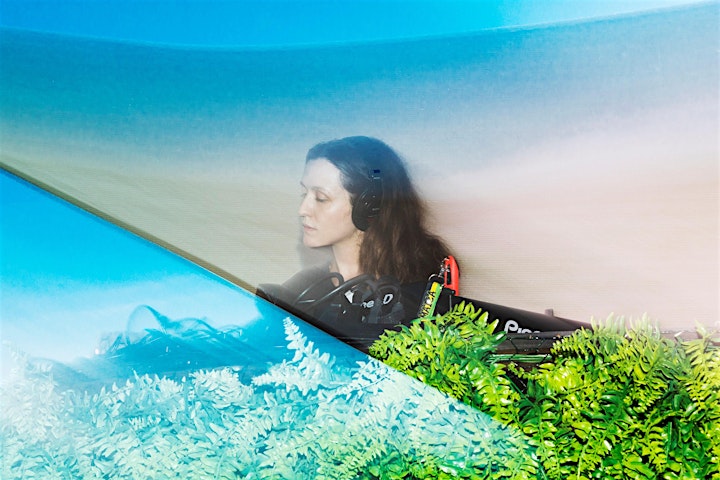 The making of All the Time, Jessy Lanza's first album since 2016's Oh No, marked a sea change for Jessy and her creative partner Jeremy Greenspan. After Oh No, Jessy left her hometown of Hamilton to go and live in New York. Despite this, the project was too important to give up, so they started taking their time to make another album.
Jessy describes the early days of making the album as hard, Jessy was finding it tough acclimatising to NYC and the process had changed to sending ideas at long distance between Hamilton to NYC. However by not being overly precious and trying to be patient, songs transformed over distance from person to person. Bad ideas were discarded quickly; songs were kept to the point. During this time, Jeremy had also committed himself to building a commercial recording studio in Hamilton, while working on the record from his house.
All the Time is the most pure set of pop songs the duo has recorded; reflective and finessed over the time and distance they allowed it. Innovative juxtapositions sound natural, like rigid 808's rubbing against delicate chords in Anyone Around, subtle footwork flutter giving a nervous energy to Face; unusual underwater rushes underpinning Baby Love The songs also sound more 'live' than ever before too. Jessy's voice is treated, re-pitched and edited on songs like Ice creamy and gestural sounds seem to respond to her lyrics in songs such as Like Fire, which reward the listener on repeated listens.
More than previous albums, the lyrics on All The Time became an important focus for Jessy. Jessy thought that moving to New York might help how she felt, but anger and frustration began to creep in and she struggled with long distance communication breakdowns and the stark changes of the move, so in reaction, she channelled the negativity she felt into the lyrics of the album. The lyrics sometimes process raw feelings, which aren't obvious to begin with, but are soon felt, standing in stark contrast to the cushioned settings of the music.
In the last few months of finishing the album, the control room in the Jeremy's studio was rushed, in time to mix it down. He describes it as feeling like 'a victory lap; It really special to finish the album at this place I had poured my literal blood, sweat and tears into after we both went through so much.'
All the Time has ended as a triumph and an abstracted diary of a sometimes difficult, but enduring friendship and creative relationship, and it's their best work yet.
Performers
Date and Time
Location
Refund Policy