Writing in the Glory: How to Write and Publish your 1st Book

Saturday, April 30, 2016 from 9:00 AM to 3:30 PM (PDT)
Event Details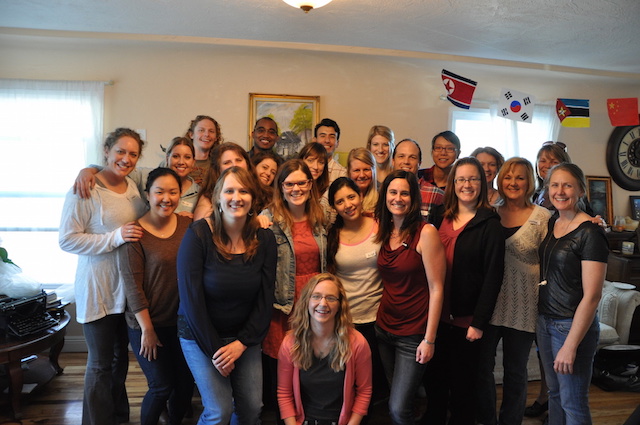 Do you have a message in your heart but don't know where to start? Do you want to write a book that will impact generations? This workshop will take you on a journey to help you find your voice and live from your heart. By doing this workshop, you will be activated to begin the process of writing your first book. You will also learn practical tips on
* Writing in the anointing
* Becoming the message
* Knowing yourself as an author
* Setting goals
* Learning how to structure your writing project
* Refining your focus
* Understanding the difference between self-publishing and formal publishing
* How to overcome writer's block
* Preparing a book proposal and much more!
There are people calling out to God even now to receive the message you carry. You were born to release this masterpiece. Now is your time. Write on! 
"Writing in the Glory is sure to inspire you with courage to birth the message God has placed inside you."
—
Heidi Baker, Ph.D., Founding Director of Iris Global
Jen's Writing in the Glory workshop has an anointing to unlock the creativity of Heaven. For years, people have prophesied that I would write a book, but I never had the confidence to pursue it. I wasn't sure what to write, how to go about writing it, or what it would even look like to finish an entire book. Since doing Jen's workshop, I have successfully finished my first book project. Jen has a way of tapping into the faith of Heaven and making anything seem possible. 
—Jessika Tate, Student at Bethel School of Supernatural Ministry
Writing a book is like birthing a baby. Jennifer A. Miskov, Ph.D., author of 7 books who has also worked on book projects with both Bill Johnson and Heidi Baker, will share some of her own journey of what it is like to be a writer. Jen has a particular interest in helping people write and release the Power of the Testimony and Revival History. She will also give helpful basics for those starting out on their first book. We believe this session will be catalytic in encouraging people to take the first steps in the writing process and realizing that no writing is ever wasted.
9:00-12:00 Part 1: Writing in the Glory, Becoming the Message, Impartation
12:00-12:45 Lunch break and connect with other authors. Please bring a packed lunch (light snacks provided)
12:45-3:30 Part 2: Activating Your Writing: Where to begin, how to clarify goals, structure your writing project, etc.


Price for day seminar is:
$75 regular price
$50 BSSM students 
$25 People who live at Destiny House, at Elisha's Room, or who are Destiny House alumni or leadership
Limited spaces available. First ones to register and pay online get priority. Register today!
If you can't make the event and would still like to be activated to write your first book, you can get a copy of Writing in the Glory, the book here: https://www.createspace.com/5788441 
"Why settle for silver when you're meant for Gold?"
See video here: https://youtu.be/RPnbz3-5rXU
When & Where

Destiny House
2391 Placer St.
Redding, Ca 96001


Saturday, April 30, 2016 from 9:00 AM to 3:30 PM (PDT)
Add to my calendar