Description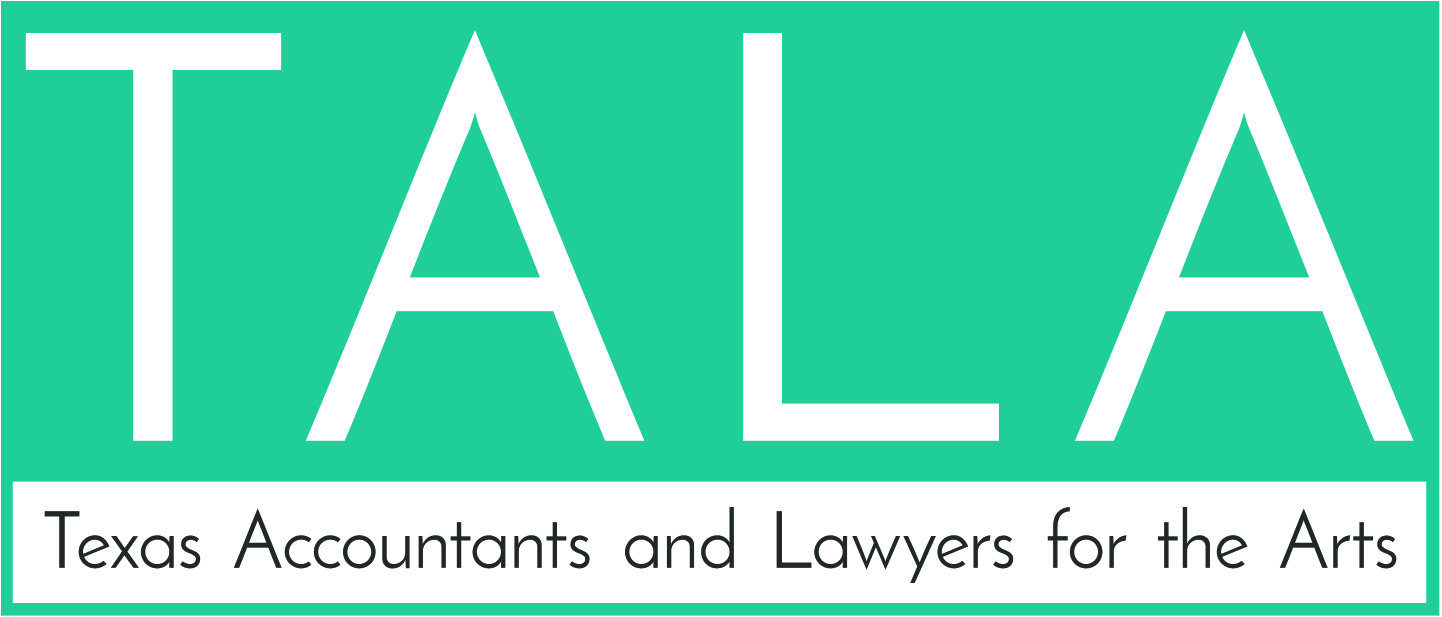 In partnership with the Copyright Alliance, Texas Accountants and Lawyers for the Arts is celebrating World IP Day with a Creativity Forum. Join us as experts in copyright, trademark, and patent come together to discuss the importance of protecting intellectual property.
Our Panelists:
Bill Hulsey, Austin
Erin Rodgers, Houston
Michael Ramos-Lynch, Austin
Moderated by Adrian Resendez, TALA Board Member, Austin
Panel: 7:00 p.m.

Meet The Experts: Round-table discussions immediately following the panel. Participants will have an opportunity to ask individual questions about copyright, trademark, and patent.
Find out more about the World Intellectual Property Organization and World IP Day 2018.
This project is supported in part by the Cultural Arts Division of the City of Austin Economic Development Department.
Organizer of World IP Day Creativity Forum
Texas Accountants and Lawyers for the Arts (TALA) was formed in 1979 to help meet the legal and accounting needs of artists and arts nonprofits across the State of Texas.
TALA's pro bono legal and accounting services are offered to artists from all creative disciplines, including visual artists, musicians, actors, dancers, film makers, and writers. Through a partnership with the US Patent and Trademark Office (USPTO), TALA's Patent Pro Bono program is designed to assist financially under-resourced independent inventors in Texas. With the goal of advancing invention based economic development, the program matches patent attorneys and agents with inventors to assist in filing for patents with the USPTO.
Services include lawyer and accountant pro bono assistance for artists, patent pro bono assistance for inventors, dispute resolution services, and educational programs for the artistic and business communities. Programs are designed to help participants apply sound business practices to protect intellectual property, advance careers, and develop income.