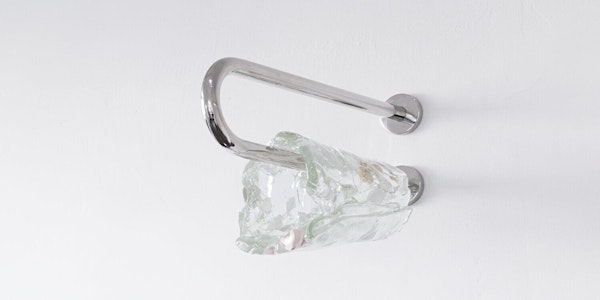 Workshop: Alt Text as Poetry with Bojana Coklyat and Shannon Finnegan
A workshop that reframes alt-text as a type of poetry, and offers creative exercises for practicing alt-text.
About this event
Workshop Description:
Alt-text is an essential part of web accessibility. Alt-text, a short description of an image or gif, is a way of making visual content accessible to blind and low-vision people using screen readers. Alt-text is often disregarded altogether or understood through the lens of compliance, as an unwelcome burden to be met with minimum effort. How can we instead approach alt-text thoughtfully and creatively, while still prioritizing alt-text as an accessibility practice?
In this workshop, led by Bojana Coklyat and Shannon Finnegan, we will reframe alt-text as a type of poetry and practice writing it together. We will look at examples of poetic and creative approaches to alt-text, then do writing exercises designed to focus on issues that often come up in alt-text, including attention to language and word economy, alt-text as translation, structuring and prioritizing, subjectivity, identity, and representation. You can find more information on what alt-text is, and how we can practice it as poetry, on Bojana and Shannon's Alt-Text as Poetry website.
This workshop is part of the Crip* Colloquium. For information about other sessions or to register, click here.
What to expect:
This is a participatory workshop, and you will have the option to engage in writing exercises in small groups of 3-4. You will also have the option of working solo in the "main" Zoom room rather than joining an assigned breakout room.
The workshop starts with a 20- to 30-minute presentation. We'll give some context for this project, go over alt-text basics, talk about alt-text as poetry, and share some examples. Next we'll do two writing exercises where we practice describing images. The exercises involve writing 2–3 sentences in 5–7 minutes, but participants don't need to finish writing in order to participate in the discussion. We encourage people to start off by writing solo before sharing and discussing with your breakout group, but if your group prefers to work collaboratively that is also great. After each exercise, we'll have a chance to discuss the process together and ask questions.
What to bring:
For one exercise, we'll work with an image of yours. So please bring an image to the workshop. It can be saved to your phone or computer (wherever it's easy for you to reference it).
Access:
We will be collectively crafting access in the workshop in some of the following ways to support Bojana who lives with low vision, and for our collective and various needs:
When you first speak, please introduce yourself with your name(s), pronouns, and a visual description of yourself.
For example: I'm Shannon. I use they/them pronouns. I'm a white person with dishwater blonde, buzzed hair. I'm in my early 30s. Today I'm wearing a bright blue turtleneck and I'm sitting in front of a bookshelf with plants, puzzles, and books.
When you speak after your introduction, please reintroduce yourself with your name.
For example, This is Shannon speaking..
The chat is not screen reader accessible, so Shannon will be reading aloud any questions or comments shared there.
Please create ease for yourself. Be on- and/or off-camera, rest, move — whatever makes you most comfortable during our time together.
Please feel free to check in with Margaret, Bojana, and/or Shannon throughout the workshop as access needs change and/or arise.
Please reach out to dcc@uic.edu with additional access needs or questions.