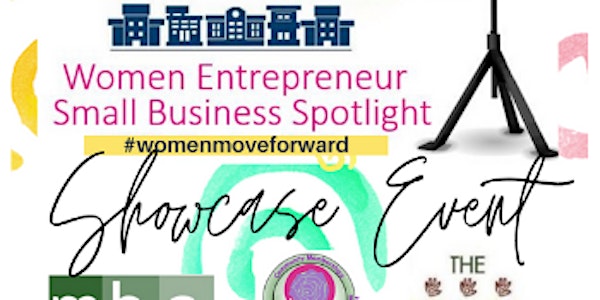 Women Entrepreneur Small Business Showcase Registration
Location
Rio Park Events
3028 East Mishawaka Avenue
South Bend, IN 46615
Celebrating women entrepreneur startup businesses event and recognition.
About this event
Celebrating Women Entrepreneurs Event & Award Recognition Overview
The Women Entrepreneur Small Business Showcase event is designed as a community business launch pad to advance, elevate and encourage new business innovations. We are bringing our community of women together to support women who are aspiring, new startups, struggling and seasoned entrepreneurs with new innovative ideas, products, and services spotlighting their accomplishments. This event is an extension of our successful Women Entrepreneur Small Business Spotlight interview series.
Event Happenings for visitors:
Business Ribbon Cutting Ceremony
60 second commercial creation
Special vendor activities:
Meet women entrepreneurs
Shopping Galore
Networking
Grand Opening Community Launch Party
Michiana Women Entrepreneurs to Watch 2022 Award Ceremony
Mishawaka Business Association and C2 Your Health Women's Initiative Inc. are coming together to bring to you the opportunity to recognize outstanding, empowered, and inspiring women entrepreneurs with the Michiana Women Entrepreneurs to Watch 2022 award.
Women entrepreneur community leaders are coming together to throw you and your business a grand opening and launch party! It's been awhile since we got together let's make it a blast!
This event and the women entrepreneurs who patriciate are is supported by our community donations, connections and resources. Please make a donation, invite your friends & celebrate!
Thank you to The Pokagon Fund #ThePokagonFund for making this event possible and Mishawaka Business Association, H.O.T. Hear Our Tears
To learn more about C2 Your Health Women's Initiative Inc. go to www.C2YHWI.org to learn about the women entrepreneur mentoring program go to www.womenmoveforward.info
#womenmoveforward #C2YHWI #womenentrepreneurshowcasesb​