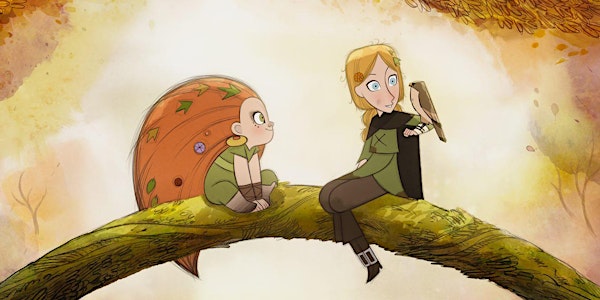 WOLFWALKERS Virtual Q&A with Directors Tomm Moore & Ross Stewart
In animated fantasy WOLFWALKERS, a young hunter discovers a tribe that can turn themselves into wolves. Zoom Q&A with directors on 2/14!
About this event
Watch WOLFWALKERS on Apple and join us for a live Q&A with filmmakers on Sunday, February 14th at 11:00 AM PT!
WOLFWALKERS, 2020, Apple Original Films, 103 min, Ireland/Luxembourg/France, Dir: Tomm Moore, Ross Stewart. In a time of superstition and magic, a young apprentice hunter, Robyn Goodfellowe, journeys to Ireland with her father to wipe out the last wolf pack. While exploring the forbidden lands outside the city walls, Robyn befriends a free-spirited girl, Mebh, a member of a mysterious tribe rumored to have the ability to transform into wolves by night. As they search for Mebh's missing mother, Robyn uncovers a secret that draws her further into the enchanted world of the WOLFWALKERS and risks turning into the very thing her father is tasked to destroy.
Online discussion with directors Tomm Moore & Ross Stewart, moderated by Guillermo del Toro, at 11:00 AM PT on Sunday, February 14th. RSVP here to receive a link to the virtual discussion. Your Zoom link will be sent earlier on the day of the event.