WJAI First Virtual Youth Jazz Concert - An Exclusive VIP Preview
The WJAI presents its First Virtual Youth Jazz Concert - An Exclusive VIP Preview Please join us for an exciting performance!
About this Event
Since 1998, The Washington Jazz Arts Institute (WJAI), under the direction of Davey Yarborough, has conducted free music education programs in Washington, DC. With a focus on Jazz, we accept students between the ages of 12 and 21 and traditionally have performance opportunities after or during each program session. Many of you have attended. This year, we are holding our programs and classes virtually, due to COVID-19. We quickly had to pivot to virtual learning in order to continue to provide our youth with a rich learning experience.
You won't want to miss this exclusive VIP performance we've put together with the hard work of our students and staff, for the enjoyment of your entire family!
If you miss this showing, you'll have another chance on December 1, 2020 - Giving Tuesday at 10 am, shown at the same link.
REGISTER HERE FOR YOUR FREE TICKET AND A LINK TO THE PERFORMANCE
YOUR DONATIONS ARE GREATLY APPRECIATED AND ARE TAX-DEDUCTIBLE
We are a 501(c)3 non-profit organization, registered in the District of Columbia - our federal ID is 52-2120676
Ensembles and our big band will be featured in the performance on November 28th.
Please share widely, as this is the FIRST public preview! We appreciate your support over the years! You are our VIP's!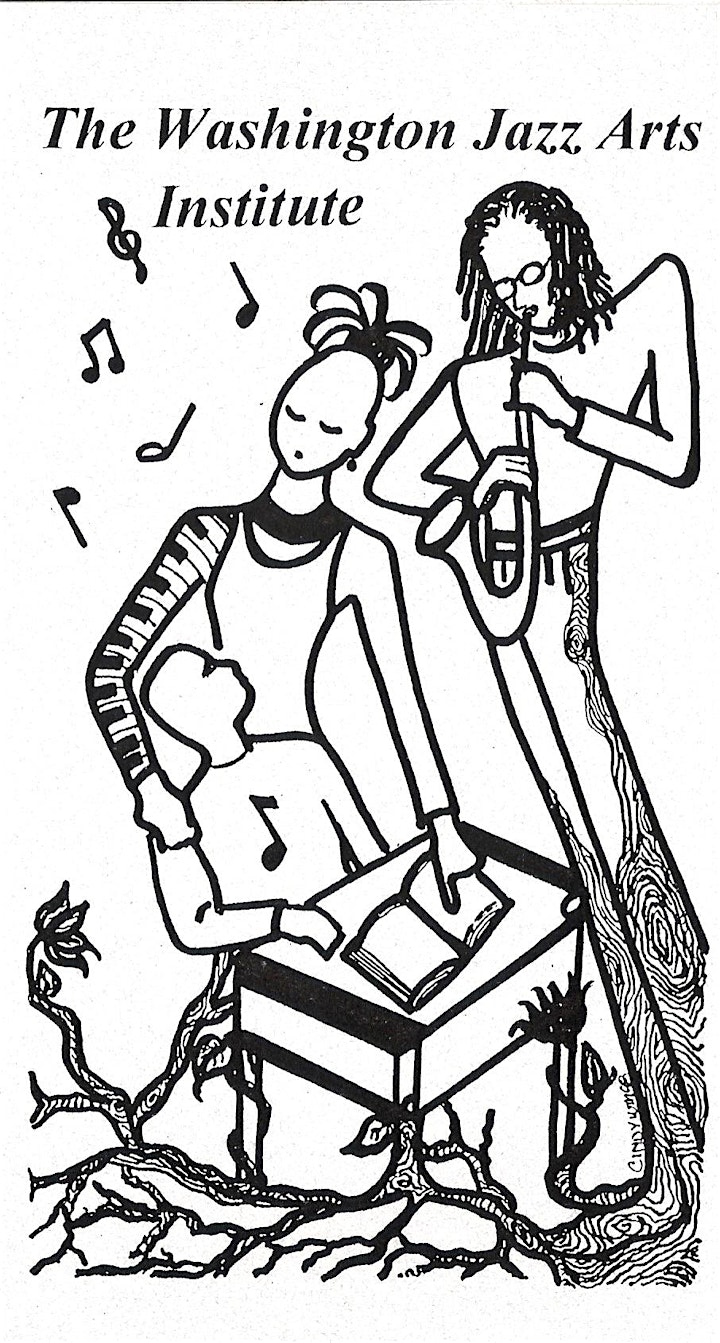 President/ Artistic Director
Co-Founder
Davey S. Yarborough
Business Manager/CFO
Co-Founder
Esther Williams
Vice President
David L. Hardrick
Board Chair
Mason P. Ashe
Board of Directors
Stacie Lee Banks
Steven E. Bullock
Steven Coleman
Patricia J. Ellis
Edward Fisher
Bitsey Folger
Monica Diggs Jenkins
Bradford Jeter
Theresa Lewis
Larry Mills
Sheryl Morgan
Tiffany Brooks-Norton
Betty Scott
Paula Settles
Grace Wiggins
Davie Celeste Yarborough
Advisory Board
Susan Berning
Fred Irby
Willard Jenkins
Wynton Marsalis
Advisory Board in Memoriam
Dr. Billy Taylor
Advisory Board Emeritus
William L. Strickland