Event Information
Location
Expert Dojo
395 Santa Monica Place #308
Unit 308
Santa Monica, CA 90401
Description
It's time for another mixer!
Grab your business cards and join us in Santa Monica on Thursday, December 7th for our Winter Tech Mixer!
The event will be held at Expert Dojo in Santa Monica from 7-9pm. Get ready to mix, mingle and enjoy the evening with the local LA tech community. Be sure to tell your tech team, friends, and colleagues to come together for a fantastic night of networking. We will also have fun interactive demos from AfterNow and VR Territory!
We are adding a Holiday/Ugly sweater component to the event too! So dust off those sweaters and show some holiday pride! And don't forget your business cards because we will be raffling off a $50 Amazon gift card!
FREE EVENT - RSVP NOW!
Event Info

Date: Thursday, December 7th
Time: 7:00 PM – 9:00 PM
Location: Expert Dojo (located on the top level of the Santa Monica Shopping Mall beside the Cheesecake Factory. There is free parking in the Mall for 90 minutes.)
Whether you're looking to learn about new tech trends in 2017 and 2018, become more involved in the LA tech & startup scene, or even make a career change, this will be the perfect chance to network!
We'll see you out there on the 7th!
. . . . . .
Check out our venue: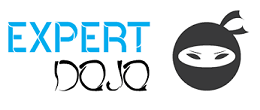 Expert DOJO is a business accelerator in Santa Monica where entrepreneurs can receive advice, investment and specialist help in all areas of your business growth. Their patented 12 step milestone sprint is unlike any other program available and gives you direct access to specialists in branding, design, business planning, product fit, strategic planning, web development, growth hacking and so much more. Join their program for business growth, referrals, workshops and so much more - https://expertdojo.com/programs/. For details on all startup options email brian@expertdojo.com
. . . . . .
Meet our Sponsors


Gust Launch is the world's first Company-as-a-Service™: one platform to easily incorporate, start, and run a company like a seasoned entrepreneur, designed by experienced startup founders, investors, and lawyers to help from launch to exit. Starting with incorporation, Gust Launch takes founders through the process of setting up their company, then provides legal help from leading startup law firms on an ongoing basis and offers add-on packages to solve problems like bookkeeping and more as the company's needs grow. Learn more about Gust Launch and get a special offer for being a Tech in Motion member here!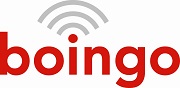 Boingo Wireless, Inc. (NASDAQ: WIFI) helps the world stay connected. Their vast footprint of DAS, Wi-Fi and small cells reaches more than a billion people annually, making Boingo one of the largest providers of indoor wireless networks. You'll find Boingo connecting people at airports, stadiums, military bases, convention centers, and commercial properties. To learn more about the Boingo story, visit www.boingo.com.
Working at Boingo comes with more perks than a paycheck. From team Hackathons and equity in the company to tuition reimbursement and subsidized electronic devices, Boingo brings together the brightest minds in tech, the best in wireless innovation and a work environment where people can and want to succeed.
. . . . . .
Meet our Demos

AfterNow - AR/VR

AfterNow is an award-winning agile development agency that creates mixed, augmented, and virtual reality. They build business solutions and entertaining experiences.
They have worked with Marvel, Disney, Warner Bros, Qualcomm, Hyperloop (HTT) and are one of the few Microsoft agency partners for the HoloLens.
AfterNow will be demoing:
Alien Wave - AfterNow partnered with Mira Prism to create an augmented reality first-person shooter game. Year 1957: Aliens from afar traveled through the Milky Way to conquer Earth as they plan an attack from behind the moon. In a desperate effort to defend our planet, global leaders are sending you, the best of the best, to fight the aliens off. The fate of the human race is in your hands. :)

AR Pres - AfterNow is building a location-based presentation tool using augmented reality. We're making it easy for anyone to create and give presentations using virtual elements that are anchored in their physical surroundings. Whether it be in a showroom, an expo, or a sales meeting, presenters can wow their audience with virtual 3D models, animations, and annotations.
Samsung - Electronics

For over 70 years, Samsung has been dedicated to making a better world through diverse businesses that today span advanced technology, semiconductors, skyscraper and plant construction, petrochemicals, fashion, medicine, finance, hotels, and more. Our flagship company, Samsung Electronics, leads the global market in high-tech electronics manufacturing and digital media. Through innovative, reliable products and services, talented people, a responsible approach to business and global citizenship, and collaboration with our partners and customers, Samsung is taking the world in imaginative new directions. Samsung with be bringing a Note 8 photo activation for our guests to interact and take pictures with.
VR Territory & SynthesisVR - VR

VR Territory is a Fully Immersive VIRTUAL REALITY EXPERIENCE CENTER. VR Territory is one of the very first arcades in the world dedicated to virtual reality and strives to bring the best entertainment and games to our consumers without the hassle or expensive set ups. With our mature business solution VR Territory is helping entrepreneurs and enthusiasts in becoming a virtual reality arcade owner with it's latest business offerings.
Synthesis VR The only complete and mature solution for Virtual Reality arcade management. Helping VR arcade owners around the world run their arcade in an efficient and automated manner.
. . . . . . . . . . . . . . . . . . . . . . . . . . . . . . . . . . . . . . . . . . . . . . . . . . . . .
Want to learn more about Tech in Motion and get involved?
• Visit TechinMotionEvents.com
• "Like" us on Facebook!
• Join the conversation on Twitter! Share and follow along with @Tech_in_Motion
• Check out our Tech Job Board
• Read insightful content from our speakers across the country on our blog
• Interested in sponsoring a Tech in Motion event? Click Here!
Date and Time
Location
Expert Dojo
395 Santa Monica Place #308
Unit 308
Santa Monica, CA 90401