Why do people behave antisocially? Insights from neuroscience
Description
This a FREE event, however pre-booking is required; please register to come. Recommended age: 11+
Check out all the other public events we are holding during the BNA Festival of Neuroscience.

---
Why do people behave antisocially? Insights from neuroscience
11:00-11:45
Attempts to explain the roots of antisocial behaviour championed by criminologists and social psychologists have often focussed on environmental influences, personality traits and social learning theory. Recent advances in the field of neuroscience, however, have led to the emergence of a fresh perspective in which antisocial behaviours are linked to the functioning of specific brain circuits.
We warmly invite everyone with an interest in neuroscience, the brain and how it works, to come and join us for this free public talk.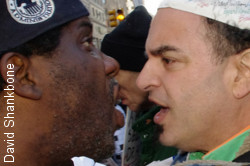 The BNA2017:Festival of Neuroscience is held by the British Neuroscience Association as a celebration of everything to do with the brain and nervous system. BNA2017 is one of the largest international meetings of professional neuroscientists in Europe in 2017, and presents the ideal opportunity to share their excitement and interest in their research with wider society. Find out about all the public events we are holding during BNA2017.