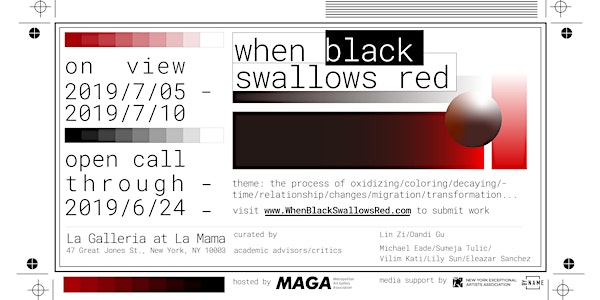 WHEN BLACK SWALLOWS RED
When and where
Location
La Galleria at La Mama 47 Great Jones Street New York, NY 10003
Description
MAGA is pleased to issue an open call for its first group show collaborated on with LA MAMA La Galleria, titled WHEN BLACK SWALLOWS RED, and invites all artists based in New York to participate. The show aims to provide an opportunity for young artists to exhibit their works while receiving criticism and advice from established New York artists as well as critics. Some of the outstanding artists will also receive media exposure.
The title of the show comes from one of Mark Rothko's remarks about one of his artistic concerns. He said if "there is only one thing I fear in life, my friend: one day, the black will swallow the red."
While people often believe there are some kind of metaphorical meanings behind this statement, there are none, for Rothko had long forsaken symbolism as well as surrealism by this mature stage of his artistic career. Rothko was someone who sought a truer self through his exploration of art. This process of seeking-the-self was fated to be uncertain and adventurous, accompanied by hardship and struggle. This process of being an artist coincides with the process of making work- neither is a result of design or foreknowledge. But to seek oneself is the only thing an honest artist can do, and indeed, so do the young artists of today seek to find themselves within their own contexts.
This show aims to focus on works about processing, oxidizing, coloring, decaying, time, relationship, changes, migration, and transformation. We are looking for emerging artists in or around New York City. We believe a work tells something about its maker, and we believe a show is more than a show to the participating artists.
MAGA (Metropolitan Art Gallery Association) aims to facilitate the development of contemporary art and to promote the fusion of different cultures through curatorial events, publications, and public exposure. This open call will exhibit selected artworks from all participating artists in La Galleria at La Mama, located in New York City.
The opening reception will be held from 5:30 p.m. ET until 9:30 p.m. ET (Eastern Time Zone) on Friday, July 5th, 2019. The exhibit will also be open to the public on Saturday, Sunday, Monday, Tuesday (July 6th- July 10th, 2019) from 11 a.m. ET until 6 p.m. ET.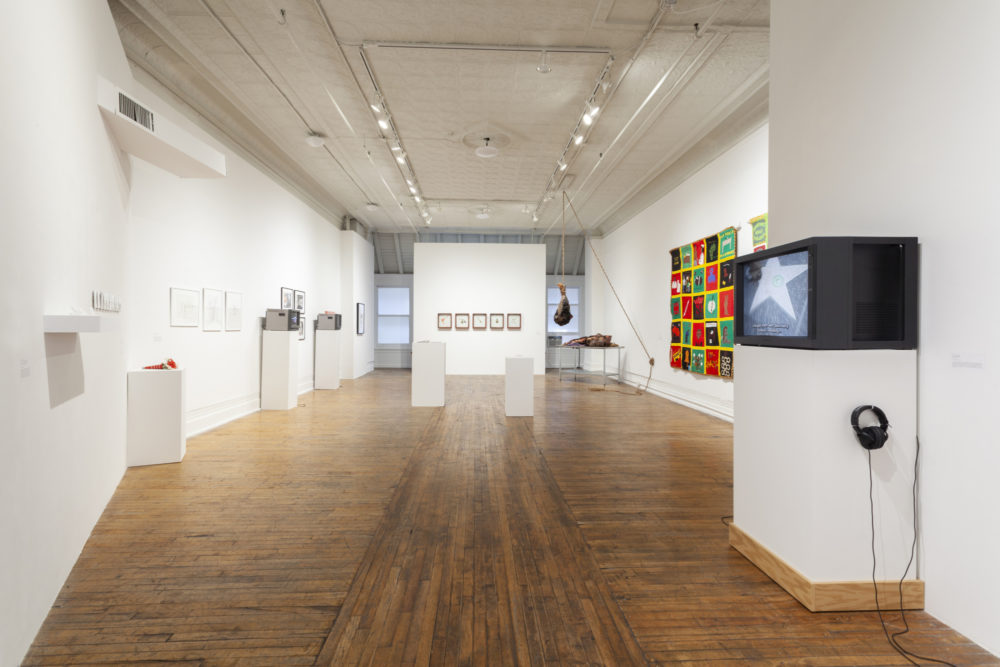 Venue: La Mama La Galleria, 47 Great Jones St, New York, NY 10003