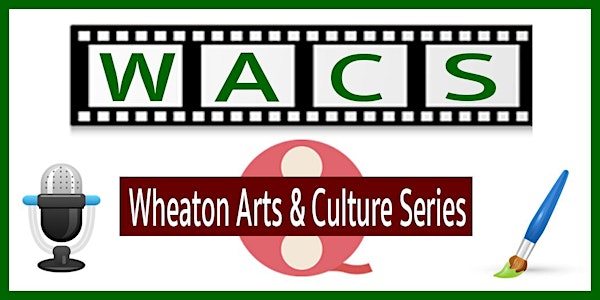 Wheaton Audio Project [with Open Mic]
When and where
Location
Chuck Levin's Music Center (Performance Space) 11151 Veirs Mill Road Wheaton, MD 20902
Refund Policy
Contact the organizer to request a refund.
Description
The Wheaton Audio Project [with Open Mic] is a celebration of audio performance, community, technology, and the business of audio. The event will have panel discussions, networking, door prizes, and live performances that may include music, spoken word, storytelling, and more. The event is a great showcase for artists from the Greater DC area [Maryland, DC, Virginia]. Everyone is invited to come to Chuck Levin's Music Center [Performance Space] in Wheaton on Friday, November 20, at 3:30 pm.
The open mic be sign up will be upon arrival the day of the event. The length of time to perform will depend on the number of performers attending. If we have a lot of performers attending, it will be 1 piece per performer up to 5 minutes. If there are fewer performers, people can do multiple sets and/or longer sets. We will try to get as many people involved in performing on stage as time allows. We will also be raffling off prizes for the performers [ie Adobe Creative Cloud, merchandise, gift certificates] and have door prizes for the attendees.

Full Schedule:
3:30pm - 4pm Doors Open, informal networking, welcome
4pm - 6:10pm PANEL DISCUSSIONS:
• The Art of Audio Recording with Greg Lukens and Adam Levin
• Law and the Business of Music with Ken Kaufman and Tom Goldfogle, presented by Washington Area Lawyers for the Arts (WALA)
6:10pm - 7pm Networking, Carnivore BBQ Food Truck, Gear Demo
7:10pm to 9:10pm AUDIO SHOWCASE: Open Mic Wheaton hosted by Vance "Head Roc" Levy & Christian Aguilar
9:10pm - 9:30pm Closing Comments
9:30 - Midnight AFTER PARTY at Unplugged Restaurant & Bar. Unplugged Restaurant & Bar is at 11305c Georgia Ave, Wheaton MD, 20902. [It is 2 blocks from Chuck Levin's.] 240-833-2859. ($4 beers, $6 rail drinks, $6 "Wheaton Thunder")

We will have a live performance showcase from 7:10pm to 9:10pm that will include live music, spoken word, live storytelling, and other disciplines centered on the experience of hearing.
Speaker information:
Greg Lukens is a GRAMMY award-winning sound engineer who has built two successful businesses over nearly four decades. He was one of the pioneers in the live sound industry, building and designing his own large venue concert sound systems which toured with Rush and other super groups of the time. He is vice president of Washington Professional Systems in Wheaton, a multimillion-dollar company he co-founded with the Levin family, which also owns Chuck Levin's Washington Music Center in Wheaton. His company designs, sells and installs high-end audio and visual systems to clients including Fortune 500 companies and federal, state and local governments. In addition to producing recordings for musicians, Greg has worked in many of the area's concert venues, including designing and installing audio, video and lighting systems for Rams Head Live! and the Music Center at Strathmore.
Adam Levin comes to us from Chuck Levin's Music Center, the largest independent music store in the country. Opened in 1958, it is still family owned and operated by the Levin Family. Adam received his degree in Electrical Engineering from Washington University in St. Louis has vast experience with the huge array of audio and recording equipment available. Adam has worked with clients ranging from large corporations to indie filmmakers to help find the right tools and solutions.
Ken Kaufman is an attorney specializing in entertainment and media law, copyright, content and music licensing, Internet law, social media, sports law, and the evolving new technologies in the entertainment and computer fields. Ken has extensive experience as both in-house and outside counsel in the entertainment and communications industries. Immediately prior to joining Manant, Phelps & Phillips LLP, Ken was a partner at Skadden, Arps, Slate, Meagher & Flom LLP. Previously he served as Senior Vice President, General Counsel of Showtime/The Movie Channel Inc. (now known as Showtime Networks Inc.); as Senior Vice President, Corporate Affairs and General Counsel of PolyGram Records, Inc.; and as General Counsel of The John F. Kennedy Center for the Performing Arts. In two of those positions he was the first in-house attorney and organized the in-house legal department. In addition, for several years he served as a Visiting Lecturer at Yale Law School, teaching a course on copyright, entertainment and Internet law. He also served as assistant counsel of a U.S. Senate Judiciary Subcommittee and as law clerk to Judge Warren J. Ferguson of the U.S. District Court for the Central District of California.
Tom Goldfogle Since starting Full Circle Entertainment in 1996, Tom Goldfogle has used his interests and his background and experience from 33 years in the music industry to manage a variety of business endeavors simultaneously. He managed the legendary recording artist Chuck Brown's career, is the label manager for Raw Venture Records, administers the publishing for Swing T Publishing, Inc. (a recipient of BMI's 2002 Most Performed Urban Song Award), does both domestic and international booking agency work and consults on numerous entertainment ventures and recording projects. He is a current voting member and former Board of Governor member of the National Academy of Recording Arts and Sciences. For 21 years Tom was the Chief Operating Officer and Co-Owner of Liaison Records, Inc., a national independent distribution company and one stop. During that time he also organized a successful music industry convention, The Music Business Forum, which ran for six years, attracting national and regional industry members, and was the Mid-Atlantic Regional Supervisor for the Record World retail music chain.
Host Information:
Vance 'Head Roc" Levy: Twenty years of award-winning song writing and performing, combined with activism and education have earned recording artist and native Washingtonian Head-Roc the distinction of being known worldwide as the "Mayor of DC Hip Hop". Head-Roc delivers exceptional lyrical ability, powerful breath taking stage shows fueling outspoken social commentary on the important issues affecting modern times. His unparalleled ability to reach music fans across all genres has put Head-Roc's reputation as an Indie Artist and success as a D.I.Y. entrepreneur on par with those of internationally known mainstream recording artists. Head-Roc has had four solo album releases during his career, appeared on numerous group and collaborative albums, with dozens of feature appearances on national and international compilations over the span of his career. Head-Roc has enjoyed performing and promoting his music domestically and abroad, and is consistently celebrated for delivering life changing performances for thousands of socially progressive, conscious, and independent music lovers. Along with his artistic work, Head-Roc's arts based activism is well respected in global progressive and social justice communities; often invited to participate and appear at important rallies and gatherings alongside the most prominent iconic names in the movement. Head-Roc is currently serving as the first ever Arts Ambassador for the Washington Area Lawyers for the Arts (WALA). As a cultural leader, he also serves the Washington, DC music community authoring Head-Roc's Mouth, his opinion blog column published by the Washington City Paper. Head-Roc also writes a blog that is featured on Huffington Post DC.
Christian Aguilar: DJ Christian Aguilar is a staple in Washington D.C. nightlife. This DC-native has spun at The Willard Hotel, The W Hotel, Ultrabar and has served as resident DJ at numerous hotspots and exclusive private parties for celebrities. Christian is influenced by different genres and blends different styles of music. "I don't believe in restricting myself to one genre", says Aguilar, "I grew up listening to everything from RUN DMC to house music, and I think my sets reflect that." His signature sound involves mixing old school hip-hop and R&B with pulsating electronic dance music beats and moombahton. Christian was raised in Olney, Maryland and grew up with a passion for music. He studied music, playing the piano, guitar, violin, and trumpet, and taught himself how to mix when he was still in middle school. He spun prep school parties, and by the time he graduated from high school, he had a dedicated following. In his spare time, Christian is involved with several social causes and campaigns for LBGTQ rights. He has played several events for D.C. Pride week.
Open Mic Wheaton is part of the Wheaton Art and Culture Series ("WACS"), which consists of 3 live pop-up events held at Chuck Levin's Music Center in the Wheaton Urban District. [www.wacseries.com]
This event is produced by Arune Labs, co-produced by Chuck Levin's Music Center and supported in part by the Montgomery County government, the Arts and Humanities Council of Montgomery County, WALA, Curacion Spa and Success Sanctuary, Gandhi Brigade, DC Media Makers, DC Filmmakers, Docs In Progress, Adobe Software, and Final Draft Software.
In addition to live events, the project will also produce audio and video content from the live events in order to help create long-term benefits for the artists, local businesses, and the community.