Description
Let's disrupt your notion of networking!
Van Lai-DuMone of worksmart and Collaboration Consultant, Baily Hancock will be facilitating this interactive workshop for female founders who are looking for opportunities to connect with eachother, so we can grow together!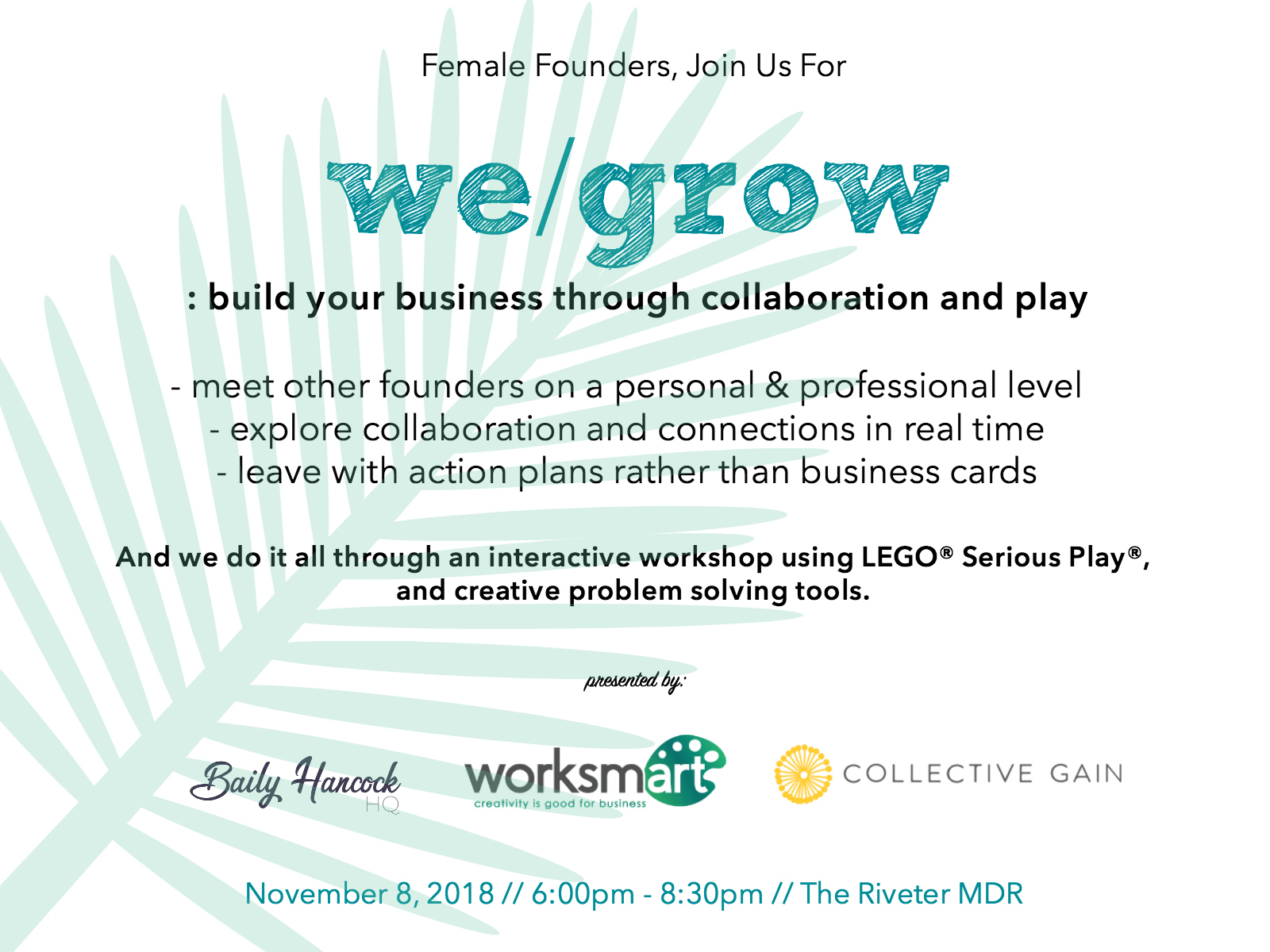 Our purpose is to create a more meaningful, welcoming, & playful way to grow our businesses by building collaborations and community. People want to work with people they know and like. And in our experience, the best way to grow your business, is to give people an experience of who YOU are and the IMPACT of your work. Sure, there is value in mingling at network events - but there's a better way. We are business owners. We want to grow our businesses. Let's not tiptoe around that fact. This workshop gets to the point as we connect and discuss ways to collaborate in real time.
Participants will get to:
- Meet other founders on a personal and professional level
- Explore collaborations and connections in real time
- Leave with action plans rather than business cards
… and we do it all through play and creativity with LEGO® Serious Play® methods and creative problem-solving tools.
Come ready to connect, collaborate and have fun!
Presented by: worksmart, Baily Hancock, Collective Gain
Funded by: A mini grant from California Mental Health Services Authorities
Hosted at: The Riveter Marina del Rey