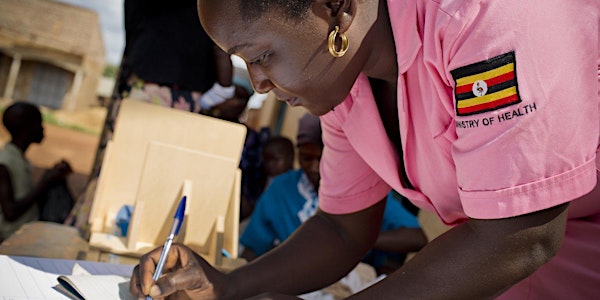 Webinar: Community Health Information Systems and Data Use
Description
Community Health Information Systems and Data Use:
Resources for Practitioners and Lessons Learned from Africa
Tuesday, July 30, 9:30am - 10:30am EDT
USAID's flagship Maternal and Child Survival Program (MCSP), in collaboration with the Health Data Collaborative (HDC), has led the effort to improve data collection and data use at the community level. These efforts led to the development of the new resource package on Supporting Communities to Use Health Data. This resource package walks users through how to engage data users and producers; conduct assessments for improving data use at the community level; build and strengthen core competencies for data use; support communities to translate data into action; and ensure that systems and policies are in place to support sustained data use.

Please join MCSP for a webinar on Tuesday, July 30 at 9:30am EDT to learn more about the resource package and hear from experts in the field as they share experiences and lessons learned from community level data collection, use, and integration into broader health information systems in Liberia and other African countries.
Click the below link to view the webinar. You will be prompted to enter your information in a registration portal prior to joining the webinar.
https://jhpiego.zoom.us/webinar/register/5615611345434/WN_QFzwXHvoQ36qIEowVfKS8g