Create art to raise awareness and tell a story about sustainability!
About this event
Bring along your work or even your ideas in a detailed sketch showing how you plan to implement your art. Be ready to present your idea
The idea is to use these art works to tell a story about the effect of plastic on this species. The artwork itself will be a collection vessel for recyclable plastic.
Check out this report for inspiration: https://www.theguardian.com/environment/2019/aug/04/five-species-affected-by-plastic-pollution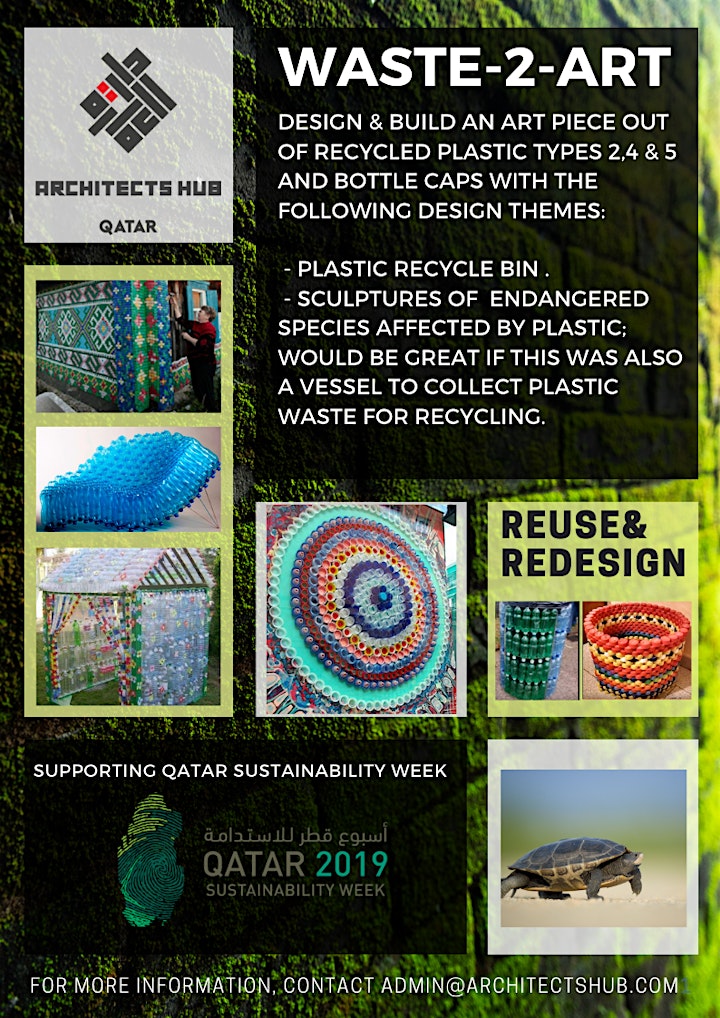 Organizer of Waste to Art! Create one!