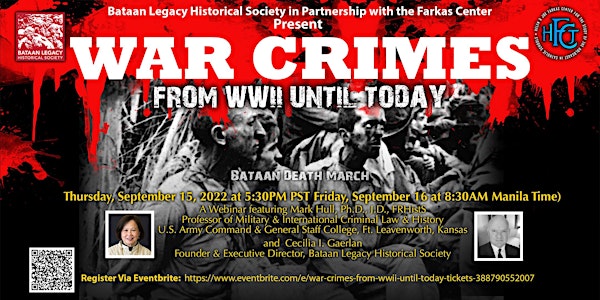 War Crimes - From WWII Until Today
War Crimes - An Analysis of Causes & Methodology from WWII in the Philippines to Today
About this event
The webinar is a first of a series on the root causes and effects of war crimes from WWII to today's world.
Cecilia Gaerlan is the Founder & Executive Director of Bataan Legacy Historical Society (BLHS), whose mission is to instill civic pride and engagement in young adults through the lessons of WWII in the Philippines from the perspectives of Filipino and American military and civilians. BLHS worked successfully with the California Department of Education to include WWII in the Philippines as part of Chapter 16 of the Grade 11 U.S. History Curriculum Framework which was approved by the California State Board of Education on July 14, 2016.
Mark Hull is a full professor at the U.S. Army Command and General Staff College at Fort Leavenworth, KS, where he teaches both military and international criminal law, and history. He earned his doctorate from University College Cork in Ireland, and Juris Doctorate from the Cumberland School of Law. Prior to teaching at CGSC, Dr. Hull worked as a criminal prosecutor and served as a military intelligence officer to the U.S. His books include Irish Secrets: German Espionage in Wartime Ireland and Masquerade: Treason, Holocaust Denial, and an Irish Imposter (University of Oklahoma Press 2017). He has published on topics ranging from prosecuting war crimes to military intelligence. He is an elected Fellow of the Royal Historical Society. He is currently in the Doctor of Law program at Friedrich-Alexander-Universität in Erlangen/Nürnberg, Germany to study the topic of Speech as Genocide.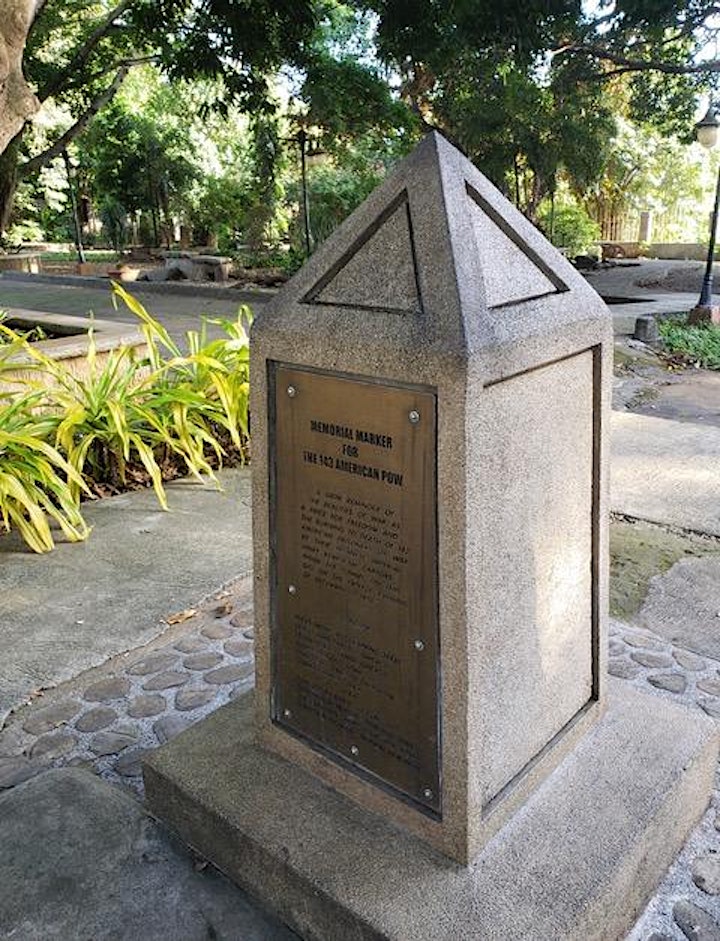 Memorial Marker for the 143 American POWs massacred in Palawan, Philippines on December 14, 1944.