Description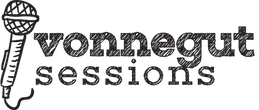 Kick off VonnegutFest 2017 weekend with a mini-Vonnegut Film Festival on Friday November 10th!
Join us in the Frank & Katrina Basile Community Room at KVML where we'll be screening four short films based on stories by the Hoosier-born author, Kurt Vonnegut!
In celebration of Kurt's short story prowess, we'll be watching:
A Long Walk To Forever (2014)
2081 (Based on Harrison Bergeron) (2009)
The Foster Portfolio (2017)
2BR02B (2016)
Drinks available - Beer and wine for $5; soda and water
Join us for the world's only VonnegutFest
Every year, the Kurt Vonnegut Museum and Library hosts the world's only VonnegutFest. This Indianapolis-wide festival champions the power of the arts and humanities to better us as individuals and as a society.
As Kurt said, "Think of what a paradise this world would be if men were kind and wise."
This year's three day festival runs from November 9-11, 2017.