Virtual Reality (VR), Augmented Reality (AR), and Mixed Reality: Coming to...
Description
The Austin Forum on Technology & Society
in partnership with Austin Public Library
presents
Virtual Reality (VR), Augmented Reality (AR), and Mixed Reality: Coming to Your Eyes in 2018
with Patrick Curry and Frank Roan
Tuesday, February 13, 2018
Austin Central Library - Event Center
710 W Cesar Chavez St, Austin, TX 78701

5:45 p.m. – Doors Open
6:15 p.m. – Presentation, Q&A
7:30 p.m. – Networking reception
Technology advances in hardware and software have enabled virtual reality (VR) to reach a level of quality and cost that it is now attractive to the mass consumer market for entertainment, but it is also poised for success in business applications, education, healthcare, and more. Augmented reality (AR) is also at a tipping point for consumer adoption, potentially transforming business, defense, travel, and more.
VR and AR are expected to have breakthrough years in 2018, driven by leading technology companies including Apple, Google, Microsoft, and Facebook, and realize by an explosive growth in applications from creative software startups and companies developing applications for these now affordable, powerful technology platforms. VR and AR are also being combined into mixed reality applications in entertainment and business that will amaze, inform, and educate.
Come hear longtime technology professionals Patrick Curry (FarBridge) and Frank Roan (HookBang) describe these technologies and their impact, and how Austin is poised for leadership.
We welcome your participation! Please send us your questions, answers and prognostications in advance at info@austinforum.org.

Admission to the Austin Forum is always free.
The Austin Forum accepts donations of used smart phones and tablets at all our events. All devices will have a factory reset and be set up as new by the team at Austin Pathways' nationally-recognized "Unlocking the Connection" initiative, which will connect every public housing resident with a digital device, digital literacy, and a free or very low-cost internet connection. Your donated phone can change lives and help close Austin's digital divide, thanks to Austin Pathways.
Thanks to Austin Public Library for their partnership.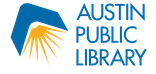 Fasten is the official ridesharing partner of the Austin Forum. For $10 off your first ride, use the code AFRides - and Fasten will donate $5 to the Austin Forum!