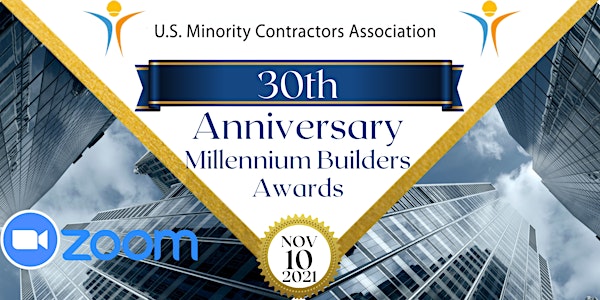 Virtual Millennium Builders Awards Scholarship Program
Please join us as we honor the 2021 USMCA Millennium Builders Awardees and our 20+ scholarship applicants with money from our sponsors!
Refund Policy
Contact the organizer to request a refund.
About this event
ABOUT US:
Education Partnerships
Grade: K-12
USMCA is partnering with select elementary, middle and high schools tointroduce STEM career paths. Programming will include workshops, case studies,problem solving exercises, lab experiments, project tours and one-on-one speedcoaching events.
Mentorships
Grade: 9-12
Mentorship is one of the most important tools for professional development and has been linked to greater productivity, career advancement, and professional satisfaction. The USMCA recognizes that mentorship is critical in helping to develop and grow future leaders. The USMCA Mentorship Program provides students with the opportunity to select and work with a mentor that matches their educational and professional goals.
Once paired, the mentor will work directly with the student to provide a personalized program which matches the specifc needs of the student.
Internships
Internships are available for those that have graduated from high school and are interested in a STEM related career. USMCA member and partner firms will select qualified applicants for winter break (2-4 weeks) and summer (2-3 month) internships.