Sis, if you wish you could do your own makeup like your fav makeup influencer, you are in the right place grab your brush & let's get to it.
About this event
Queen, are you tired of watching makeup tutorial and wondering why your look isn't coming out the same or watching a makeup tutorial and you missed like 20 steps ( That's because there are trying to fit a 45min face into an 8 min video, don't get me started on 1 min videos on Instagram ) I've been doing makeup for over 7 years now and I heard the complaints from my clients and people like you!
The STRUGGLE IS REAL, Well not anymore!
***JUST FOR A LIMITED TIME ****
I am offering Virtual One on One Makeup Sessions
and to celebrate, I am offering a FLASHHHH SALEE!!
YES ! 45mins for just for 75$, and you get everything listed below!
Included:
Flawless makeup application
Correct skin prep ( before applying)
How to contour and highlight your specific face shape.
Best Lip combo recommendations
Applying Strip Lashes Like a Pro
Fuller Natural Brow
Best Blushes for the Fall Season
Recommendations for Best Angles for Selfies
You have two options to choose from :
INDIVIDUAL SESSION: $75
OR BOOK A SESSION WITH YOUR BESTIE FOR $100, which is $50 Each.
By now you should be inputting your information to sign up, what are you waiting for!
Once you register, a confirmation email will go out.
Once payment is received a calendar with dates will be sent to the email you provide, be sure to provide something you actually use.
ALL Payment will be paid VIA CASH APP $QueensKnow1 
FAQs
How can I see some of your work?
Via Instagram @Keisha.JeanLouis or @ Queensknowbeauty
How many sessions can I book?
Practice makes perfect, you can book as many as you'd like.
 Will the class be recorded?
Yes, every session will be recorded, and be made available for a small fee.
How do I access the class?
A few days before the class is set to begin you will be sent an email with the class access link.
How will I know what products I need?
You will be using the makeup that you have at home unless you have no makeup at all I can provide a full list of recommended products prior to the class, upon your request.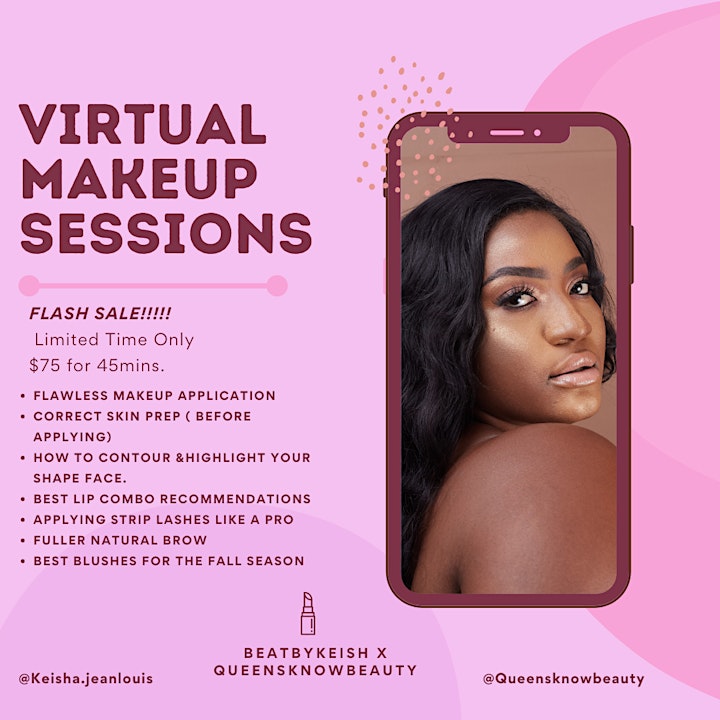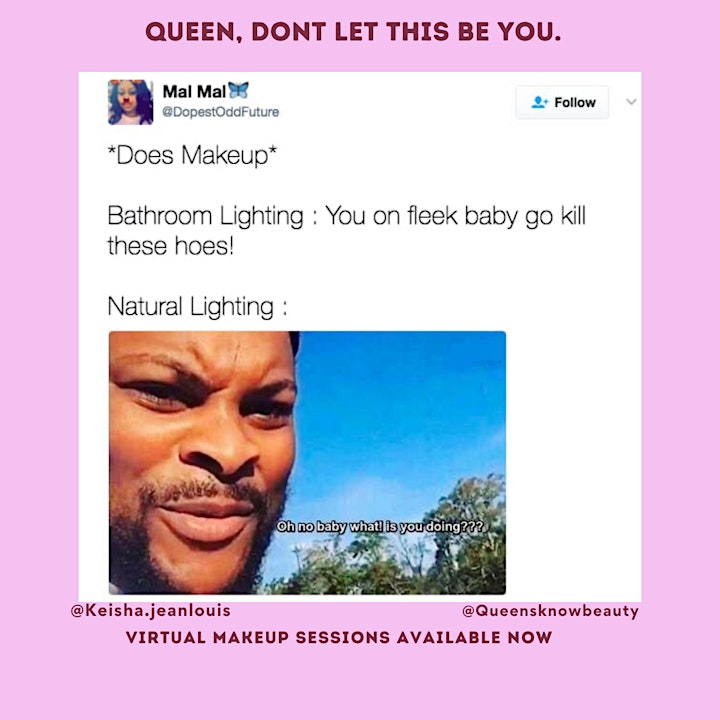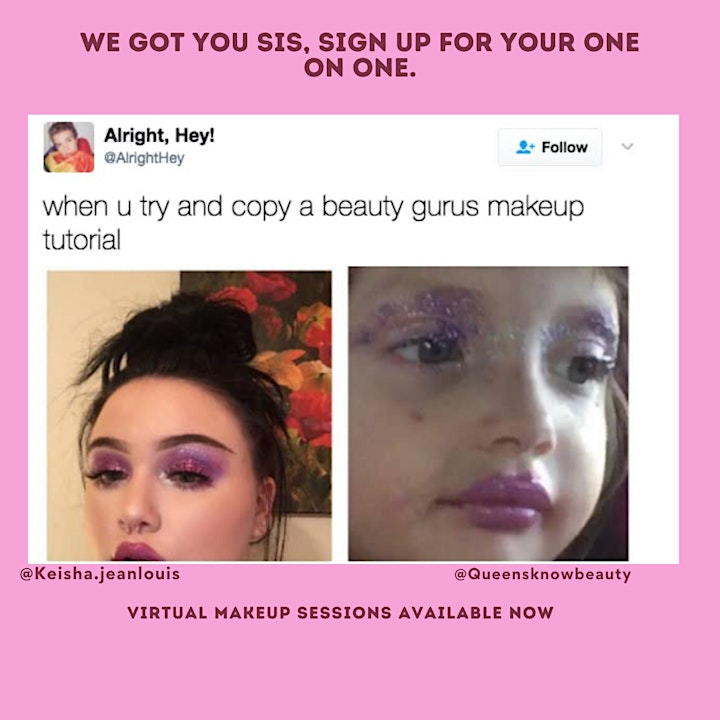 Organizer of Virtual Make-Up Session