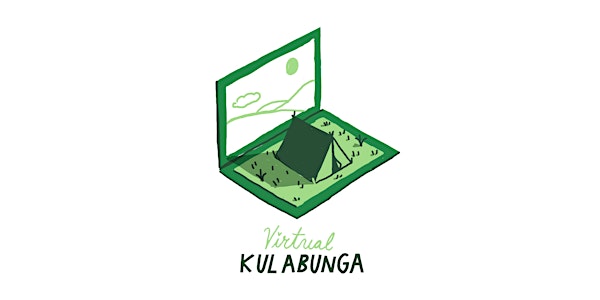 Virtual Kulabunga 2021
*Virtual Kulabunga 2021 ~ Saturday 2/20 & Sunday 2/21, 10AM - 9PM ET daily + live streaming workshops via Zoom + breaks between streams
About this event
Virtual Kulabunga is a 2 day at-home retreat curated by GRiZ & friends, creating an immersive adventure of live stream and off-screen activities focused on radical inclusion, community, self-empowerment, and wellness.
Digital Package registration ($38.50) includes:
Access to 10+ live streaming workshops via Zoom during 2/20-2/21
PDF download of our new guided weekend workbook to fill out online or print off at home.
Supply list of things you may need to support your weekend experience (art supplies, workshop engagement tools, off-screen activity supplies)
Creative Writing with GRiZ
Living in Your Full Power with Sah D'Simone
Purpose Meets Prosperity with Tori Washington
The Power of Your Breath with Jesse Coomer
Gratitude is a Superpower with Jacy Cunningham
Workshop activities include:
Creative Writing with GRiZ
Breathwork
Holistic Fitness
Improv Games
Expressive Art Making
Mindful Movement
Yoga
Qi-gong
Guided Meditation
Gratitude & Empowerment
Shapeshifting through the Hero's Adventure
Workshop leaders:
GRiZ
Sah D'Simone
Tori Washington
Jesse Coomer
Kerrie Trahan
Samantha Mee
Jacy Cunningham
Taylor Beardsall
Michael McCarthy
Courtney Kamen
Oli Beardsall
Alan Haras
Michael Mallon
Frequently Asked Questions:
Can I buy a ticket for more than 1 person? I'd like to participate with my roommates/household .
No, each particpant must purchase their own ticket which includes receiving a physical package of supplies. Your email address will be your specific login to the live streams. Please do not share your screens with other people, they must purchase their own ticket.
What time do we start and end each day?
Live streaming begins at 10AM Eastern Time each day and ends by 9 PM Eastern Time.
Are there breaks between workshops?
Yes, there are totally breaks for meals and between workshops, you won't be glued to your screen all day.
How long are the live workshops?
Each workshop is about 60 minutes long.
What's included?
You will have live access to 10+ exclusive streaming workshops and receive a care package in the mail with workshops goodies, swag, and a dedicated Weekend Workbook created specifically for Virtual Kulabunga.
Will the workshops live streams be available on-demand after the weekend?
All streams are only live in real time, workshop sessions will not be recorded for on-demand access after the weekend. This is in an effort to keep access to this content fair to those who paid for the weekend pass, properly compensate workshop leaders for their time, and to prevent the re-distribution and re-broadcasting of their content or intellectual property after the weekend.
When do I get the Zoom links for Virtual Kulabunga?
We will email you these links mid-February.
When will I get my care package in the mail?
You will receive this mid-February.
Safe Space
Remember that Kulabunga is a safe space of radical inclusion, we welcome all members to this community and strive to create a diverse and welcoming experience.  
Please email CampKulabunga@gmail.com with any questions, comments or concerns.  
Warm Regards, 
Camp Kulabunga Team