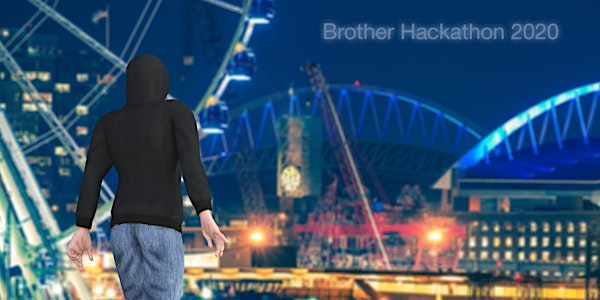 Virtual Brother Hackathon 2020
Got an Idea for a Social Impact App? We Match Your Largess with $5,000!
When and where
Location
Online 500 Mercer Street Seattle, WA 98109
About this event
Brother Hackathon Seattle is running 3 online mini hackathons and 1 major hackathon to promote Social Good apps between now and May 16th, 2020. You can start building your app as soon as today!
Mini Hackathon 1 - Build a Gift Card app for small businesses that allows them to sell gift cards to their loyal customers. The revenue generated will support their businesses during these challenging times.
Mini Hackathon 2 - Build a Signage app for essential businesses that prints instant signs for use in their normal course of business and for unexpected circumstances. The signs will also serve to inform their employees and customers of the changing local mandates.
Mini Hackathon 3 - Build a Social Good app to help seniors and persons with disabilities who live in local nursing homes. The app can be a simple bingo or raffle app that keeps the seniors entertained. The app must observe social distancing yet allows family and friends to join.
Major Hackathon - Build a high market impact app that is innovative and original, that utilizes the Brother QL-820NWB printer or other professional Brother mobile printers, supplied free of charge. Win up to $5,000 cash prize and you get to keep these printers upon completion of the hackathon.
Winners of the mini hackathons will receive a $200 Amazon gift card and up to $1,000 worth of professional mobile printers. Each contestant will also win various other prizes. Receive a free Brother printer if you wish to proceed to compete at the major hackathon. Submission due: May 15th, 2020 @2PM.
All contestants of the major hackathon will receive a brand new Brother QL-820NWB printer and accessories, valued at $300. The grand prize for the major hackathon is $5,000. Each contestant will also receive $20 food credit to be used during the hackathon online events.
Requirements? All members of the free Brother Hackathon Seattle Meetup group are eligible to participate in any or all of these hackathons. To win the cash prize you must meet the terms and conditions (see below). It can be an Android or an iOS app. The social good app must be a free app if it is to be released on the Apple App Store or Google Play Store.
For more information about all our mini-hackathons, please join the Brother Hackathon Seattle meetup group (don't forget to sign up an online workshop on Flutter this Thursday April 16th on how to create cross-platform mobile apps, with author Rap Payne. We will be giving away 5 books.)
For more information about the major event and to register, please visit the Brother Hackathon website.
We will ship you the Brother professional label printer via priority mail once you have completed your registration.
We want to thank Brother International Corporation for supporting these hackathons. Brother Hackathon is an annual hackathon event and this is our third year; we have chosen the beautiful Seattle.
Feel free to contact the event organizer brotherhackathon@gmail.com if you have any questions. Thank you and we wish everyone stays safe and healthy!
Terms and Conditions: By registering at the Eventbrite, you agree to the terms and conditions of the Brother Hackathon Seattle event.