Description
Another Reality (AnotherReality.com) will be hosting a party that will combine a mix of artistic work created through Virtual Reality. Music will be played through sounds made through VR applications, and will have a gallery of art and films made through pioneering filmmakers in the VR space.
Another Reality ARt Gallery:
The content will be focused on having an art gallery style exhibit of paintings made in Virtual Reality via the platforms Tilt Brush and Quill. After viewing the paintings hanging on the wall everyone will literally be able step into these beautiful paintings via VR.
Augmented Reality Walkthrough:
Inspired by an AR museum from Paul Rock's trip to China. Everyone will be able to experience with their phone scanning different objects at the event that will have images come and pop up to life.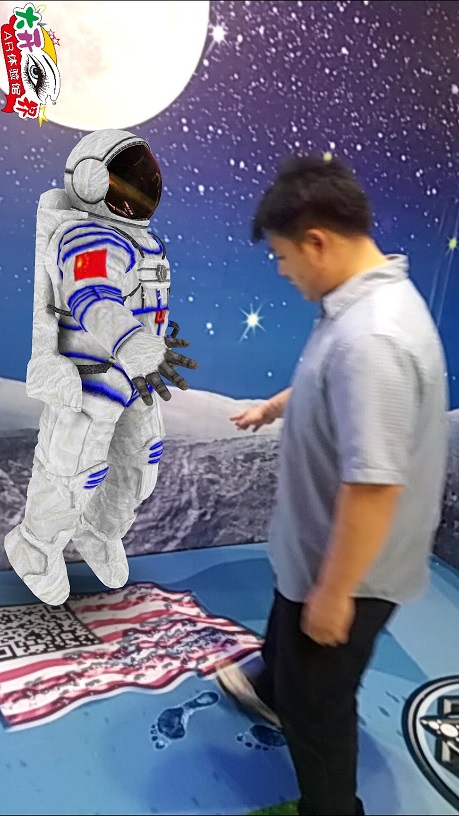 Screenings Animated Shorts in VR:
Tilt Brush is as revolutionary to painting as the Electric guitar is to Acoustic guitar. Quill is as revolutionary to drawing as the keyboard is to the piano. While Tilt Brush/Quill is a leap for animation like the motion camera was to the still frame camera. Will have animated content made in VR to explore this with the help of
Skethfab:
With a community of over eight hundred thousand creators contributing over a million scenes, Sketchfab is the world's largest platform to publish, share and discover 3D content online and in VR.
To celebrate their upcoming (unannounced) addition of sound and positional 3D audio to allow creators to add another dimension to their work, Sketchfab has partnered with the online collaborative platform Artella to bring animation talent together from around the world to create an original animated short viewable via Sketchfab on every VR device from Google Cardboard and Samsung Gear VR to the Oculus Rift and

HTC

Vive.
Pioneering in VR Film:
Making a film in VR is by itself could be called a pioneering approach to filmmaking. Will have screenings that take the pioneering one step further by showing proof of concept films that have made VR films that are different and experimental compared to the current and common style to 360/VR films. We would like to thank our partner Littlstar for helping curate content.
Littlstar:

Littlstar is the world's largest premium 360 and VR video content distribution platform, delivering your content across the most devices. The world revolves around you."