Description
Please join us for a conversation about the future of voting and elections in our state. This is a great opportunity to learn about Election Protection, Redistricting Reform, and the Democracy Act Bill set to drop in February. Enjoy a glass of wine while listening to our guest speaker Sean Young, Legal Director of the ACLU. RSVP now to reserve your seat - don't miss this opportunity to get involved and to protect our democracy.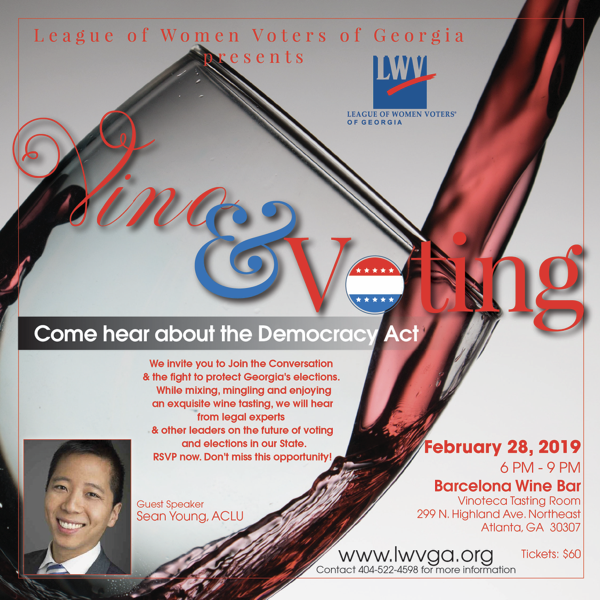 If you are unable to make the wine tasting, you can still make a donation to help "Defend Our Democracy." Please indicate if you want it to be tax deductible. Donate here.
Click here to sign our petition for Redistricting Reform.
Become a member of the League of Women Voters of Georgia and help "Defend our Democracy" by clicking the button below.

Contact Juliana Henao for more information
Email: fjhenao@gmail.com