Join us in our launch event for Veganuary 2022 with a film screening of "The End of Meat", followed by a specially curated panel session!
About this event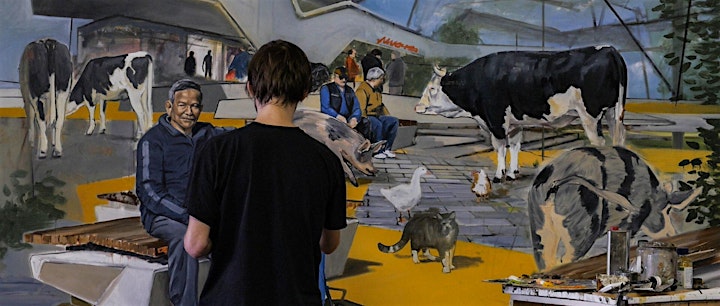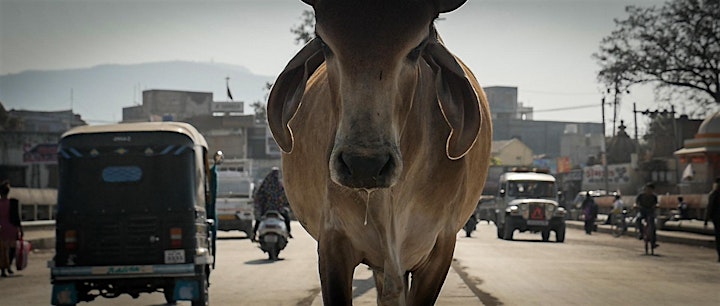 The launch event commences with a film screening of "The End of Meat", followed by a specially curated dialogue session to explore a future without meat and how the future will be shaped with alternative solutions.
Hosted by the Centre for a Responsible Future, this event aims to spark conversation through different perspectives of the subject matter. We will also be providing delicious complimentary food and snacks for you while you enjoy this event.
Join us to discover what the future without meat would look like.
More about the film:
In The End of Meat, filmmaker Marc Pierschel embarks on a journey to discover what effect a post-meat world would have on the environment, the animals, and ourselves. He meets Esther the Wonder Pig, who became an internet phenomenon; talks to pioneers leading the vegan movement in Germany; visits the first fully vegetarian city in India; witnesses rescued farm animals enjoying their newfound freedom; observes the future food innovators making meat and cheese without the animals, even harvesting "bacon" from the ocean, and much more. The End of Meat reveals the hidden impact of meat consumption; explores the opportunities and benefits of a shift to a more compassionate diet, and raises critical questions about the future role of animals in our society.
More about the panel session:
The panel discussion will explore the rising alternative meat industry in Singapore, also touching on the importance of balanced diets and the role that alternative meats play in moving away from animal agriculture.
Speakers:
Vishal Vijay (Business Head at HerbYvore)
Angelique Teo (Co-Founder of Mad Foods)
Dr. Sandhya Sriram (Co-Founder of Shiok Meats)
Kelvin Ng (Business Development Director-ASEAN, Green Monday)
Ophelia Ong (Environmental Studies student at NUS)
Moderated by Mayur Singh (Centre for a Responsible Future)
Ticket Price
- SGD 35 for public
- SGD 25 for CRF members
Complimentary food and drinks:
-Free plant-based coffee sponsored by MAD Foods (Redeemable online)
-Free water lily pop snack sponsored by Zenko Foods
-Free meal of 3 canapes sponsored by Top Tier Foods
-Free Magnum Dairy-Free Sea Salt Caramel ice cream
Food and items provided by:
Mad Foods
Top Tier Foods
Zenko Foods
Magnum Ice Cream
Special thanks to Green Monday
Organizer of Veganuary 2022 Launch Event : Film screening and panel session
The Centre for a Responsible Future (CRF) is a registered non-profit and charity in Singapore. Our mission is to inspire and support people and organizations in Singapore to make more humane, healthy, and sustainable choices through advocacy, education, and engagement. We focus on advocating sustainable diets for your health, the environment and animal welfare through our dedicated programmes.
Get in touch: hello@crf.org.sg