Description
What is this workshop about?
Prototyping is a common practice in digital product design, and with good reason: they're a fast, low-cost way to demonstrate the desired functionality of your digital experience without investing the time and resources to build a fully-functioning final product.
As digital experiences become more and more sophisticated, the need to quickly gather feedback from clients and customers has become all the more necessary. Digital prototypes allow us to do just that; quickly gather insights from potential customers that help us determine the viability of our design decisions.
In this workshop, we'll explore creating a fully functioning digital prototype using InVision and some assets that will be provided for you. InVision is powerful a web based prototyping tool designed for desktop and mobile experiences.
---


What will you be able to do after this workshop?
If you're looking for a basic understanding of how to create and share digital prototypes, you're sure to walk away from this hands-on workshop with newfound knowledge. You will learn techniques and skills that can be immediately applied to your existing projects:
Learn the value of digital prototypes: Learn how prototypes can be used to visually communicate design ideas and how that creates value for stakeholders.

Optimize your prototyping workflow: Learn how to leverage Sketch and Photoshop plugins to speed up your digital prototyping workflow.

Create a basic prototype using InvisionApp:

Learn how to create a basic, functioning digital prototype in InVisionApp using static images and InVision's "build" feature.

Sharing your design idea: Learn how to use InVisionApp to share your designs with stakeholders and clients and gather feedback using the share link and commenting feature.
---
Who should attend this workshop?
This workshop is for those who are looking to achieve a basic understanding of how to create and share digital prototypes. We'll cover the fundamentals of creating a functioning prototype using InVisionApp, so no prior prototyping knowledge is necessary.
Graphic Designers: Add to your repertoire of tools as you make the leap from graphic design to user experience design.

Entrepreneurs: Create digital mock-ups of your design ideas to gather feedback from potential customers.

UI Designers: Gain a working knowledge of how to bring static wireframes to life and better communicate your design ideas.
Students: Become acquainted with the prototyping tools available to you and learn how to bring life to and share the ideas you've crafted.
---
About the Facilitator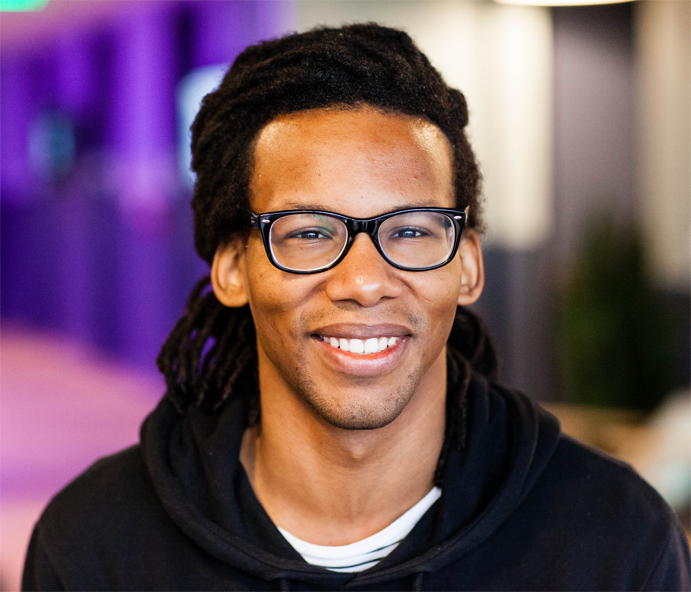 Maurice leads user experience design at Arthur with a passion for research and an eye for deliberate designs that are delightful and easy to use. His zeal for digital products is rivaled only by his intense passion for all things basketball. As a designer, Maurice - who is often referred to as "Twok" - has helped multiple businesses - from startups to enterprises - identify and cultivate the user experience for digital products across multiple platforms.
---
FAQs
What do I need to bring to this workshop?
For this workshop you'll need to bring a laptop. Design assets will be provided for you, but we'll still need to build the prototype.
What is the refund policy?
Booked your ticket, but your plans changed? We get it...stuff happens. We'll offer refunds, no questions asked.
This is an half-day workshop. What's the food situation?
We'll have coffee for you in the mornings. The workshop ends at lunch, and there are a variety of locations across the street from WeWork.
Are there discounts available for non-profit organizations or military?
Of course. Email us at workshops@arthur.design for a discount code.